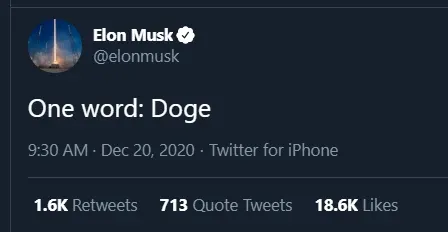 In the early hours of 20th December 2020 Elon Musk with over 40 million follower base on Twitter has started tweeting about Cryptocurrencies, presumably looking for fun in terms of the lovely memes our community is known of in the replies, as a side effect triggering not only meme action but also price action movement.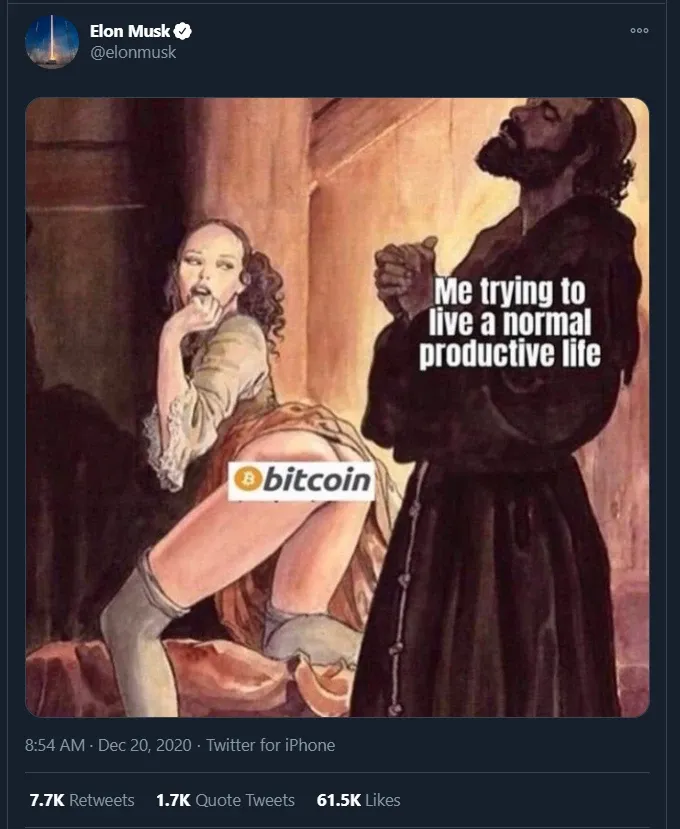 Although the Bitcoin related tweets haven't triggered any significant price action volatility, the final tweet from Musk about Doge has triggered a significant surge on volume and volatility
The Dogecoin USDT pair on Binance has noticed a gain of over 15% within 10 minutes of Elon posting the tweet and has since temporarily settled above those gains despite Bitcoin currently slightly losing on price.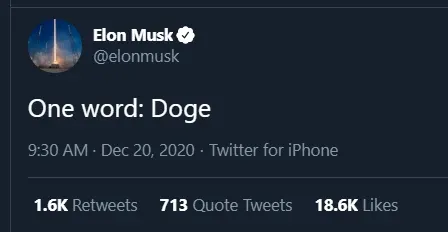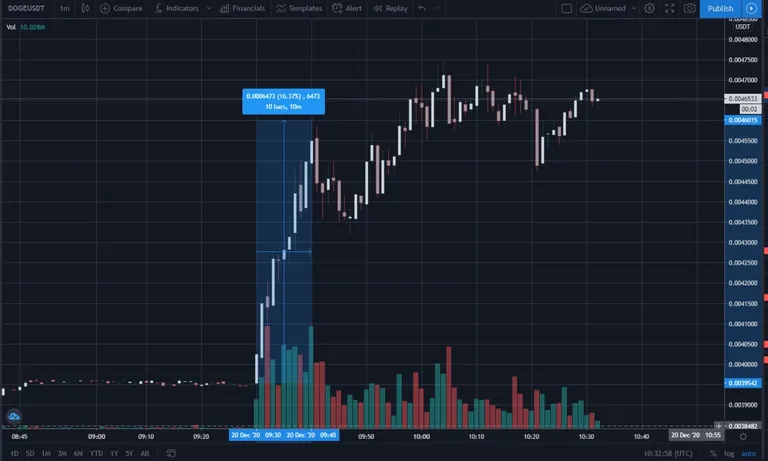 Furthermore, the icing on the cake comes from Elon changing his current biography with the Twitter profile currently simply stating that Musk is a "Former CEO of Dogecoin"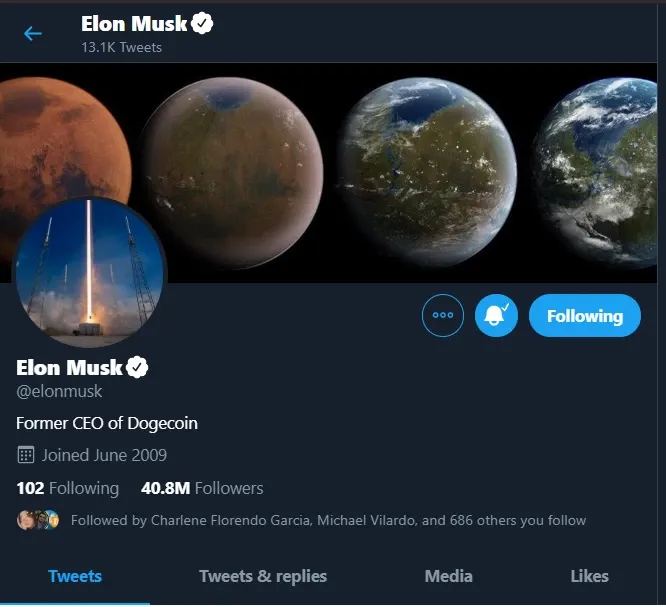 Related Reading
Ongoing crypto free earn campaigns:
Other crypto gateways:
Most popular & rewarding exchanges currently include Swissborg, Binance, Coinbase, Celsius & Crypto.com
For industry standard secure hardware wallets consider using Ledger or Trezor to keep your funds safe.
Resources:
This post was originally posted on publish0x
Posted Using LeoFinance Beta