For those who don't know yet, Sorare is a cards footbal manager with a decent look and a wide array of cards, due to them collaborating with quite a few of the main football clubs.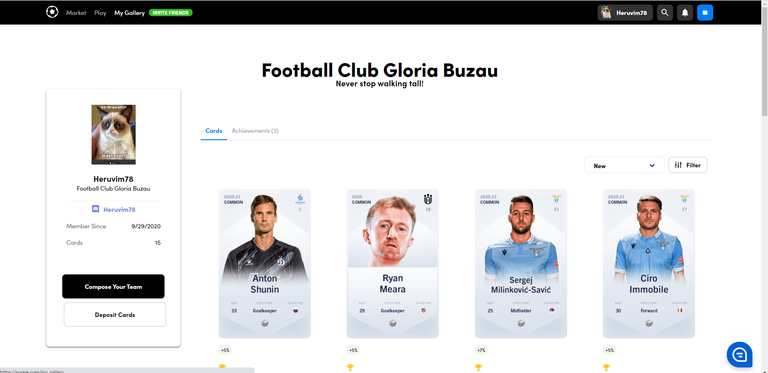 The graphics are nice and the engine and games mechanics are decent. But this is not the today's story.
Everybody is talking about NFT these days, and just last week, we had a rare Sorare card featuring Paris Saint-Germain forward Kylian Mbappé auctioned on the game site, and, to everybody surprise, few fanatic fans engaged in a bidding war, with the result being $66.860 paid for the card. Now, my team has only 13 Common cards, but if i will have randomly assigned a rare one, i wouldn't mind to make some money selling it. As the rare card sold is unique, the owner said he is thinking to sell it if he/she will be offered something like $150.000. There are more than 100 football teams of the Sorare platform, with more teams coming every month.
The first NFT - Cryptokitties - managed to break the Ethereum network, but today this is nothing but a distant memory. We are evolving, and we are improving everything very fast. If NFT is the second wave after DEFI, you need to see even further, when augmented reality crypto mining and Virtual reality DEFI may come. We already have Crypto Mining NFT.
What will be next? I am as excited as you to find out.
G.
Posted Using LeoFinance Beta