Hey All;
Ok, so today is the 1st of December, 2020. And we as a community celebrate this day by PoweringUp HIVE or any other community token here on HIVE.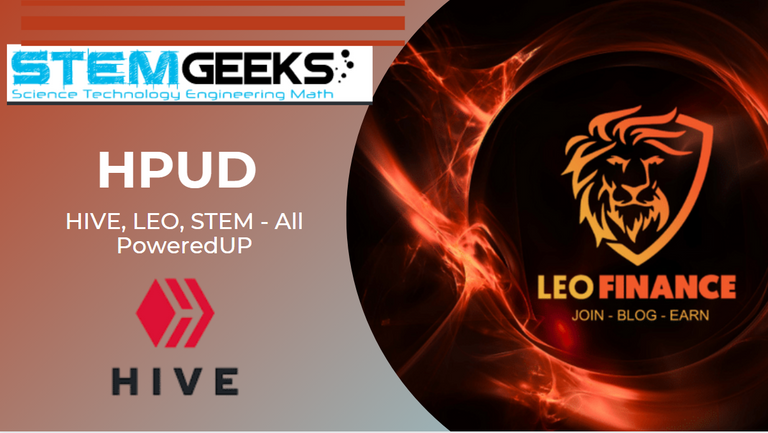 Normally I powerup as and when I get an opportunity. Rather I should say it this way that every HIVE or LEO token I'm earning/receiving as a reward I PowerUp them all. Irrespective of the HPUD, I'm basically PoweringUp all the tokens as I get them to gain more influence on the platform to distribute rewards from my side.
So on this day of HPUD; I basically PoweredUp; three main tokens that I'm focusing on and looking forward to building my portfolio around it.
HIVE:: PoweredUp 51+ HIVE
For the last 3 to 4 days, I had been saving all my HDB rewards for this HPUD. And so far had accumulated close to 7 HDB.

Exchanged HBD for HIVE In Internal Market

I got close to 51 HIVE in exchange for 6.8 HBD and all the HIVE was PoweredUP. With this PowerUp, I know have all my HIVE locked as Hive Power and have close to 54.5K Hive Power.
I remember earlier saying to myself that once I attain my GOAL of 50K HP. I'll not be PoweringUp HIVE and rather use the HIVE income/rewards to diversify my investment. But it looks like, I'll continue my journey to building Hive Power and will be PowerUp all the HIVE that I receive. So the next target set here is 75K HP GOAL.
LEO:: PoweredUp 100 LEO tokens - From Zero to LEO ORCA Soon...
My journey here at Leofinace started recently. I would say that it would have been just a month or two that I started posting actively here on the leofinance portal.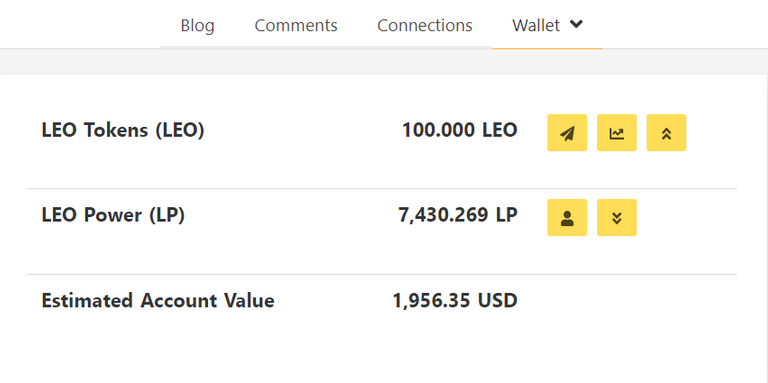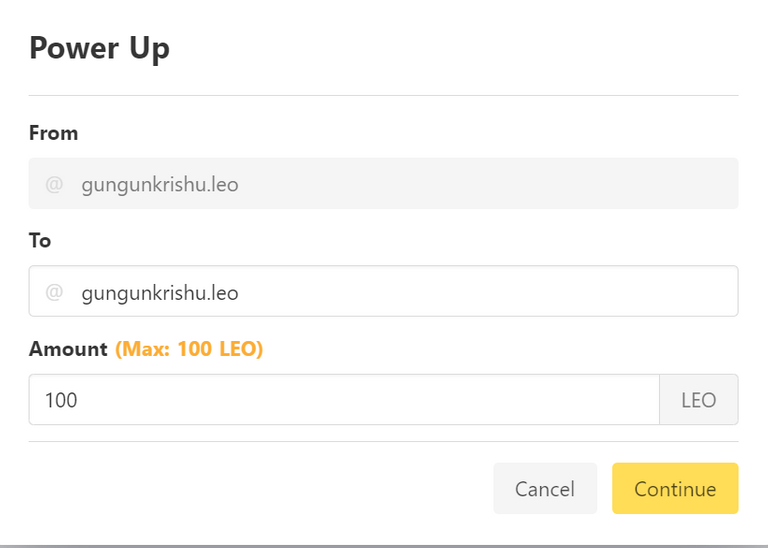 From Zero LEO tokens to 7.5K+ LEO tokens have been PoweredUp by me during my two months journey here at the Leofinance portal. And on this day of HPUD; I further decided to PowerUp another 100 LEO tokens that I borrowed from my main account.

I still have another 800 liquid LEO tokens that I bought when the price of the LEO token was at a downfall due to the wLEO hack incident. At that point in time, there was panic selling and I was lucky to buy some LEO tokens at a really cheap price. Now that's a separate story and let's not confuse it with the HPUD day.
All that I can say is that I believe in the Leofinance project and see it as a one-stop portal for all the information around the crypto world. I remember that I wanted to look at a stock price, I use to sear finance.yahoo.com portal. The same I see it for crypto; information tied to crypto come over to leofiance.
STEM:: PoweredUp 145 STEM & Building
I recently came to know about this GEM token STEM. As leofiance is for Crypto; in a similar fashion StemGeeks is for Technology. I started following the StemGeeks projects and really like how it's being build up. And it would not be wrong to say that this STEM token here on HIVE Blockchain is the Next one that is linedUp to surge. Check out its token economics; circulating supply, token burn initiatives, liner reward curve; it has it ALL- What is really needed for a project to succeed.
From ZERO STEM to 2K+ PoweredUP
Yes; the STEM PowerUp; Again from Zero STEM to 2k+ STEM PoweredUp in just a Weeks time. I have a simple mantra, which is that If you believe in a project then invest in it if you can. And do what is good for the project that helps/supports it to GROW.


I'll be working out my way to further build my portfolio with STEM token. I did set myself a target to have 10K STEM tokens. It could be buying or via posting/curation rewards. Until then it's going to be all PowerUp every single STEM token I receive.
Finally, on this Hive PowerUp Day, I not only powereUp HIVE but along with it, I PoweredUp LEO & STEM tokens. Currently, I'm focusing on both these projects and will be doing all good from my end to support and spread the word Leofinance & StemGeeks.
Have Your Say...
Do You wait for Hive Power Up Day Exclusively? So how did you celebrate HPUD? What do you think about the leofinance & StemGeeks ANd their tokens LEO & STEM.
Best Regards
PS:- None of the above is a FINANCIAL Advice. Please DYOR; Do your own research. I've an interest in BlockChain & Cryptos and have been investing in the coins/projects LEO, STEM, HIVE that I like; that's iT..
Posted Using LeoFinance Beta