Hey All,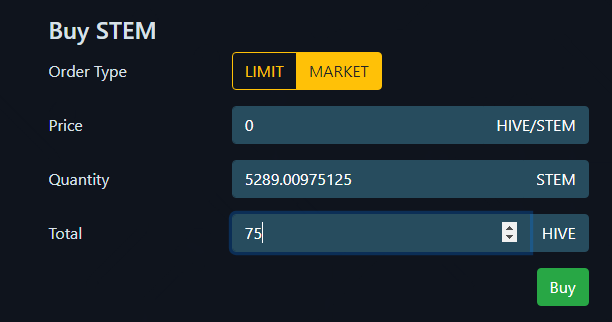 In case if you are not aware what stemgeeks project is all about then in simple words - STEM stands for Science Technology Engineering Math. So if any of your blog post is associated to STEM then feel free to use the tag - "STEM" to have your post posted on the stemgeeks portal. But there is a caveat, if you post from outside the stemgeeks portals then your blog post rewards in the form of STEM tokens is reduced to 50% author rewards. Hence its better to post the STEM topics from the stemgeeks portal to get full STEM tokens author payouts for your posts.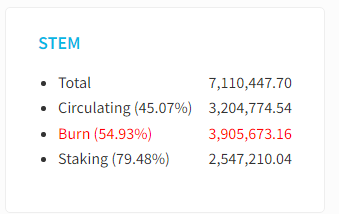 Just look at the STEM tokens numbers and I strongly feel that STEM token has the best token economics here on the HIVE blockchain second layer tokens. Just look at the circulating supply, total staked tokens and the total number of $STEM tokens burn. Every week we have the report come out -Stemgeeks Burn Report that details the percentage of $STEM tokens burned in a week. Roughly we see 50%+ weekly reward $STEM tokens being burned. Almost 55% of the token supply is already burned. We have close to 80% of the supply of $STEM token staked and just 300K+ $STEM tokens in circulation. You simply cannot just ignore these numbers. Impressive isn't it?
Recent Buy of $STEM 15K+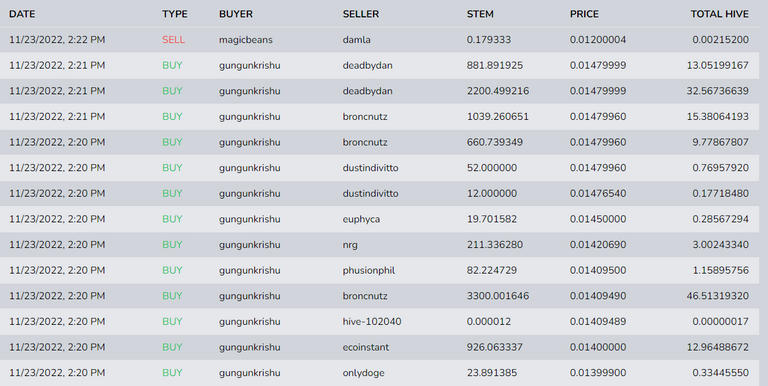 I have been accumulating and staking $STEM tokens for quite some time now. My recent purchase of 15K+ $STEM tokens was done at different prices highlighted on the above image. When you love the project you simply cannot let go the opportunity to buy tokens at prices when they are trading at their all times low.

Here is my current status with $STEM.. Almost touching 50K+ mark in terms of $STEM being staked and delegated. And 20K+ $STEM in the form of liquid. We had this recent news from the @stemgeeks team around - Unstaking 100,000 STEM from @stemcuration. Can this be a game changer for $STEM and we could see a momentum being build for the price of the token? I see it in a good way. And lets say if all these tokens also take the route of being burnt. Then $STEM is going to be even more scarce. The other scenario could be associated to LP rewards.. who knows. But if suppose those 100K $STEM tokens are used to incentivize folks providing LP then also we could see a spike in the price of $STEM token. These are just my thoughts and anything can happen; so please Do your own research before investing.
Finally, I would like to add that Stemgeeks project has a huge potential and we are just lagging that user based associated to STEM topics. But once this user base builds up this is going to be a game changer project overall. Speaking of myself, I am in NO rush but slowly and gradually am building my $STEM portfolio; enhancing $STEM staking on a daily basis. I plan to invest further in $STEM token and get to a point where I have almost 100K+ $STEM tokens staked... hoping for a bright future ahead with Stemgeeks - STEM
#stemgeeks #stem #stemm #miner #stemtokens
Image Courtesy:: stemgeeks, hive-engine, leodex

Posted Using LeoFinance Beta