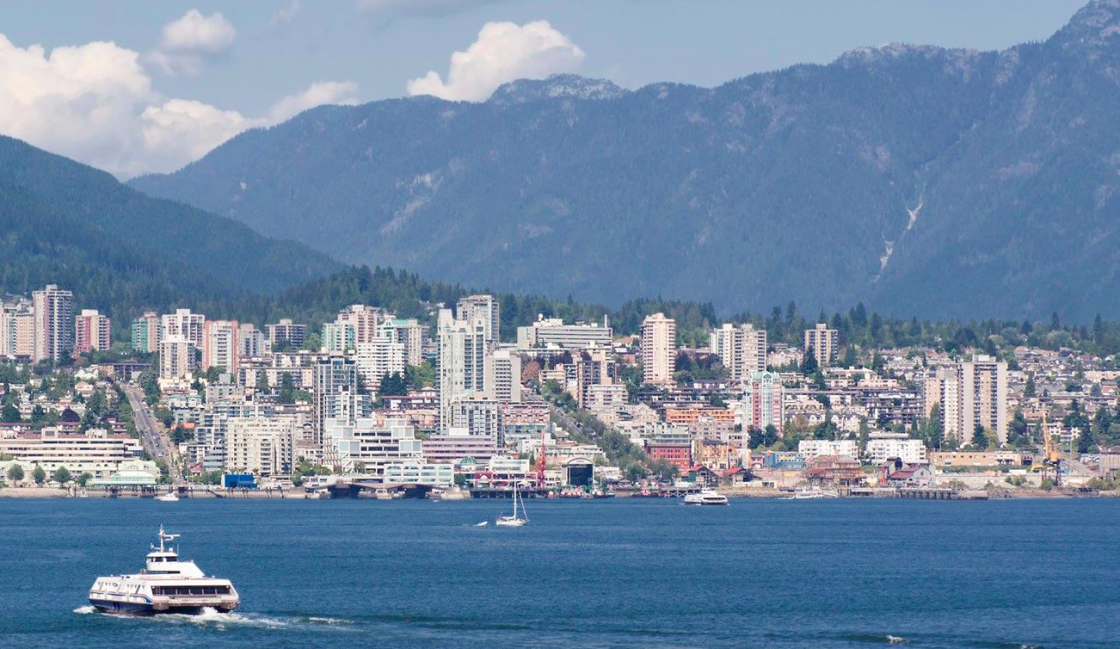 source
Winter is coming. It is getting cooler here in the pacific northwest. It's time to turn on the heaters. One lucky city of the region, City of North Vancouver in Canada is going get heat produced by bitcoin mining. Lonsdale Energy Corporation, a district energy utility company for the City of North Vancouver will be working with MintGreen to bring novel heat source to their district energy system.
MintGreen is a company that is innovating in bitcoin mining space and using bitcoin mining to monetize heat generation. It is widely know that bitcoin mining machines are loud, use a lot of energy and generate a lot of heat. While some mining companies view this heat as an undesired output and build various cooling systems in their mining facilities to remove heat, MintGreen sees an opportunity in capturing this heat output and selling to district energy companies. They have built a proprietary solution to do just that. Capture the bitcoin mining heat and sell to heat buyers.
Using their technology called "digital boilers" MintGreen believes they can recover more than 96% of the electricity used for mining in the form of heat energy.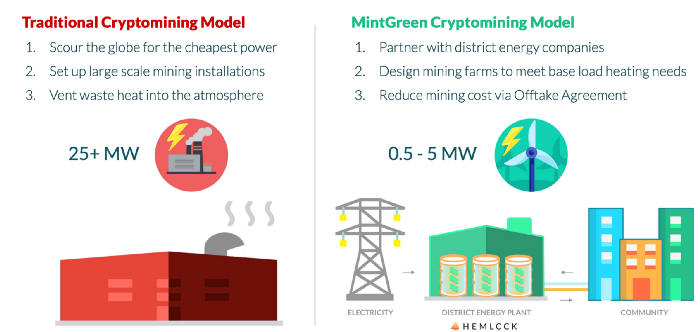 With this methodology it looks like MintGreen will be mining bitcoin at near zero costs, while providing cheaper heat energy for the cities, communities, and businesses. This will guarantee two separate revenue streams for the company: first is in form of cryptocurrencies mined, and the second from sales of heat. This effort will also require close cooperation with local energy utility companies, because mining farms will be designed and built around the energy utility infrastructure based on heating needs.
If successful such partnerships would be long term win win outcome for all parties involved. Since mining is done 24/7 and everyday, there will always be heat output to capture. At the same time heating needs of the district energy systems are long term and predictable. It is an interesting innovation and I can see a lot of positive outcomes not only for MintGreen, cities and companies they partner with, but also the bitcoin itself.
City of North Vancouver is going to become the first city that will be heated by the bitcoin heat output. It is a small city with population of about 50 thousand people. The climate there is similar to the one of Seattle, winters are not too cold and summers are not too hot. Average snowy days are about six or seven a year. Heating is will be needed in residential buildings for only short period of time. It still makes a great place to demonstrate and implement this technology. If successful, it may attract more interest from bigger cities and areas with longer and colder winter.
City of North Vancouver is only three hour driving away from Seattle. I have been in Vancouver. It is a beautiful city. Now I want to visit North Vancouver as well. Hopefully, one day once this plan is implemented I will be able to visit North Vancouver and see for myself that this innovation worked.
I have heard many ideas regarding sustainable ways of mining using renewable energy, also ideas about mining funding infrastructure for electricity, El Salvador's endeavors in bitcoin mining powered by volcanos, etc. They all sound great and interesting. But what MintGreen is offering to do sounds even more interesting and revolutionary. What they are offering is quite unique. Here is what they say on their Linkedin page:
MintGreen is a Canadian cleantech company specializing in heat recovery from cryptocurrency mining. We make proprietary Digital Boilers that mine Bitcoin and provide low carbon heat for communities and commercial processes. Our green mining philosophy addresses the greatest challenges facing the cryptomining and industrial heating sectors: power costs and sustainability.
This innovative utilization of bitcoin and crypto mining is very attractive one to consider today due to the rise in prices for energy, especially of natural gas in recent weeks. Imagine an ability to use electricity responsibly to mine cryptocurrencies like bitcoin, make profits from mined assets but also transfer almost the same amount energy to the things like heating we already use at much cheaper prices. I can see a high demand for such utilization. I hope they can prove their tech works and it becomes successful.
I keep saying "if they are successful" because it is a novel idea and technology that we haven't seen implemented yet. This also makes MintGreen an interesting company to invest in. I have read some VCs like CoinShares Ventures have already invested in MintGreen and see a great potential in the company. You can read more on what they think of this investment here.
Bitcoin and innovations around it are just amazing!
Posted Using LeoFinance Beta