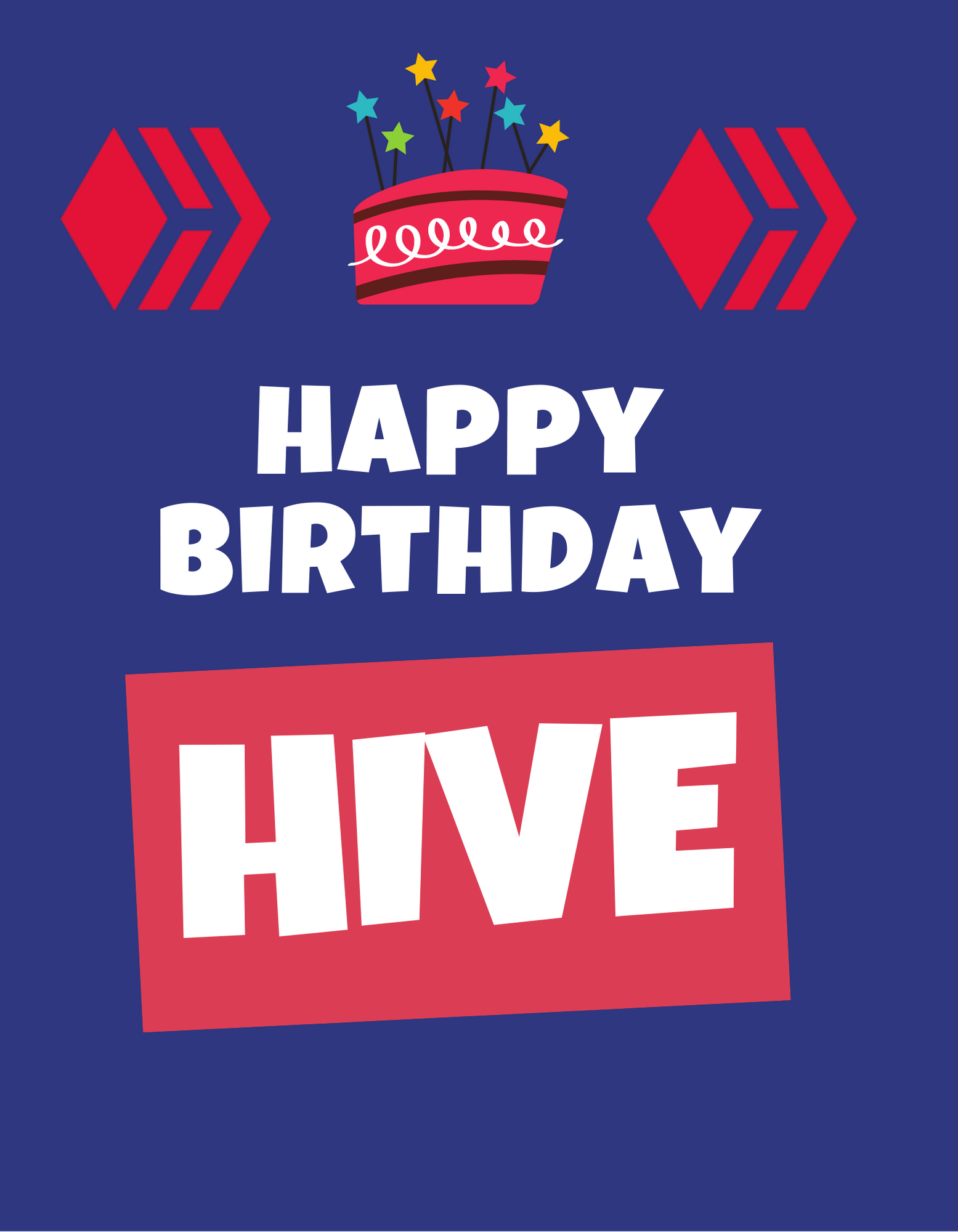 It seems it has been so long since long, but it has only been one year since something amazing happened. Contender to decentralize the web - Hive was born. The story of Hive will be told and repeated many times years to come. Founder of Ethereum Vitalik Buterin likes to talk about the story of Hive whenever he tries to make a point of the power and strength of a decentralized community.
It has only been a year, but already we can see thriving communities, apps, games continuing to build and contribute to decentralized future. If I were from the future, I would probably come back with this message - "All decentralized apps, games, communities and websites lead to Hive." That is a very ambitious statement. But the goals Hive have aren't any less ambitious. We are not just social blogging or networking platform. We are here to show the world what is possible with decentralized solutions. We are here to show there are better alternatives to the traditional web, social media, and gaming that is controlled by few big tech giants.
Hive is a hope. A hope for a better future for all users and participants of the digital world. A hope for artists, writers, traders, investors, teachers, students, and people from all walks of like from all over the world. This hope is already a reality with vibrant communities, skillful developers, creative thinkers who made Hive home. Hive has a potential and capabilities of not only taking over the hearts and minds of the digital world participants but also making impact in the real world.
It gives a power of ownership of online presence to all, which traditionally wasn't even possible. Not only the ownership of account, but also the assets, content, engagements, and actions individuals take online. Many of these networking also translates into long lasting personal and business relationship and friendships among many even beyond digital life.
While already so many things are accomplished within a year, many more goals remain to be achieved, many more bridges remain to be built, many more participants remain to be onboarded. Decentralization doesn't happen in a day or in a year. It is a journey and it is great to be part of it.
Happy Birthday Hive!
Happy Birthday Hive People!
Let's make the second year even better!
Posted Using LeoFinance Beta