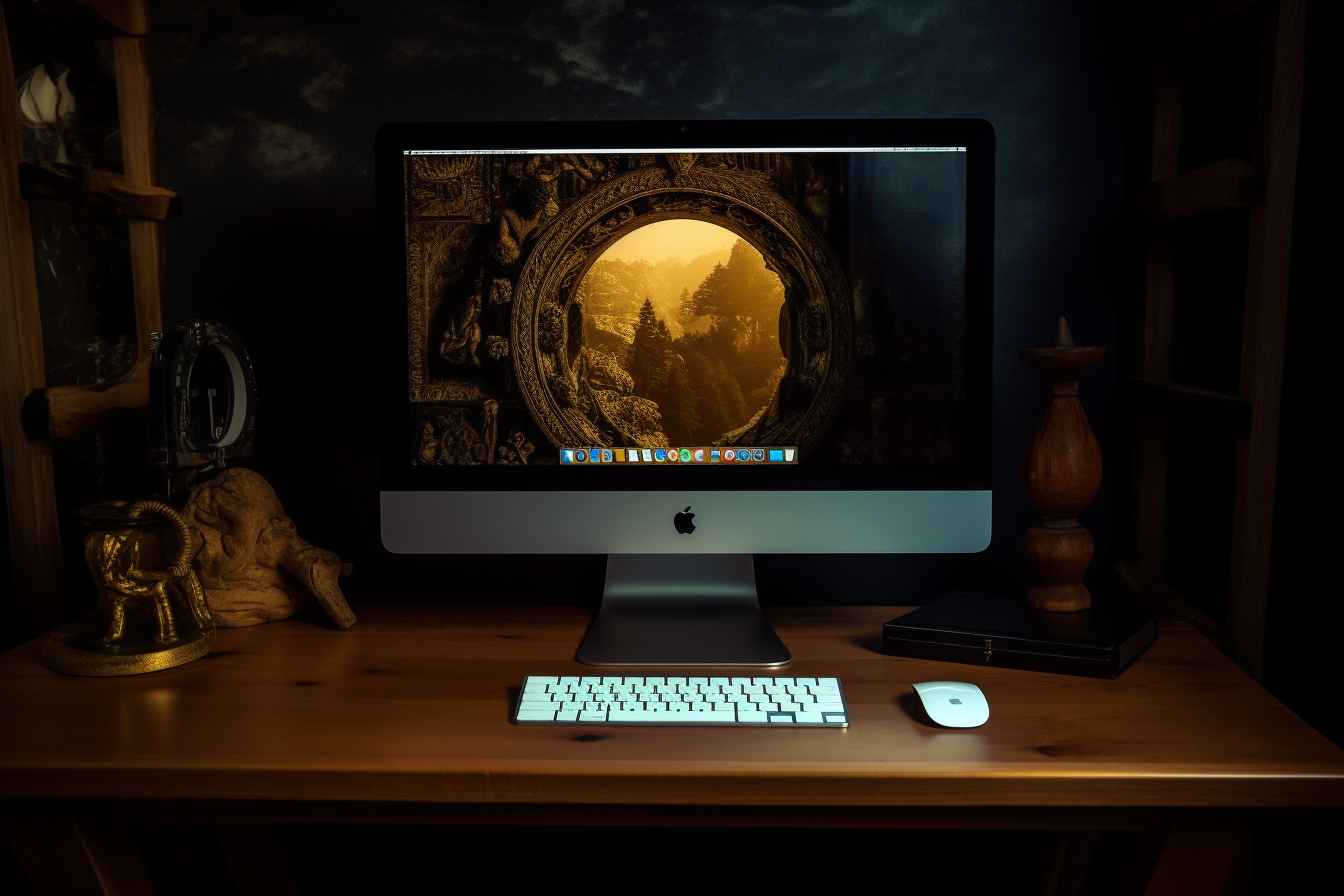 Readers of this blog post are familiar with Satoshi Nakomoto's Bitcoin whitepaper that started the revolution of innovations in money, web, and served as a catalyst to awaken a movement towards decentralized systems. There is yet the entire world to get familiar with the concepts of decentralization and benefits it brings to humanity. This eight page whitepaper started the beginning of new era. The era of truly understanding money, how it is created & used, and how it can be better. None of this would be possible without innovations in computer technologies. One of the innovators and pioneers in computer technologies is Apple. I was surpized to learn that Mac computers come with bitcoin whitepaper.
I have been using Mac computers for a while and have no intention of going back to Windows or even trying Linux alternatives. Apple does a great job in delivering simplicity, quality, and continuity. It is a company that has proven to be dedicated to deliver the best. However, so far it had no intentions of being involved in crypto technologies, although it would benefit the tremendously if they considered it. When I first learned that Macs have bitcoin whitepaper somewhere in the file system, that obviously triggered my curiosity and I had to find out if my Macs had them. I checked my imac and macbook pro. Both had the bitcoin whitepaper. But it is really hidden. One wouldn't just stumble upon the document, unless the intention were to find it.
It was easier with my Macbook Pro, because I already had the starting point set as Mac SSD for the file system. From there I went to System folder, then Library, then Image Capture, then Devices. The contents of this folder have .app extensions. Right clicking VirtualScanner.app and clicking Show Package Contents opened another folder, Contents. Inside Contents there is another folder called Resources. Inside this folder there is file named simpledoc.pdf. This is the bitcoin whitepaper.
On my imac however, it wasn't as easy to find the document. The path is the same. However, I didn't have the starting point for the file system as Mac SSD. Instead, I used command line to go through the folders. When I found Devices folder, I simply opened it in Finder with open . command. Then same thing as Macbook Pro, right click VirtualScanner.app and show package contents. Simpledoc.pdf is the name of the bitcoin whitepaper.
That is pretty cool to see. Does that mean Apple is pro-bitcoin or pro-crypto? Probably not. If that was the case, Apple would have made its bitcoin strategy public, or crypto moves already. During an interview last year, Apple's CEO Tim Cook said it clearly that while Apple supports innovation in technology, bitcoin & crypto wasn't something they were going to get involved in near future.
The interviewer asks:
What's your thought on cryptocurrency right now? Potentially accepting it through Apple Pay or otherwise?
To which Tim Cook responds with:
It is something we are looking at. It is not something we have immediate plans to do. I would characterize it as, there are things I wouldn't do, like our cash balance. I wouldn't go invest that in crypto. Not because I wouldn't invest my own money in crypto, but because I don't think people buy an Apple stock to get exposure to crypto. So, if they want to do that they can invest directly in crypto or through other means. I wouldn't do that. And I am not planning to an immediate future to take crypto for our products, as a mean of tender. But there are other things we are definitely looking at.
In this answer alone he revealed a lot about what Apple is thinking about bitcoin and crypto. Right away he made a distinction between what he would do with his personal money - invest in crypto, but wouldn't commit company money to invest in crypto. His explanation that they wouldn't want people to buy Apple stock to get exposure in crypto sounds reasonable. But I tend to think there is more to that. If crypto is good investment for your personal money, why wouldn't it be for the company? Even as just means to diversify.
I think it may have to do with Apple's accounting of their cash, and clever maneuvers they utilize to pay the least amount of taxes as possible. They already get criticized for this. Now investing in crypto with company money may raise more questions from government entities. Also, Apple is a big influential company that has business with various governments. They are not the underdog company as they used to be anymore. So, they probably wouldn't want to be among the first that choose bitcoin over fiat currencies.
While Tim Cook thinks bitcoin and crypto is interesting, that is not what Apple is about. They could have been involved in many different technological innovations, but they choose to focus on those they are good at. That I do respect, and wish them the best in continuing to deliver the best products. I do also think that Apple would be the best candidate to benefit from bitcoin and crypto as an investment and integration of the technology into their products. As a company they have the most market cap in the world and they always hold a lot of cash in fiat. Investing some in bitcoin would benefit them in a long run. But that probably would not sit well with politicians who already are not happy how Apple legally evades taxes via complex legal maneuvers.
The real potential of Apple embracing crypto would be in its integration into their ecosystem. That too may see politically not favorable move at this time. Perhaps, that is the reason Apple is hesitant to make crypto move, even thought they have all the computing and brain power to do so. For these reasons, I do not think inclusion of Bitcoin Whitepaper in Mac computers was a company decision or strategy. Nobody knows the real reason. There are many guessed. My guess is it was a response by some engineer at Apple to Craig Wright's fraudulent claims to creating of bitcoin and attempts to copyright the bitcoin whitepaper.
Do you use Mac? Find your bitcoin whitepaper. Maybe this is an opportunity to finally read the paper.
Posted Using LeoFinance Beta