Mass adoption is the main goal that these two blockchains are aiming for. Probably the rest of the chains would also make it on top of their list.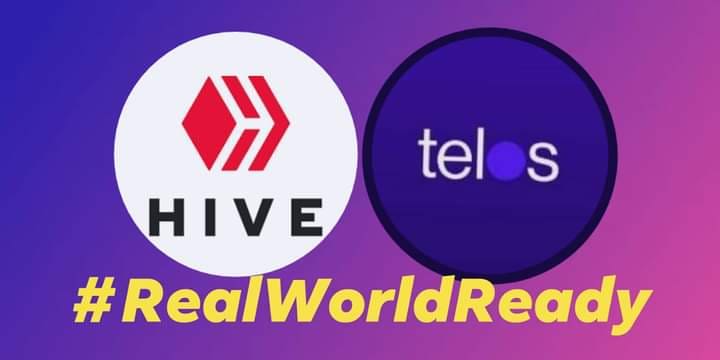 But what is it the essence of being #RealWorldReady?
In a layman's term, it can be described as the usability of the dApps to connect to people with less or even zero exposure to cryptocurrencies at all. This will most likely tap the dapps involving social media, short-video platforms, travel blogging, gaming, forums, and the list should continue to go on in the near future.
I am so proud to share that all of these can already be found on HIVE. The Telos on the other hand should be responsible in translating their dApps to simple sentences such as this one.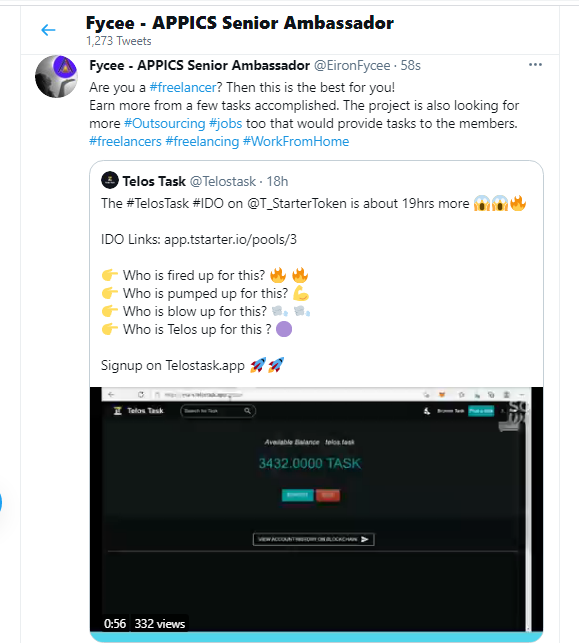 The main idea is to generate more jobs or tasks for freelancers and acquire more freelancers to do these tasks. Of course to get paid easily and be able to utilize the money ASAP without undergoing to exchange the tokens to trading sites which will take time and reduce the total amount from what they should be receiving because of some fees and spread.
I was from the BPO Industry before I made myself full-time here on doing crypto. I was a call center agent catering customer service from a service center to AT&T USA. In the Telos Network, they do have a dApp that is specializing in the Business Process Outsource world.
Qubicles. This should also aim talent acquisition, skills development and enhancement, and the merit system. I am glad that this dApp is able to reach out to potential clients and employees because they were able to share the whole idea and process in such a way blockchain and crypto terms won't be a jargon to everyone concerned.
AreaXNFT. The NFT Marketplace of the Telos Network. The simplicity and minimalistic interface that you will see on the website will definitely make potential members to join. Since they are already supporting 5 other cryptos, then transacting using ETH would no longer have those huge fees because of the Bridge to Telos. Minting to the blockchain would also be hassle-free to provide ownership documentation the easiest way.
Discussions.App is Telos dApp that acts like a forum or announcement board that you could share to twitter. Unfortunately not on facebook because the site link is banned. Tips that can be sent are mostly from a never -heard tokens aside from EOS and Telos. So even if you get a huge amount of tip from an unknown Token, this will even make you worry about how to cash it out.
Here are the things that I love about Hive since they were able to successfully reach out to the mass easily.
Hive itself is a platform where you could share anything you have in mind as a blog. This will let you write to your hearts content. Earn from your posts or not, you will have this freedom to express what you want to say. Though the right tagging and finding your community where you really belong is extremely necessary.
@ThreeSpeak 3Speak- Because most people here on Hive wants to earn, contents shared on 3speak is absolutely worth watching. As a content contributor or as a vlogger, there should no other things to know more about cryptocurrencies and blockchains to become a member. As simple as that. Knowledge of those topics will just follow as you progress your way into becoming used to the platform. You just need to be consistent in uploading the videos of your particular niche.
d.Buzz - @dbuzz. Being initially integrated on twitter and it is the Twitter-like platform of the Hive Blockchain, short posts or truncating your main idea into shorter ones will be best here. It is also a great platform to share announcements. Plus knowing the fact that reading long posts can be really boring, this platform is indeed useful even for people who have less knowledge about crypto and all that.
I have also seen the newest dApp of Hive when I submitted my most recent blog prior to this one. It was really amazing because this will actually inspire travelers and some people to take photos of amazing places once again. This will actually motivate people to be just hopeful despite of the pandemic still ongoing.
Leo Finance @leofinance - I might not consider this platform non-crypto friendly because most topics shared here is crypto-related posts. But this is actually a great avenue for me to share my crypto journey and activities on Telos.
The technology that Telos has by far is still unmatched that even ETH can follow as a blockchain. The reason that this the community members should work hand in hand to express, or interpret to the non-crypto communities the products that we are sharing.
The Telos Community should work harder in making its project #RealWorldReady to gain a lot more members. Let this be our real challenge then.
The Telos Community will have more useful dApps and projects later this year which will aim more to more utilities and less complicated stuff to adhere to its ultimate goal of mass adoption.
With this infographic, it will actually provide a better understanding of what's ahead.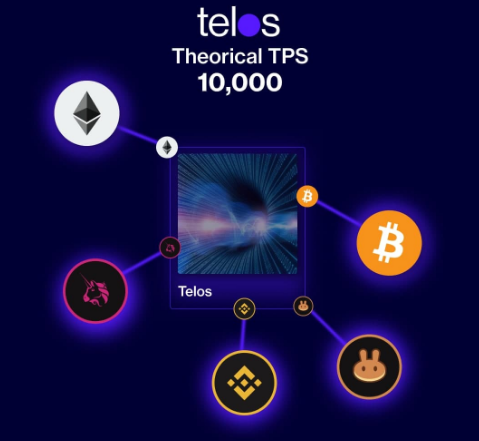 That's it for today. I just had quite an issue with the Wallet earlier the reason I was opted to share about this topic.
Thanks for reading. It also makes me sad that some people from Telos are also on Hive but they just ignore the efforts of their fellow community member eager to share our good news here to Hive. I would like to thank @onealpha for the support he has given me ever since. You truly rock!
To know more about Telos:
Telos.Net
Facebook | Twitter | Reddit | Telegram
Posted Using LeoFinance Beta