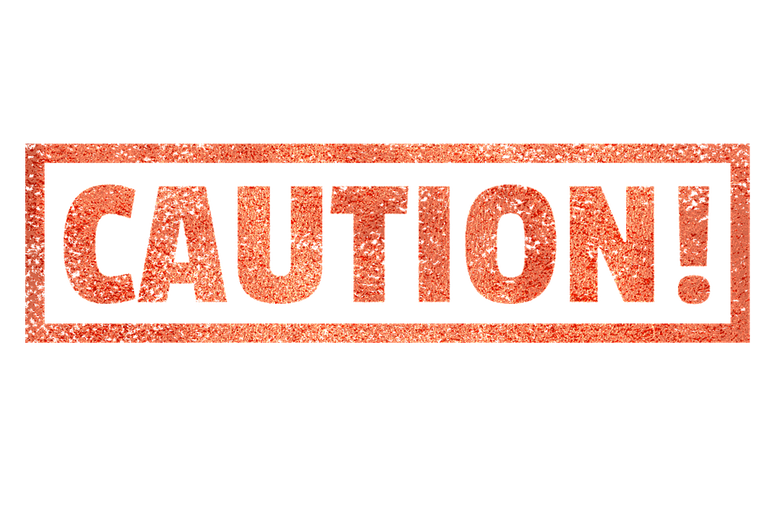 Smishing (SMS Phishing)
There have been several reports on twitter and other website of phishing attempts that explicitly target Ledger holders.
People write they have been receiving messages about their hardware wallet being deactivated and that verification is needed.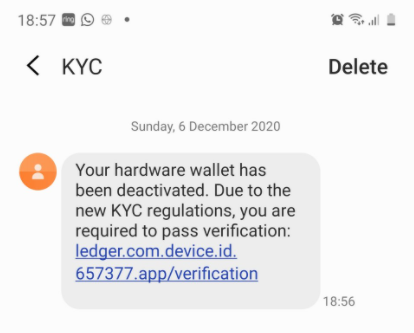 (Screenshot from @Deanmcdonald23 Tweet)


The URL seems to redirect to Ledger.com, but if you click the link you will be redirected to the phishing website where you are asked to fill in your 24 word passphrase.
When you enter your passphrase the criminals will be able to withdraw the content of your ledger without needing physical access to it.
Multiple Twitter accounts are warning for this attack.




Email attacks
Apart from these SMS attacks there's also still a lot of phishing attempts via email. The aforementioned account XRP Forensics mentions over 20 victions in two days.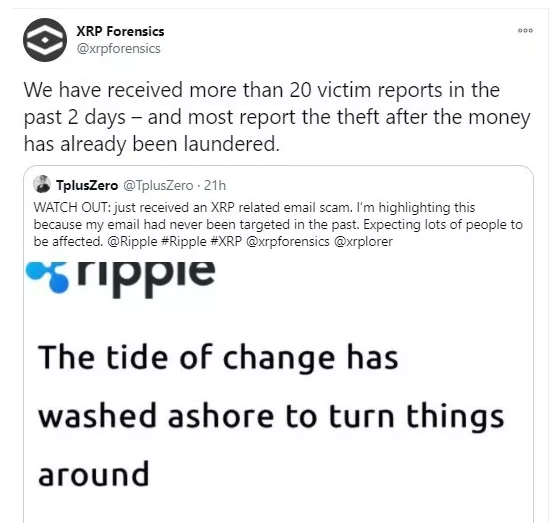 How do they know?
But how do these cybercriminals know who owns a Ledger and how did they get their emailaddress and phone number?
The following person Is asking the same in a Reddit post: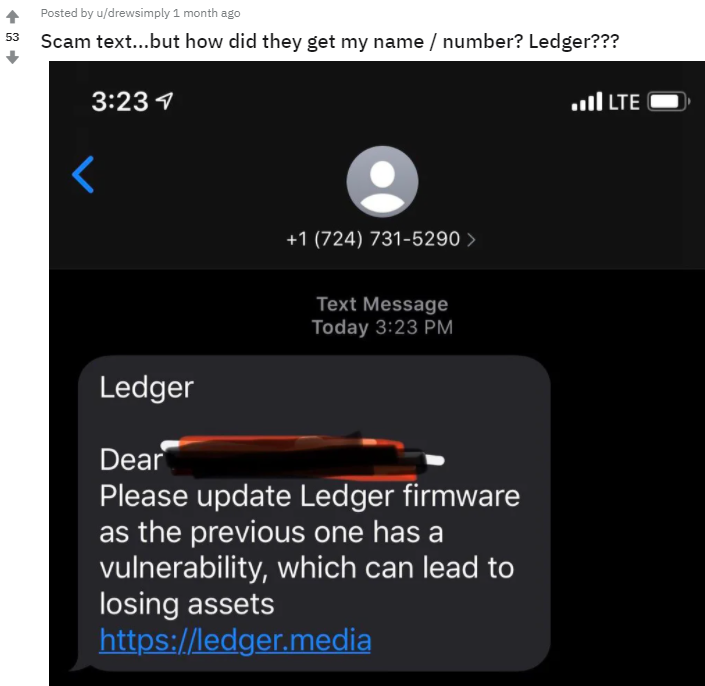 The answer is simple but disturbing. Last summer the Ledger company reported that 1 million email addresses and 9500 detailed personal information was accessible online.
A researcher in the Bounty Program found the leak which was patched immediately. Ledger confirmed the incident and mentioned the payment information and crypto funds were safe.
https://www.ledger.com/addressing-the-july-2020-e-commerce-and-marketing-data-breach
It is not known how long this vulnerability was available, but according to these attacks someone did download all this information.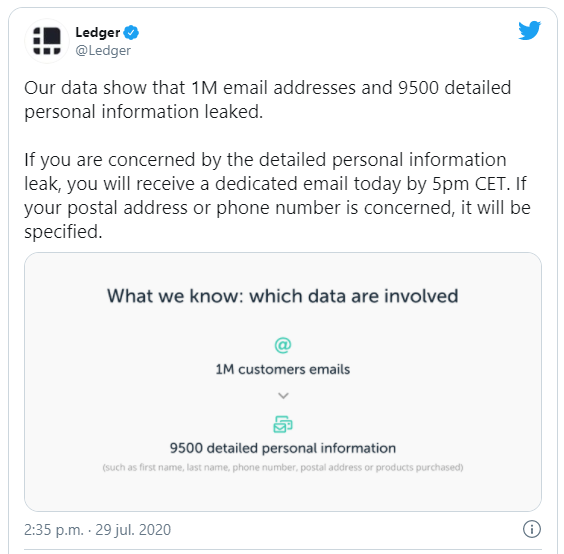 Be aware!
Phishing is still growing. The more we do business on the internet, the more there is to gain for criminals.
Never, really NEVER access your websites where you store finances (Exchanges, Paypal or other important stuff) via a link in an email or SMS you receive!
If you receive a notification which tells you to verify, change your password or requires you to log in to the website; Open a browser and type in the website itself. If they send out an important email, they must also mention something about it on their website.
Be careful and don't let them rob you!
Posted Using LeoFinance Beta