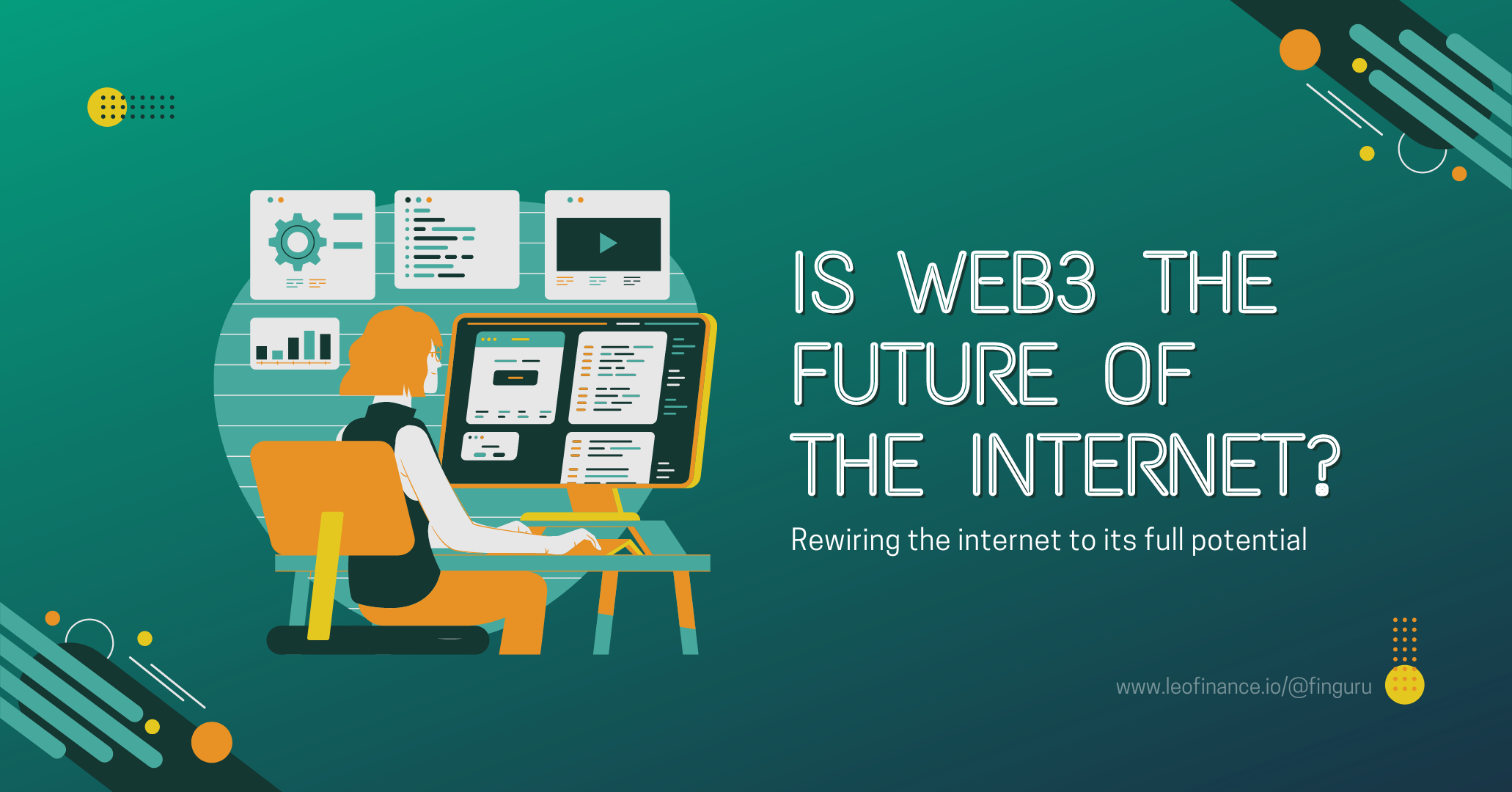 ---
The internet is at a crossroads! The web we've known for the past two decades is in serious trouble, and a new era of a decentralized internet is on the way. The problem is that most people don't even realize this change is happening right in front of all of us. In fact, many still think of blockchain technology as something that's just used to buy (and invest in) cryptocurrency or make online purchases with Bitcoin and Ethereum which they certainly can be used for but also so much more than that!
What is Web3 & Why Does The World Need It?
If you think about it, the internet is a rather natural thing. It's nothing more than a network of networks that connect computers together and allow them to communicate. That's why it's called the "internet".
But let's be clear here: there are many different types of networks in the world today – not just one place where we go online. The Internet is made up of several different kinds of networks:
A network of computers (called the "internet")
A network of people (known as social media)
A network of information (the World Wide Web)
The Transition To Decentralized Internet
You're probably not surprised to hear that the current internet is centralized. This has led to some major security and privacy issues, which have prompted a lot of people to consider a shift to decentralized technology.
However, it's important to remember that this idea isn't new, it was actually promoted by Tim Berners Lee in 1991 as part of his proposal for the World Wide Web! Yet despite these early efforts, the transition hasn't happened yet because there weren't enough resources & technology available at that time. This has changed now with the arrival of Blockchain technology which is open-source, permissionless, and borderless.
This means that we could see big changes over time when it comes to building out a truly decentralized system for web3 apps on Ethereum or similar platforms.
In simple terms, Web3 is the next version of the internet with a major focus on decentralization powered by Opensource, Blockchain Technology & Cryptocurrency.
A Glimpse Of The Future
Web3 is going to change the way we interact with each other, technology, money, and society. It's an exciting time for blockchain enthusiasts and enthusiasts of the internet as a whole. As we move into this new era of technology, it is crucial to keep in mind that all technological advances have their drawbacks and risks attached to them — especially when they involve money.
With these lessons learned from decades past and applied towards web3 development today (and hopefully tomorrow), we can truly expect something great: an internet that is more open than ever before because anyone can access it, build on it or contribute content/information without having access control restrictions imposed upon them by large corporations or governments for personal gain.
Web3 Will Change Almost All Aspects Of Our Lives
Web3 will change almost all aspects of our lives. It is going to change the way we consume information, communicate, work and socialize.
As it stands right now, Web2 (the current internet) is a place that people visit for entertainment or educational purposes. But with the advent of Web3, we will be able to do so much more than just that – we will be able to create new realities with the help of machines! Most of the web3 products are owned by its users, community & creators. Dependence on middlemen and governments will decrease as web3 starts eating the world quickly.
Conclusion
I hope that you have enjoyed this brief overview of Web3. I personally think it's a fascinating topic and can't wait to see how it develops in the future.
---
Follow: https://leofinance.io/@finguru
Twitter: https://twitter.com/finguru6
Discord: finguru#4062
---
Not financial advice. For infotainment purposes only.
Posted Using LeoFinance Beta