Apple is in the news lately and one of the things being talked about is the incredible brand loyalty many people have to the company and their products. To understand this, you have to go back in the mists of time to the mid nineties, right before the return of Steve Jobs. Here we had a company that was bleeding cash, with so many different models of computers that you almost needed a spreadsheet to keep up.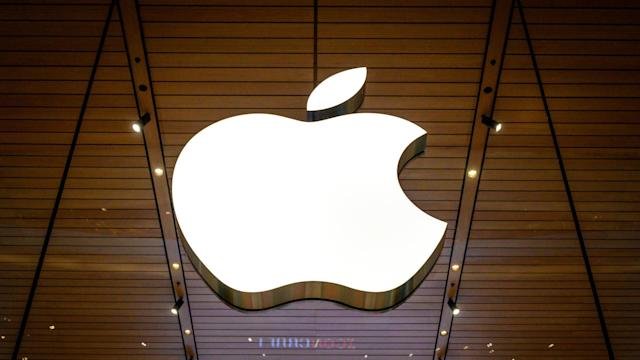 source

source
Steve comes back and slashes the product line into four quadrants: Pro laptops and desktops and consumer laptops and desktops. iMac and MacBook for consumers and PowerMac and PowerBook for creative professionals.
Apple's 1999 product lineup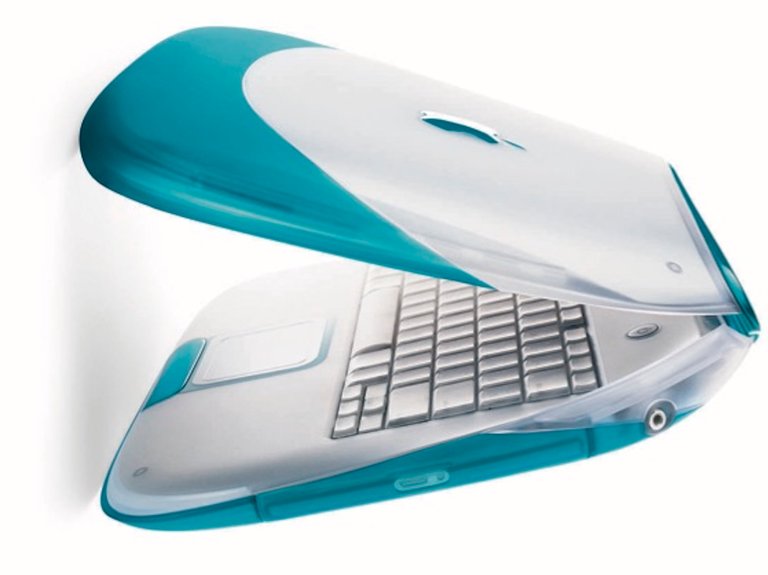 source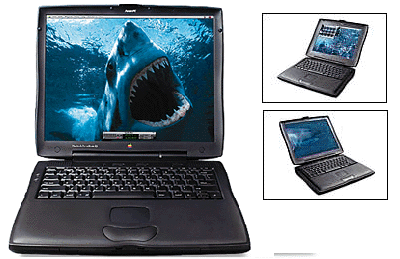 source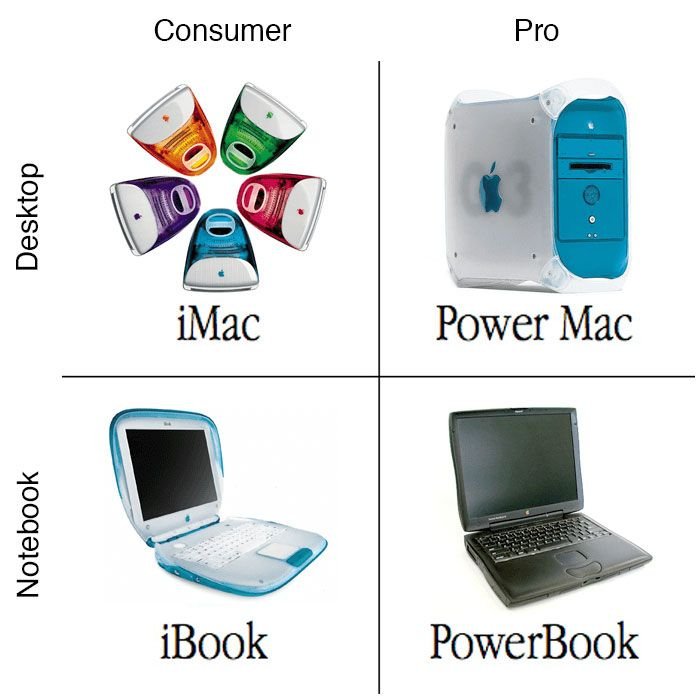 source
At the time, some of the industry heavyweights had no faith in the future of the company. The much-despised Michael Dell, even had the nerve to suggest that he'd shut the company down:
Michael Dell doesn't get it, but others do...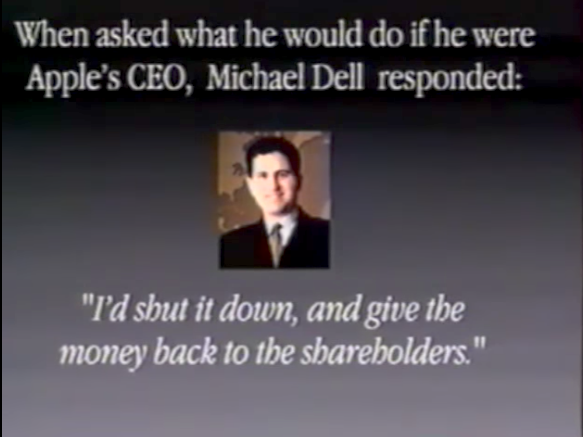 source
Luckily, Steve Jobs wasn't listening to him and Apple went on to Surpass Dell Inc. on it's way to becoming a trillion-dollar company. However, thought all of those years in the wilderness when Mac users were put upon and derided by the industry, a feeling of kinship developed amongst the faithful.
If one person saw another using a Mac on the subway, they'd nod to each other upon finding another member of the tribe who "got it." I can still remember when I was deciding between a PC and Mac as my first computer, that my friend from Philly told me "if you decide on a Mac, it;ll make my day!" I was surprised at his devotion and attempt to convert me and I did go to Best Buy to purchase an iMac, only to find that the anti-Apple clerks wouldn't sell me one as they hated them for not offering a payment for each machine sold as some PC maker did.
First they attack, then they copy...
I remember when Apple introduced the original iMac in 1998, in a stunning bondi blue color. The translucent computer stood out against bland beige PC's and became a sensation. The addition of the USB port, ignighted industry adoption. Soon, we began seeing a plethora of colorful accesories in it's wake.
The iPod was attacked for being an expensive paperweight no one would buy. The utility of a thousand songs in your pocket, was ignored... until it began to sell. Next thing you know competitors such as HP, Dell and the much-hated Microsoft, began rushing out iPod clones.
In 2010, Apple faced similar derision when Steve introduced the new iPad. Microsoft CEO Steve Ballmer first ignored iPad, then as the sales numbers continued to rise, the hairless ape promised an answer to iPad by Christmas of that year. No one was buying.
Copying iPhone
When the iPhone was unleashed in 2007, it clearly changed how mobile phones looked and the way we interacted with them. Now there was a full-fledged app store, a fluid touchscreen instead of a tiny clunky keyboard and one OS to rule them all.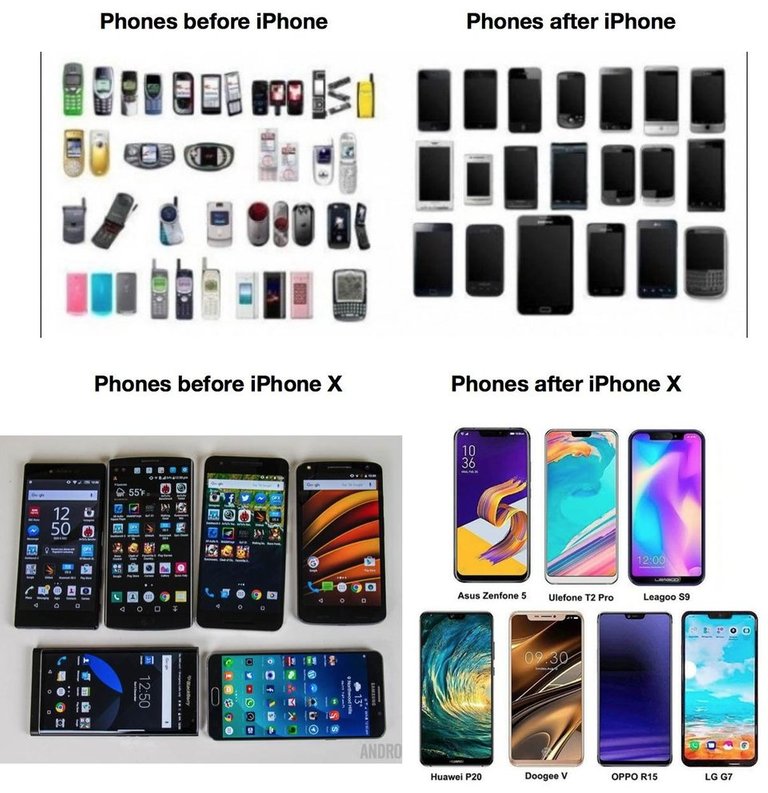 source
Samsung in particular has been notorius for attacking Apple's mobile innovations and then quietly aping them six months later. Touch ID, Face ID, removing the headphone jack, the inclusion of the notch and now the absence of power adapters, have all been mocked (and now copied) by Samsung and other Asian handset makers.
These companies have no shame. With well over a billion people in Asia, you'd think somebody over there would know how to innovate. But no, the response is always to wait and see what Apple does, mock them for doing it, then copy the hell out of it. I've often said that if Apple annouced a phone with Ass ID, Samsung would release commercials making fun of it, before rushing out a copy of their own.
iMac 2021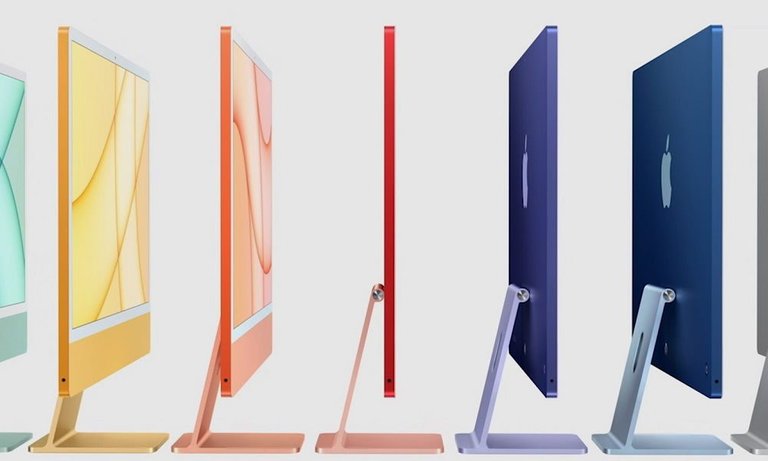 source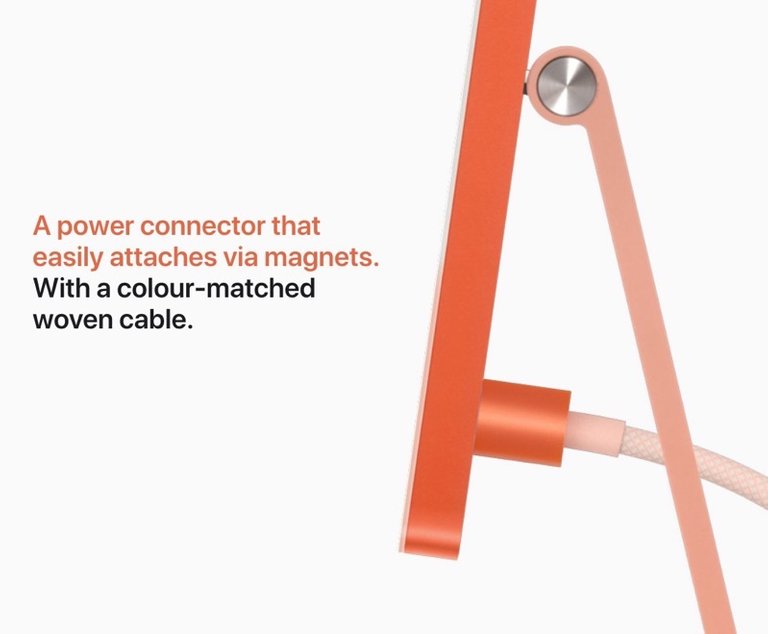 source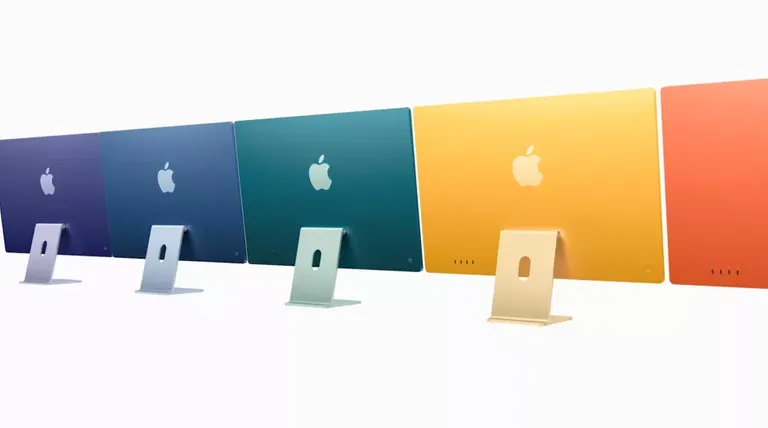 source
When I finally did get my iMac, I recall a PC friend warning me about some new virus raging on their systems. I told him I wasn't worried, he was like "why?" my response? "I'm on a Mac." :)
source
You may pay more for some Apple products, but you get more out of it. Customer service where they actually speak English without an almost impossible to understand accent. Products built like tanks, such as the original iPad from 2010 which still works today. Higher-quality components, meaning less downtime, which allows you to get stuff done. Even a higher resale value, so that you make more money when you sell your old Mac, iPhone or iPad, in order to upgrade to the latest model.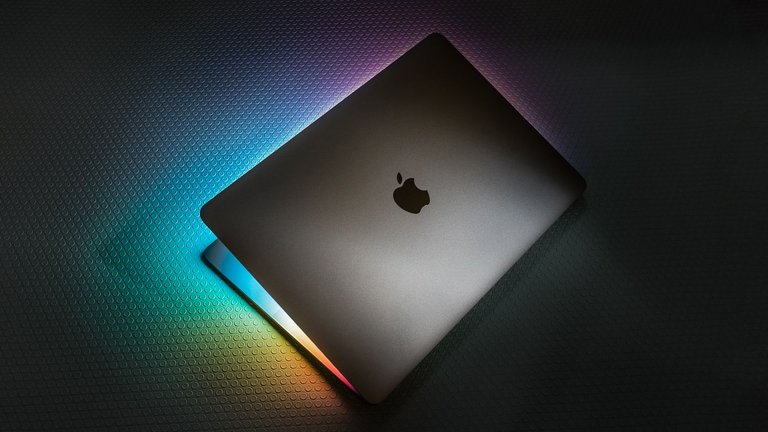 source
Not to mention an operating system immune to most Windows viruses and built to get stuff done. How many clicks does it take to uninstall a program on a PC versus a Mac? Apple gets out of your way, knowing that time is money and you'll make more of it faster, using one of their machines.
The future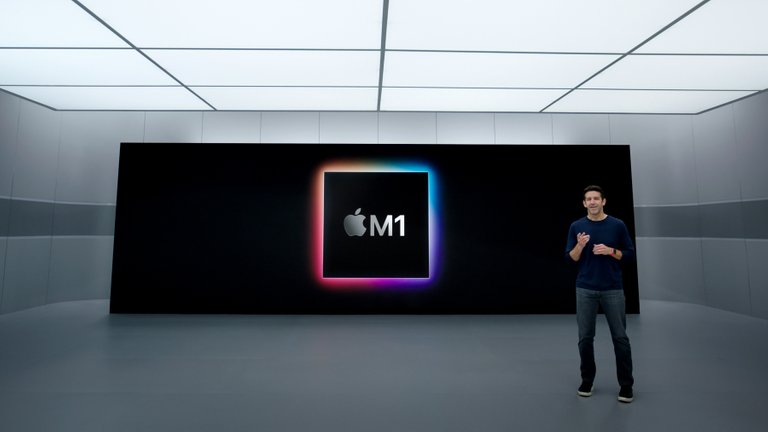 source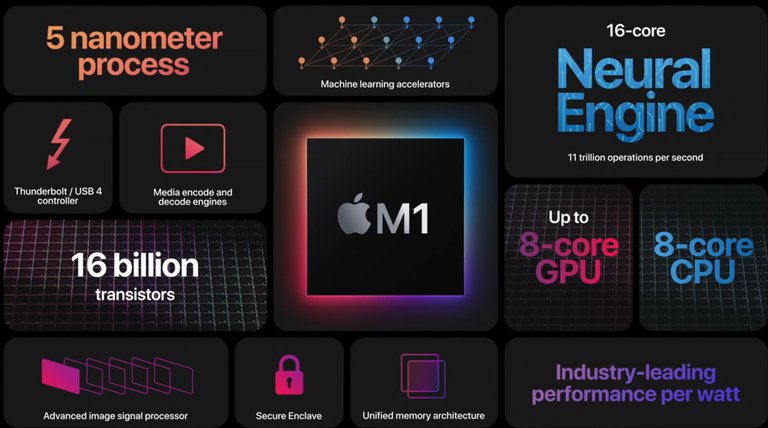 source
So when you see pre-pandemic videos of all of those people lining up to buy the new iPhone, realize that they know exactly what they're buying into. A seamless experience with a company providing the highest customer satisfaction in the industry. The Apple watch continuing to save lives year after year and the iPad is replacing patient charts in hospitals. The M1 Mac has become a workhorse for creative professionals (with the M2 chip, waiting in the wings), while iPhone sets industry standards for protecting user privacy and it keeps getting better. Which Apple devices do you own?
Thank You So Much!
Please check out my recent posts:
---
Posted Using LeoFinance Beta