Stopping waste and optimizing consumption is one of the important objectives we have to work towards. Food waste is reaching enormous levels worldwide and the reasons are various, different in each continent.
Development is ongoing in every area, there's something new every day to help reduce or stop food waste. Last week I wrote an article about how digital labeling can help us monitor the quality of the packaged minced meat and determine exactly when it is not safe to consume the product anymore.
The technology is based on measuring the volatile organic compounds which are emitted as gasses inside the package of minced meat. These gasses can signal how the meat is degrading over time. The new labeling has a sensor that can connect to a digital system or a smartphone and lets you know that the product is spoiling. source
This technology is in test phase for now and works on packaged meat but the Malmo based company is planning to extend it to other products in time as well.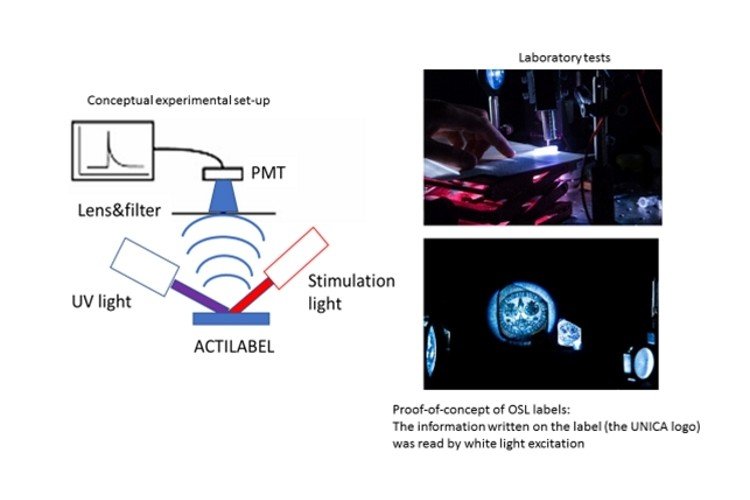 source
New Monitoring System
Italian scientists at the University of Cagliari are working on another, more accurate system to stop food waste, that can check the past exposure to warmth and tell if the food is good for consumption.
A handheld scanner is developed to be able to track historical temperature of perishable food, throughout a sticky label which reacts to ultraviolet light. This technology can monitor past conditions that can alter shelf-life. Maintaining the right temperature while storing food is crucial but not always possible, especially during transit from one location to another.
The sticky label used on food contains a little sachet of powder, which reacts to ultraviolet light scanner that can indicate the status of the food the scanner is used on. The extracted temperature is compared to an expected value. Warehouse and logistics staff can judge and assess by looking at what the likely expiry dates will be enabling them to calculate what course of action to take against real time dates and criteria. This way food items reach their destination with plenty of time before the food expiry date.
New Discovery
The beauty of science is that you work on one thing and discover another. The Italian scientists' main focus was to develop a technology that can help in stopping food waste, applied on vine, they have discovered something else. They were able to determine how change in temperature can impact vine flavor.
Costs
These new technologies are all welcome and very useful, however costs influence and determine how widespread their use will be. Professor Carlo Carbonaro, the team leader says this is a low-cost technology and they hoping to bring this new technology in the market in the next two years.
These new technologies are going to work for sure but only in developed countries where power shortage is not a daily thing. Being able to stop food waste could save a lot of money that can be used elsewhere.
According to the most recent estimate, 88 million tonnes of food waste are generated in the EU each year with associated costs estimated at €143 billion.
While around 20% of food produced in the EU is lost or wasted, every second day some 36 million people cannot afford a quality meal (including meat, chicken, fish or vegetarian equivalent). source
88 million tonnes of food waste annually is huge and according to the latest studies, 70% of the waste of Europe happens in the household, food service and retail sectors. The other 30% comes from the processing sector.
Imagine what could be done with that wasted €143 billion. Those funds could be used to improve healthcare or the educational system, or for research.
Digital labeling and this new temperature monitoring system can help estimate expiry date more precisely and with a little more responsibility on customers' behalf and better supply management can help reduce waste. Underdeveloped countries will need other solutions before they can use these new technologies though.
Posted Using LeoFinance Beta