Do you remember Stratis? The UK based company taking the approach to bring the public blockchain to businesses in the 'traditional' world, ie the fiat world. I discovered their own developed chain when I dipped my toes into crypto universe back in 2017. Since then, seem to have forgotten about them until a few days ago. The other day, Poloniex emailed me the delisting announcement for the Stratis token.
"Darn, another delisting!", I thought: "Why this one?"
I do realise STRAT doesn't play ball in the higher ranges of the crypto tokens regarding market cap, but I did (vaguely) remember Stratis had something compelling to offer. It is for a reason why I have a handful of tokens in my wallet. I even found the staking wallet on my laptop; Installed back in 2017; Though not operated it for years, so it seems. Tried to get it fired up again, but failed. Probably because it is too old.
Soooo: What's Going On?
A quick research round showed me: Stratis is very much alive and kicking! SUPER :)
Stratis is so much alive that they're planning to upgrade the blockchain to include some new features which will not only support their play towards the business world, but also provide a new and better home for DeFi projects and services. A DeFi development library is being created and integration with the Ethereum chain is planned allowing smooth transition of Ethereum based DeFi projects to the Stratis chain.
How cool is that? Stratis is much faster than Ethereum. Stratis fees are much lower. And Stratis connects blockchains with none-crypto based businesses.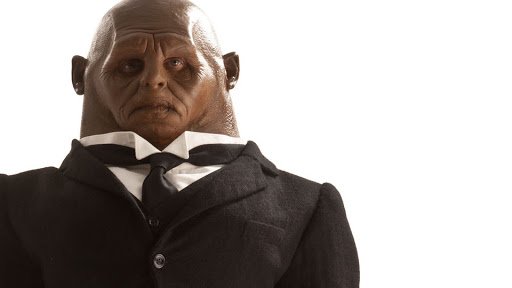 Commander Strax / published by CONsole Room (source)
STRAT or STRAX
For all of this to happen, Stratis decided they needed a new blockchain. With this new blockchain, also a new token is born: STRAX. Nope, you don't have to sell your STRAT tokens, you can swap them for STRAX. In the FAQ they explain the name Stratis will be kept for the new chain; Only the token name will be changed.
The swap of the tokens itself requires a bit of work when you have STRAT stored at some other location than the Stratis wallet itself. It is not too difficult though. Essentially you need to install the new Stratis/STRAX wallet as well as the current Stratis/STRAT wallet. Move your STRAT funds over to the old wallet. When done, you can initiate the swap from the old wallet. It's explained in high level details here.
Note: the Deadline for the token swap is set to 9AM GMT on 12th November 2020. After this date, a token swap can be requested for another year or so, but requires a manual process by Stratis. The official text by Stratis...
The STRAX Token Swap window will be from NOW (15th October 2020) until 9 AM GMT on 12th November 2020. To be eligible to receive the STRAX Token on Day 1 you will need to perform the Token Swap during this window.
A further participation window will be available until 5PM GMT on the 15th October 2021. Token Swap requests submitted during this period will be subject to a defined process. A detailed process guide for requesting a Token Swap after the STRAX Token Swap window will be released in due course.
The remaining Token Balance within the Token Swap Fund will be irreversibly burned on the 16th October 2021.
More STRAX Tokens
STRAT has about 100M tokens in circulation without (as far as I know) an inflation model. With the new chain, around 25M new tokens will be minted to be used and distributed to support the growth of the chain and ecosystem. These additional funds will be used for development of the ecosystem, fund the new proposal system and increase of incentives for node operators. I think some good use for the additional tokens.
Stratis writes (source):
Revised tokenomic structure and dynamic masternode membership will provide further incentive for token holders to participate in securing the network, further increasing levels of decentralization.
97+% voted for STRAX
The community (token holders) did vote with an extreme majority in favour of the plans for the new blockchain and token swap. It must be said that only 8% of the total outstanding stake, participated in the vote. The official numbers provided by Stratis (source):
Total Weight: 7907384.1935404 STRAT
Total No Weight: 2.46% [194185.77115927]
Total Yes Weight: 97.54% [7713198.42238113]
You Should Know: T&C Applies
With the token swap, Stratis created a terms and conditions document to which those who like to swap STRAT for STRAX, has to agree with. As many, also I usually don't read these documents, though this time I did. It seems the T&C tries to move every responsibility for not complying to countries laws, to the token holders. They even state something to the lines of: "When STRAX token holders don't comply wit the local law, the funds of these holders can/will be nullified"...
Really?
Ah well, I suppose for companies like Stratis playing ball in the 'traditional' economies and systems, they have to agree to the (local) laws, hence this document. Unless you live in a country that is on some sanction list of the UN/EU/US, or you are a criminal, these T&C are not too much to worry about, I guess.
I do urge you to read the T&C and decide for yourself since I'm not at all a legal person, and you should not follow anything I say without doing your own research. Needless to state, all of this should not be regarded as financial advise in whatever form.

published on Bitcoin Wiki (source)
Useful Links
Stratis Main Website
Stratis Vision
Introducing STRAX
STRAX Token Swap
STRAX Token Swap FAQ
STRAX Terms & Conditions
Stratis Block Explorer
Stratis in the News
TO STRAX OR NOT
a LeoFinance / HIVE original
all images by edje unless stated otherwise

qsounds music & story library | A...K | L...Z |
hive blockchain curator for curie
Posted Using LeoFinance Beta