Last week a huge opportunity for HIVE and 3SPEAK (spknetwork) and possibly for Leo Finance and NFTshowroom, came my way. A new initiative/project - in the planning phase - to launch a social media service with NFT feature build right into it. Added to that, they plan to build DeFi Pools into the service as well. Nafter plans to combine all of them in a single service. All of this sounds more of the same since we have this in our own HIVE ecosystem.
This morning I did some digging and discovered the opportunity for HIVE... Read further and jointly discover this opportunity! 😉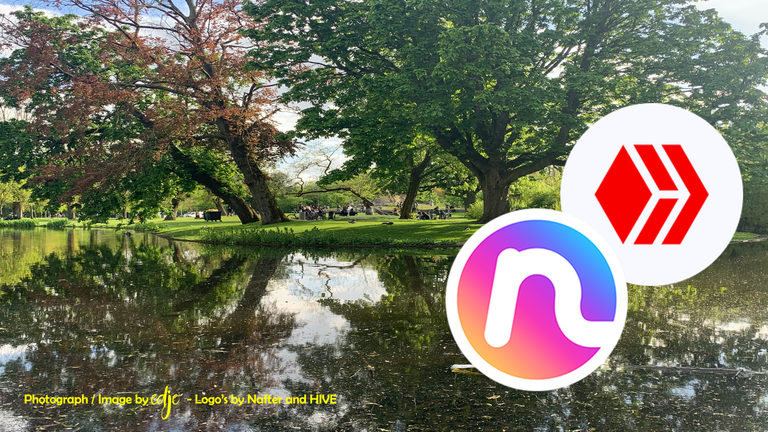 the service
NAFTER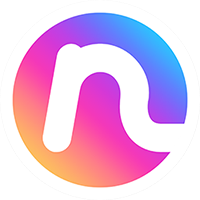 published by Nafter & CoinMarketCap (source)
Why do I think this service is a Big Opportunity for HIVE?
Social Media
For starters, Nafter is a social media service. What is HIVE all about? Powering social media services, on 1st but also on 2nd layer.
Tech Development: TBD
Secondly, the team launched the project just 8 weeks ago and plans the release of the App in Q3'21. That tells me they don't have the App yet. The DeFi pools are also TBD. Likely, they don't have any of the tech yet. This provides the opportunity for HIVE. The opportunity to provide Nafter with the chain + whatever they require to create the service's back ends. They plan various services, they all need a backend that is more than just a chain: social media, image store, video store and distribution, NFT store and marketplace system, DeFi smart contracts and - possibly - more than all of the listed.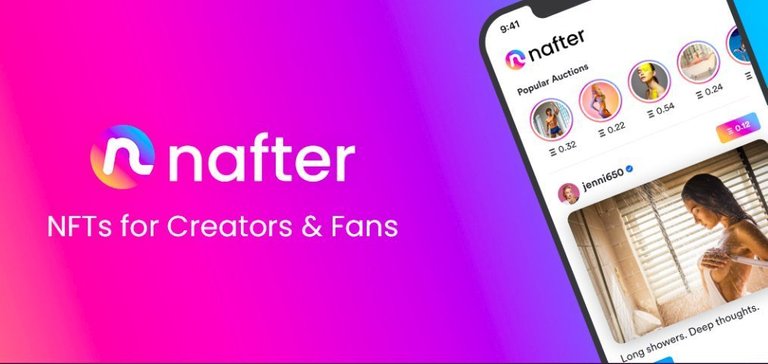 published by Nafter (source)
Onboarding Influencers
The Nafter team claims to have the buy-in from a few large content influencers to join the service already. Though Nafter is new, when they onboard (some) large scale influencers, to give these influencers a new place for their content, the service may become a big hit. They are creating a large buzz already.
Buzzzzzing
As mentioned already, a large buzz is being created around Nafter. Their Telegram group exploded to more than 20k+ members. Crypto influencer 'Girl Gone Crypto' interviewed the CEO. Though I was not impressed by this interview, it becomes clear to me the team just started.
interview with Nafter CEO 'Jonathan Sulay' by GirlGoneCrypto | source youtube
The HIVE Opportunity
It's very likely they don't have much more than the concept ready, a launched website and a team that seems to be eager to progress and deliver on their promises. I think we are at the right time to reach out to them and not only pitch and sell them the HIVE chain, but also offer them our support to onboard them as well as offer them our toolset. Within our ecosystem, we have all the services available and launched. A perfect opportunity to get yet another promising service connected with HIVE!
Call for Action
Though I don't like to include HIVE users names in posts, I apologise for doing so today. I really like to get the attention of various of our core developers, project owners, communicators and influencers. I truly believe we need a joint effort to onboard Nafter.
To those of you who read this post and think or even like to voice something to the likes of: "We are in a decentralised world, so pick this up yourself edje!", I can only say that I can pick up the communication with Nafter, but I'm not too much aware of all capabilities of HIVE and all its projects. Unfortunately, I don't have the phone numbers of those who are required for the onboarding of Nafter, and I don't have any capabilities in the dev, tech and engineering areas myself. And as I mentioned before, I truly believe the only way to onboard Nafter is with a combined effort, which includes helping the Nafter team with the tech itself.
HIVE core
@blocktrades @howo
3Speak/SPK network
@theycallmedan @starkerz @threespeak
LEO Finance
@khaleelkazi @nealmcspadden @leofinance
NFTshowroom
@juliakponsford @crimsonclad @r0nd0n @nftshowroom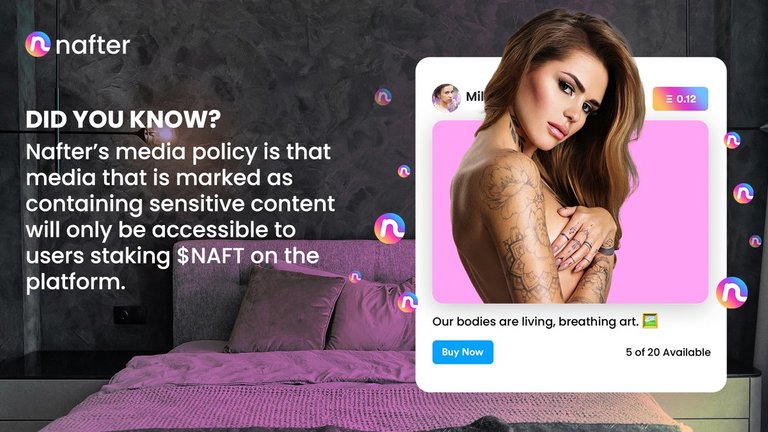 published by Nafter (source)
My Contribution
If in any way I can help to try and onboard Nafter, I'll be at your service. From a career point of view, I am well established as a pre-sales and product management guy in the telecom and IT sector. It is in my DNA to spot opportunities. As it is in my DNA to have meaningful conversations with tech people (devs, engineers) as well as with sales people, marketing people, and buyers. That said, this is not gonna be a one-man show. This is gonna be a team effort with a focus on technology. If you guys like to work with someone like me in the team, I am more than happy to contribute in any form you like. From being a bystander, an advisor, a soundboard, to taking the lead and anything in between.
Please let me know if you have ideas on how to get the right people involved. To create a team we need. Where we shall group together. And any other idea or contribution you may have.
Action Plan
From experience, I know we need to combine our ideas and knowledge and create a high-level offering relevant to Nafter, first. We need to do this before we reach out to the Nafter team. We need to gear up to blow them away with our proposition and offering. But, we shall act quickly. Every day delay is a possible opportunity killer. Let's approach this as a proper business-2-business activity!
Create a Team
Create the Proposition/Offering for Nafter
Dazzle Nafter and give them the feeling they can only go one direction: use HIVE as the base chain
When successful with 123, many steps and tasks will follow. But first things first 🙃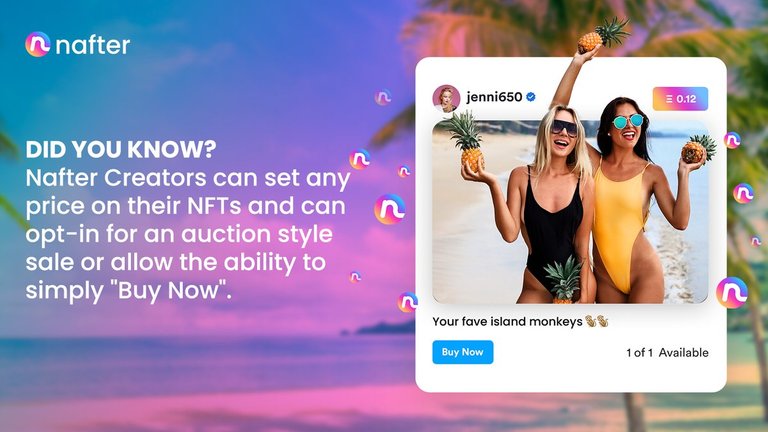 published by Nafter (source)
Nafter channels
Website: https://nafter.io/
Medium: https://nafterapp.medium.com/
Twitter: https://twitter.com/NafterApp
Telegram: https://t.me/nafterapp
Instagram: https://www.instagram.com/nafterapp/
BSC address: 0xd7730681b1dc8f6f969166b29d8a5ea8568616a3
DeX (Pancakeswap): https://exchange.pancakeswap.finance/#/swap?outputCurrency=0xd7730681b1dc8f6f969166b29d8a5ea8568616a3
Charts (Poo): https://poocoin.app/tokens/0xd7730681b1dc8f6f969166b29d8a5ea8568616a3
How to get in Contact?
In case you want to contact yours truly:
Leave a comment below
Send a DM at Twitter: https://twitter.com/hggnooo
Send a chat at Discord: edje42#3711
Send a DM at Telegram: edje
let us Grab the Opportunity & extend our HIVE business

a HIVE original
all images by edje unless stated otherwise
qsounds music & story library | A...K | L...Z |
hive curator with some curie superpowers
Posted Using LeoFinance Beta