We are mining with ARCHONM in the ARCHON tribe, both tribe tokens and liquid HIVE gets paid out to miners each hour of everyday. These hybrid (lottery + fixed) miners distribute half the tribe inflation, as well as some HIVE prize each hour.
Why are we so excited about ARCHON? Because it is on the front lines of Decentralized Governance!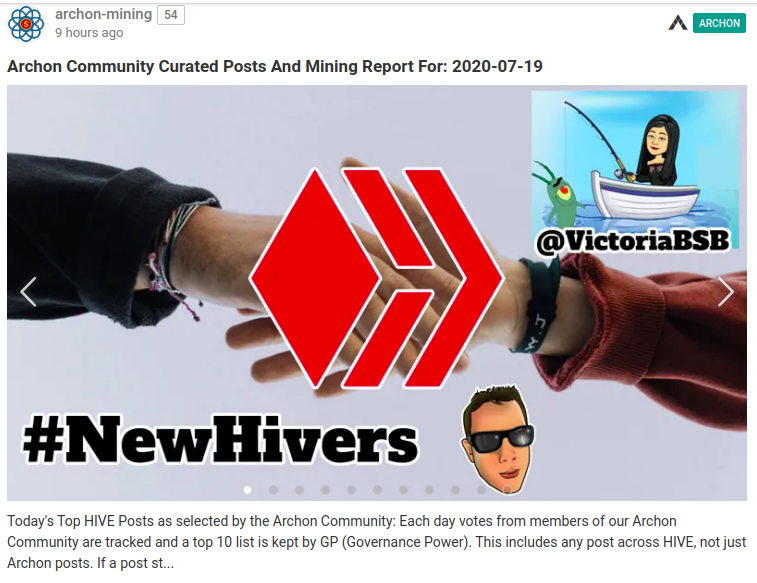 What is ARCHON all about?
The Archon Tribe is a tribe focused on decentralized governance, open science and development as well as open experimentation.
Each day @archon-mining releases its report, which includes a Governance List, including the 'GP' or Governance Power and weight of each member. These numbers can be used to calculate all sorts of interesting things. Such as selecting posts (even outside of the ARCHON/upfundme tag usage)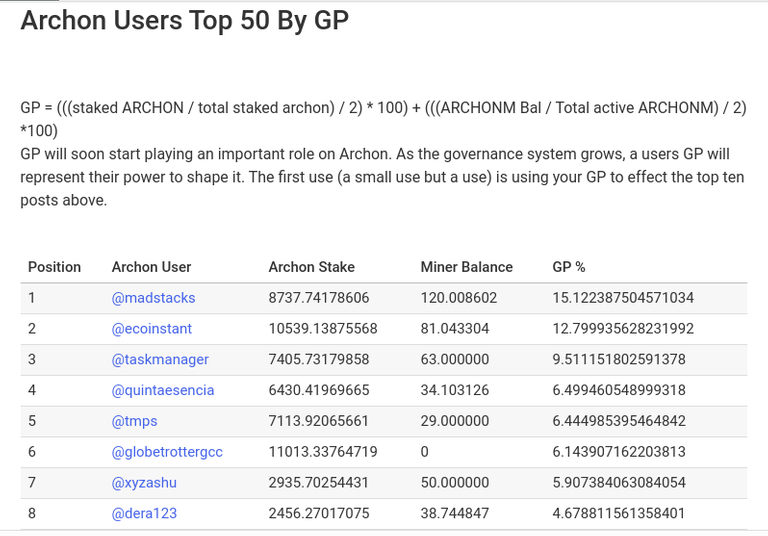 Please join in the OPEN governance experiment!
We support OPEN science, Open Source Development, Open Citizen Science, Open Education, Open Ecology - And surely others!
This is a call to join in, stake ARCHON, hold some ARCHONM, and to use #archon or #upfundme on your posts. We need more diversity on the miner list and among the GP list, so consider staking/holding even a small amount on your HIVE account to have your votes add to the ARCHON curation tallies each day.
If you comment on this post showing your ARCHON powerup or your miner purchase, we here at they SYNERGY fund will power up a small bonus amount of ARCHON to you!
Any questions, feel free to ask here or in our Discord
Posted Using LeoFinance