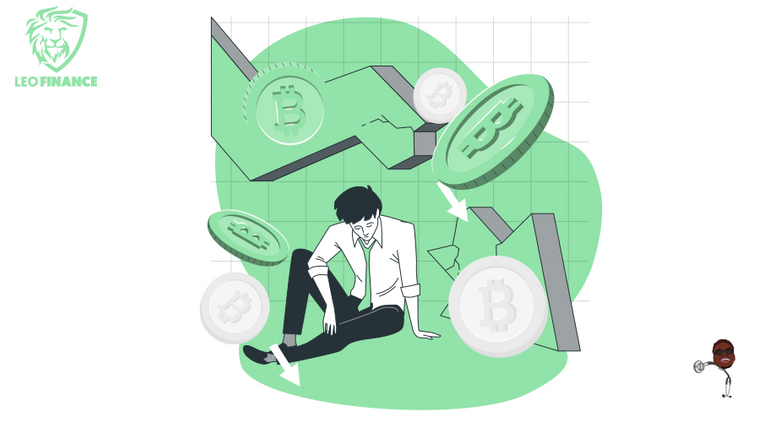 Business illustrations by Storyset
The first crash in January this year started opening people's eyes to the imperfections of this market and space. The first to go down was NFT, and all it came with. When inventions like this come out the fake ones come out too. We saw many NFTs being promoted by people in entertainment, sports and media promote NFT and while that was fun to watch it blinded people to the use of this technology. When this craze was coming to an end, we started seeing many big tech companies cancelling their NFT integration.
Game stop, Meta and Instagram still seem to be bullish on NFT but many of the companies announced that they would be cancelling their NFT integration. By May there was a 92% drop in the price of NFT in general dropped and the paid celebrity NFTs kicked off.
The crash in crypto all makes sense when you realise that there were hundreds of millions of dollars lost in exchange hacks from Crypto.com, Qubit, Axie infinity, Bored Ape Yacht Club, Opensea and even Binance.
Before the May crash, the Central African Republic decided to make Bitcoin a legal tender even with El Salvador's experience with this decision.
To make things worse the Terra USD became unpegged to the dollar and in the US there was a Moratorium placed on BTC mining. Ethereum mining has been out of the question for the average person the proof stakes model was supposed to make for power efficiency.
The last piece to take the market by storm has been the FTX Sam Bankman Fried incident. The report was that SBF used customer and investor funds to settle the debts his other company Alameda Research had put itself into. This has been in everyone's mouth in the crypto space since the 12th of this month.
Anyway, this has been my summary of the fall of crypto, did I miss anything? Let me know in the comment section below.
Would you like me to work on a job for you? Let me know in the comment section below and book me here on Fiverr:
https://www.fiverr.com/share/jVAG3m
Subscribe to my Youtube channel here
https://www.youtube.com/channel/UC22dv4OONHo973fNlsTwuKA
Posted Using LeoFinance Beta