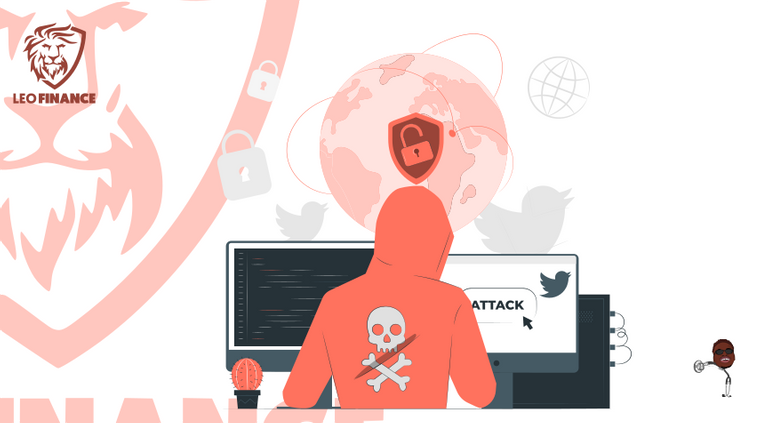 Internet illustrations by Storyset
Up to $1,000 was reported to be scammed off some willing investors of Robinhood (a crypto trading app). The Trading app that has been noted to only trade on Nasdaq was noted about 2 days ago to have posted that they are launching their token on Binance. This announcement probably made news among the crypto Twitter community and some people who wanted to get ahead of the crowd with the money they had to spare run off and bought some of the tokens.
I am sure there was a bigger loss among those who purchased this token at $0.0005 because not only did the hackers take over Robinhood's Twitter account, they took over their Facebook and Instagram accounts and posted about the hacker sales there. The name of the token was RBH and it sold for quite sometime before the CEO, Changpeng Zhao (CZ) of Binance noted the oddities of everything and reported the account.
CZ then gave a motivational speech on Twitter about critical thinking and how doing our research is very important (easy for you to say, BILLIONAIRE!!)
For those who really want to invest in Robinhood, you could try using the Bamboo app and buy shares of the company. I use Bamboo to buy shares on S&P, I would think Nasdaq listings would be available on Bamboo too. They trade under the name HOOD and their share is $9.7.
A bigger Twitter hack took place in July 2020 and people were asked to send BTC to a wallet on a money-doubling scheme. I can't believe people fell for that. Not to sound proud of my country's scamish ways but that right there is the clearest Nigerian 419 and I wouldn't be shocked if it turned out to be Nigerians who pulled that operation.
Luckily for all those involved in all this, it was just $1k in total, it could have been worst and there are always people ready to fall for one scam or the other. In the words of Robert Kiyosaki, "there is no such thing as a risky investment but rather a risky investor".
I think the people who fall for these scams would have still bought some other get-rich-quick scheme and lost their money so the sooner they lost the money the better for them (that's for those who learn).
I am interested in knowing what you think about all this, how would you have known RBH was a fraud? Would you have bought into this "opportunity"?
Honestly, I might have bought into it if I met it on time, it stayed long enough and I had enough to spare.
Would you like me to do work on an illustration job for you? Let me know in the comment section below and book me here on Fiverr: https://www.fiverr.com/share/jVAG3m
Subscribe to my Youtube channel here: https://www.youtube.com/channel/UC22dv4OONHo973fNlsTwuKA
Posted Using LeoFinance Beta