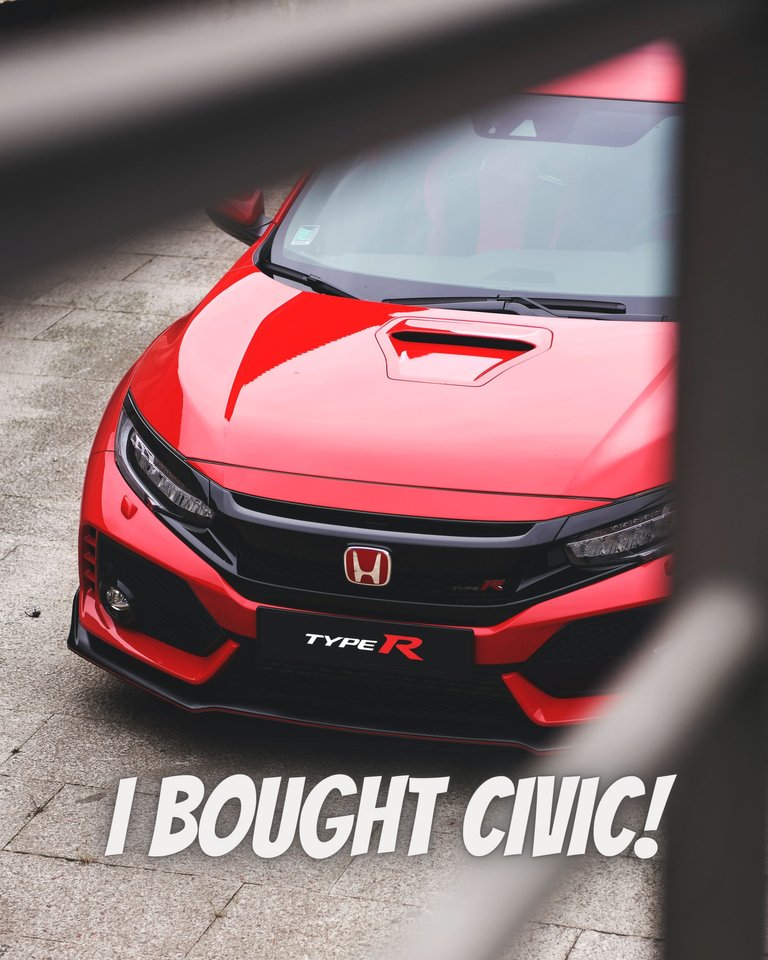 IMAGE BY JOAO MELO FROM UNSPLASH

BACKGROUND:
Cars are becoming a part of culture and comedy. Civic is in the lead with wedding jokes especially. Even if we are not gold diggers or we don't think about the connection between wealth and relationships, In many parts of the world parents still decide the future of their children. No matter if we are involved in the judgmental elements of society or not, there will still be marriages somewhere in the world based on VISA/PASSPORT, CAR, and WEALTH.

PAKISTANI FAMOUS GIRL CAR MEME:
URDU: "Ye ham hai , ye hamari car hai aur ye hamari party ho rahi hai."
English: "This is us, this is our car and this is our party."
Meme culture connects wealth with cars. "Dananeer Mobeen" became the car girl of Pakistan. Social media starts lip-synch Dananeer. The difference here is because she said it in a burger accent. She pronounced the words "car as cawr, and party as pawry." To those of you who don't know burger is slang used for children who are rich and lives in their shell. With the high inflation and sickness around, people found it funny and she enjoys fame too.

SONGS AND CARS OBSESSION:
Bollywood songs do affect our life and thinking in one way or another. In multiple songs, cars are used as over obsession and as a basic need for survival. A society where CIVIC is influencing the decision of your future partner. Why are we letting wealth decide our future partners? Many men are under pressure of purchasing a car because of this artificially created obsession. In the song LOVE DOSE the famous singer Honey Singh sang the lyrics as:
HINDI: "hai ghar hai paisa hai gaadi to do joroun my larki byjo larki hoye humari."
ENGLISH: "There is a house, there is money, there is a car."
While asking for a girl's hand in marriage. There are multiple songs Like "LAMBERGHINI(a misspelling on purpose)" based completely on car obsession. Where is the limit? Is it affecting our thinking to make it a necessity instead of a luxury?

DOWRY:
Dowry is not a part of our subcontinent culture nor any religion but still many people find themselves stuck in this loop. So it's not only the groom who had to buy a CIVIC to increase his chances of proposal acceptance but in some cases, it's the opposite. The father-in-law is sometimes forced either by the groom's family or by social norms. It's easier to say I will not take anything in dowry but in practice even if I am too strict, they will say "Please accept this as our love gesture." Yes, It's practically not possible to take 0% Dowry without a drama in even my condition. Things become serious when Dowry involves CIVIC(A cultural version of LAMBO) either as a gift or by demand. The wedding is not only difficult for Groom and Bride from a financial perspective also for close friends circle as they are expected to bring expensive unnecessary gifts to adjust to the society.

HOT WHEELS:
I discussed my love for battle/collector cards and Beyblade in my previous blog SPLINTERLANDS: THE BATTLE SCARS and some of my other blogs. But I also had a craze for a toy car collection as a kid. Watching hot wheels on-screen with animation, my heart melted. Yes, I do have enough toy cars but none of them was Hot Wheel. I was being told that they are only available in Europe and I believed it as a child. I remember when I read a blog in LEOFINANCE about HOT WHEELS and it hit me hard with nostalgic feelings and I bought some cars on my wax account "cjiza.wam" from series one. Time passed and in series two when I saw CIVIC, I laughed hard thinking about the CIVIC joke and marriage standards and tradition. Now I am metaphorically "CIVIC Wala Launda (The guy who owns CIVIC)". You can check out my nft collection of Hot Wheels by clicking HERE.

WHEN?
When the parents will stop judging "to be Groom" on wealth standards?
When "to be Bride" parents don't have to worry about Dowry?
When it will be not about wealth but about soul mates?
The answer is simple. The world is filled but all types of people and they will continue to exist but we can change people's minds. What we can do is to assure that we are not one of them and continue to spread awareness for the betterment of society.


Also, Check out my BuyMeBerries Supporters on Hive:
Bhattg
LifeSkills-TV
Ayesha-Malik
MahirAbdullah
Also, Check out what my supporters say: