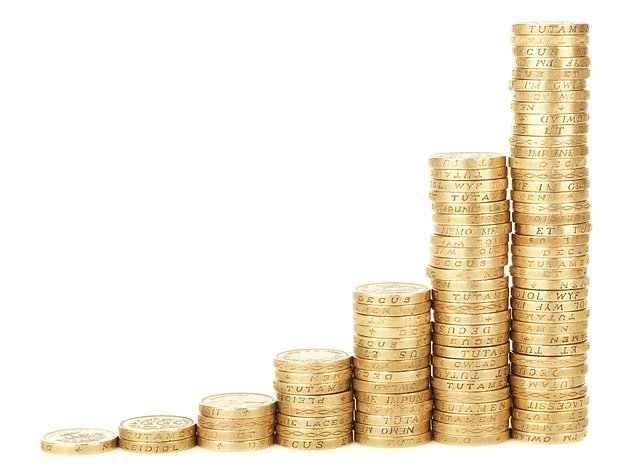 Source
"Money flows downhill." "Success breeds success." "It takes money to make money."
What do these three axioms have in common? Well, for one thing, they're all pretty much true.
Money flows downhill
In pretty much any company, the money starts at the top. The owner/CEO makes the most money for starting/running a business and then it filters down to the rest of the employees to varying degrees. That money then filters out even further into houses, cars, consumer goods, etc. Which, in turn, ends up going back into the hands of the owner/CEO's running those companies and it starts all over again at the top.
Success breeds success
If you are successful in a certain area, you tend to continue to have success in that area, and oftentimes you are able to translate that success into other areas as well. When sports teams start having success, it often creates momentum where they continue to be successful in spite of things not always going their way. Companies which are successful often find a way to branch out and be successful in other ventures as well. Look at Elon Musk with Tesla and SpaceX. There are literally hundreds of examples of this playing out.
It takes money to make money
This one is pretty much a no-brainer. If you have a million dollars, it's a hell of a lot easier to make another million dollars than it is to go from zero to a million. Just simple economics.


Why am I bringing up these three phrases?
Because I think they are all going to come into play to our great benefit over the next few years.
I, and others like me, have been talking about how all the different projects being created and now announced and implemented ( #LeoFinance and #Cubdefi being two of the biggest) will ultimately benefit the entire #Hive ecosystem. The success and attention they bring, and will continue to bring, to the network will no doubt result in many new people learning about Hive and it's stable of tribes. But what often gets overlooked is the actual dollars they will create and bring in as well.


I don't know about you, but back in 2017 when I first discovered crypto, I started with bitcoin, of course. But then I started digging into all the other alt coins that were popping up and I got sucked into putting some money into them as well. It didn't take long until I had exhausted my fiat capabilities and had to find other ways to get into these potential "home runs". One of the easiest ways I discovered was to just sell a "sliver" of my bitcoin as just a tiny amount could buy me a decent chunk of some of these little ones. Turns out, that wasn't one of my better moves. lol But my point is, having something with a good chunk of value gave me the opportunity to spread it around into other things.
That is where the value of Leo and Cub and potentially ProjectBlank could really come into play. Not only will they be bringing eyeballs to the space, they also have the potential to bring a LOT of money as well.


Leo has a market cap of $7M-$8M right now. If that takes off and goes to $5 for instance, that's $40M of wealth inside the Hive ecosystem. Cub has roughly 730,000 tokens right now, although that number will probably triple and then some over the coming months, but let's just put it at 2M for now. It also has over $12M in TVL. If those grow 5x over the coming months, both very much within reach, that's another $100M plus of wealth inside the system. Throw in projectblank and there could very conceivably be another $200M inside the Hive ecosystem within the next 6 months to a year. And that's just what's IN here.
While a lot of the people making this money are already here, a large chunk of them won't be. This brings another unknown but substantial amount of capital within arms length of the Hive ecosystem. I don't know about you, but if Leo and/or Cub make substantial runs, I will be peeling a little off here and there to put into new and as yet undiscovered tokens inside the Hive network.
I may also have the opportunity to support those networks with "votes" and articles. Thus, the money will flow downhill, success will beget more success, and the money invested will have the potential to make even more money on the next round. Once again proving the adages true.


This is just another reason why I strongly believe people should be getting more Leo, Cub, and Hive right now. As the ecosystem produces some winners, it is almost inevitable more will follow, and the opportunities will continue to grow for the people who are there to take advantage of them.

Thanks for reading. As always, I'm not a financial advisor. Cryptocurrencies can and do go up and down and you could lose all your money. Comments welcomed and appreciated.
Posted Using LeoFinance Beta