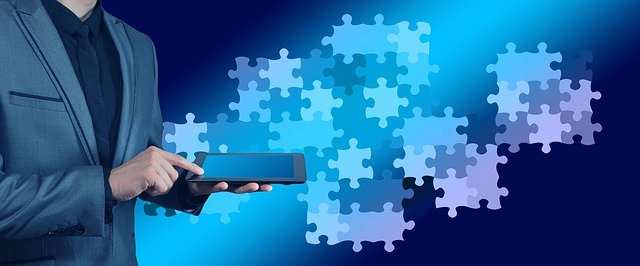 Source
       One of the more popular cliches in sports is the phrase "t
he pieces are in place
". In my hometown, it actually became almost a mantra when Brett Favre uttered it upon joining our local football team. Up until that point, we had a very good defense and an offense which was an elite quarterback away from being extremely good as well. When Favre filled that void, he correctly stated "
the pieces are in place
" to make a run at the Super Bowl. Unfortunately, some sloppy play and some absolutely horrific officiating cut that run short a game early but, the pieces were, in fact, in place and the team excelled.

       That's what's happening here at Hive and LeoFinance. The pieces are being put into place
(literally as I write this)
for this platform to truly make a run at high-level success. With an underlying blockchain upon which you can trade with virtually no fees, to a community driven ecosystem where everything and everyone can basically support each other, to an incentive structure that allows veterans and newbies alike to contribute and
earn real currency
with or without putting much of their own money at risk,
the foundation has been laid
for a while now.
       With the advent of "tribes" and the attraction of new developers coming into a virtual sandbox in which they can play and create, more of the pieces are coming together. These have started to flesh out and highlight the capabilities and potential of this platform. From photos, to fitness, to food, to finance; from sports, to spirits, to speaking, to sprouts; if you can imagine it, it's either already here or you can create it yourself.
       And now we're about to go global. With the introduction of LeoFi, Hive and LeoFinance will enter the fastest growing financial sector of the fastest growing financial disruptor on the planet: decentralized finance. Defi. With literally hundreds of billions of dollars being pooled in Uniswap, Sushiswap, Pancakeswap, and a dozen others, LeoFi will give users a portal into low fee, trustless transactions on multiple blockchains like Ethereum and Binance Smart Chain. This is no longer little Hive, hardfork of Steem. This is LeoFinance, a platform where the sky is the limit for creators, developers, influencers, and just plain curators alike.


       As if that weren't enough,
#ProjectBlank
is following closely behind. Another tool that can be used to go "mainstream". If you don't know what that is about by now, you haven't been paying much attention. Suffice it to say, it is a microblogging platform where you can get paid for your own "tweets".
       As the cryptoverse evolves and gains more and more notoriety among the mainstream press, the ordinary citizens of the world will start looking into what's causing all the commotion. Of course they'll start with Bitcoin. But it won't take long until they start delving down and looking for ways they can participate without spending $5000 for a tiny fraction of a coin. That is when they'll start to see the potential of what's going on with cryptocurrencies. And when they get to Hive and Leofinance, guess what they'll see:
The pieces are in place.
Posted Using LeoFinance Beta