If you are anything close to a regular visitor of the Hive ecosphere then you are surely aware of how much is taking place on the Hivechain these days.

CUB continues to develop into what could be a premier defi platform. IDOs are coming #soon and more partnerships continue to be developed.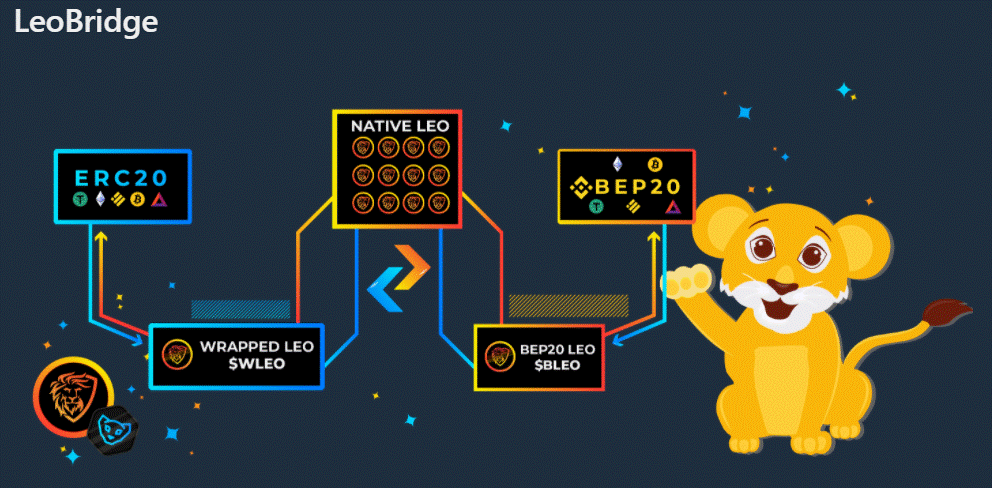 LEO continues to develop as the fundamental underlying token behind financial blogging with use-cases continuing to be added (LeoBridge, LeoFi). Not to mention the apps that will eventually go on top of it like ProjectBlank.
Splinterlands just exploded on the scene with new users climbing by the thousands per day. There also happens to be a 365 day airdrop going on for the SPS token. DEC, the monetary token for the game is supposed to be a "pegged" token and is trading for seven times what it should be pegged at. Cards can now cost hundreds, if not thousands, of dollars and a $10 plot of land is going for over $400.

Then there's 3Spk and it's video work. I won't pretend I completely understand the entirety of the significance that will bring to the table, but people I trust tell me it could be big. Plus, it will end up locking up HIVE once it's implemented, drying up some supply and putting upward pressure on the price.

Podping is a Hive app that solves a major problem in the world of podcasting that @brianoflondon has developed.

There are more games coming down the pike (Exode, Rising Star, Rabona, and @themarkymark's new game on #STEM), and, oh yeah...

@Blocktrades is close to bringing Hive Application Framework (HAF) out to the world which will allow most developers to build applications on the Hive blockchain very simply, using code they are already very familiar with, opening up what could literally be dozens of new projects coming to the HIVE ecosphere over the months ahead.
And this is all stuff I've just read about in the last week. There's even more I'm not mentioning.
---------

----------
So, with all of these things happening, I find myself wondering where to put my money first, and how much to put there.
Where to Start?
My answer to that is very simple: get your bags of HIVE first. There are a few reasons I think this way but I'll highlight three of them.
HIVE is underneath everything going on. All of these things I just talked about run on the Hive blockchain. Just as Ethereum is the underlying blockchain for all the ERC20's (LINK, UNI, etc), any success on any of these ancillary projects will ultimately reflect on Hive. Use Splinterlands as an example. They are adding literally hundreds of new users a day right now. Hive is the blockchain it runs on. While these new users don't necessarily have to see HIVE, if they stick around, eventually they will, and a whole new world will open for them.

The problems the big chains are having, namely scalability and high fees, have been addressed on HIVE. When is the last time you paid a fee for a transaction on HIVE? I saw a transaction fee on ETH the other day over $500! To MOVE a token!!! Not to swap something. To move it! Insane. Hive has resource credits as it's potential bottleneck. The more HivePower you have, the more resource credits you have access to. Again, this is not my area of expertise, but ask @edicted and he can go for an hour on why you should be paying attention to them. The bigger Hive becomes, the more important they'll be. If and when Hive blows up, you'll want them.

Finally, and possibly the one most people care about, price. Love him or hate him, Richard Heart has what he has coined as Heart's Law. It simply states that the reason everything in the crypto markets go up and down when Bitcoin goes up and down is because almost everything is tied to Bitcoin through their liquidity pairs. Almost all cryptocurrencies are traded against Bitcoin, so when Bitcoin goes up, it drags the prices of everything else with it. When it goes down, it does the same. Unlike fiat currencies which don't tend to move a whole lot from one day to the next, Bitcoin can move large percentages in a few hours.
Think about it this way, in the CUB liquidity pools, if BNB goes up the pool will "sell" a little BNB and "buy" a little CUB to put the two sides in balance again. This happens on a massive scale with Bitcoin. As supply is limited on Bitcoin, the price can make dramatic moves. When this happens, everything connected to it goes with it. Up or down. Doesn't matter.
Why the Price of Hive Matters.
The reason I'm bringing this up is because HIVE is the underlying token of basically everything in the Hive ecosphere. When the value of swap.hive goes up, everything in the Hive Engine goes with it. Some more than others, but basically it drags everything in whichever direction its going. If and when HIVE really starts hitting the mainstream, it will drag the price of almost every single token in the communities built on top of it with it. Some probably won't move much and some will eventually "correct" back to where they probably should be, but by and large, a $1 or $2 Hive token will mean that most of these other tokens rise as well.
And it actually makes sense. If I could buy 4 LEO or 8 STEM (or whatever your favorite coin is) for just 1 HIVE, I'd probably take advantage of that and sell a little to get some "cheap" tokens of other tribes. This would, of course, "drag" the price of those tokens higher as the demand would increase.
Lots of Potential
This is obviously just my opinion, but I believe getting your HIVE bags "filled" first is the smart way to go about investing in this ecosphere. Gather the other ones as you see fit but I would highly recommend you don't skimp on getting the native token of the blockchain we're here to use. It is easily one of the five best blockchains in existence right now, probably top three, and continues to improve at a rapid pace. And it's under 50 cents!!!! I commented on @taskmaster4450's post from earlier about how people scream for 10x's, 100x's, 1000x's......well, we very well could be sitting on one right here under our noses.
Of course none of this is financial advice. These are my opinions and some of the reasons behind why I have those opinions. It's crypto and it's still very, very early in the game. Anything can happen. But if you're wondering which bag needs filling, I'd make sure my HIVE bags are filled first.
Do your own research! Thanks for reading....
Posted Using LeoFinance Beta