I've been sick. I'm better now. I checked in to see some cool news from Rising Star, @manclar & JUX! Now I've got extra energy refill everyday! It was all a reward for being part of community. Now I the ability to play even more Rising Star when I have time.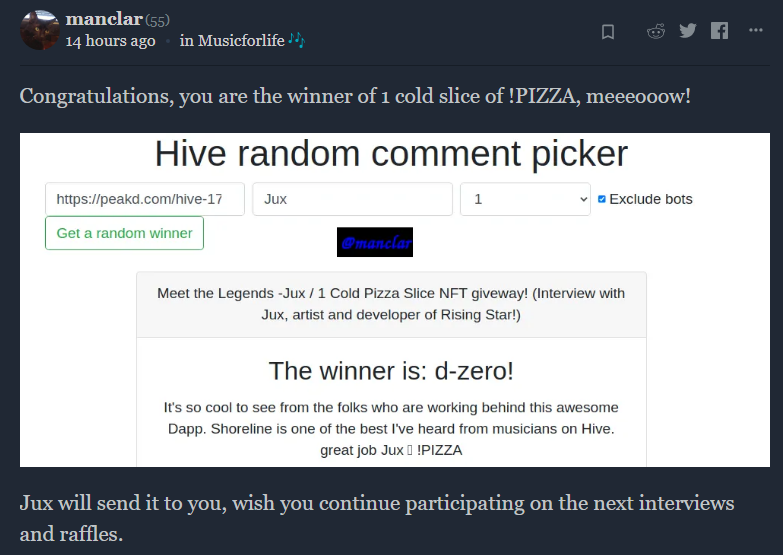 Festival Tour - United Kingdom

Rising Star devs did a great job with the price of Starpro by releasing Festival Tour. Price spiked and It was huuuggge! I was waiting this long to play the tour expecting prices to drop.
Guess what....... It dropped & it mattered very little!

I had to pay a lot barbecue I didn't plan ahead and bought tokens before demand kicked in. This is an valuable investment lesson. You should all keep it in mind. I could easily be saving over 70% of what I paid if I had acted fast enough.
But I did at least managed to participate :)
Make Sure To Deposit

Without doing this to your Hive-Engine Starpro, they are not usable in the game. You must take this extra step to make it work.
1st Festival World Tour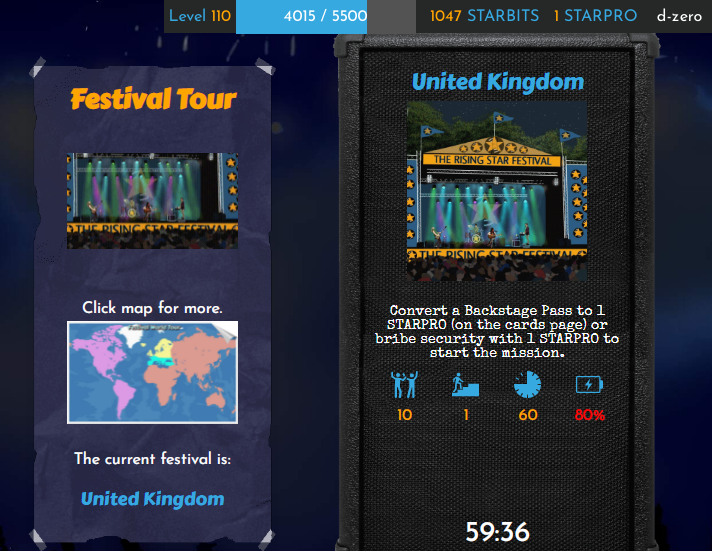 Soon I'll be moving for the next mission too. I'm impressed by what has improved about the game. Rising Star is so much better than many of the blockchain games I get ads for. If we could get a slick UI - we'd get something to put most idle resource management type games to shame. Link to game here.
Posted Using LeoFinance Beta