What's Your Best Advice For Getting More Fans In Rising Star ? NFT Market, Missions or Packs?
Fans are going to be very very important in future. I've already hit a roadblock with the game. I thought leveling up would be an issue. Since I'm a regular player I managed fine. But I've had to run Local Mini Tour Support instead of Country Tour 😭
Not Enough Fans 😵

All I need is 7.5K Fans. I've hit the mark before. I opted to complete a shorter mission. After than those Fans were gone and I was back at lower numbers. I never got to do Country Tour....
There's 3 strategies I can think of:
Go for individual NFTs on market - Optimize for Fans/Price
Do more short missions & hope for good luck
Buy some Boosters & get lucky
I like option 3. But what I get something other than Fans! Here's the last pack opened: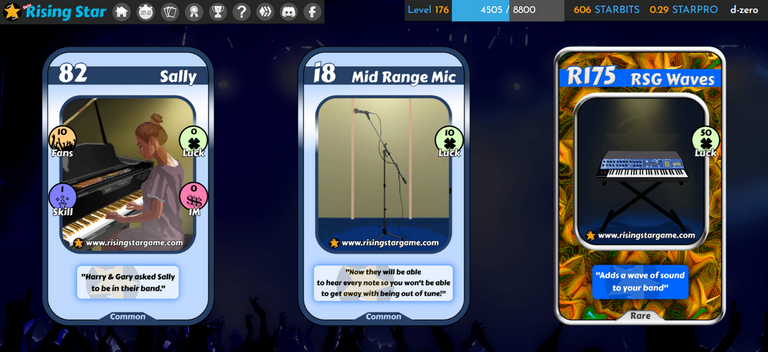 There's Luck but not much Fans.
What's Your Experience???
I don't have to overthink this when there's a community on chain. Let us have your wisdom wise players! What's the best strategy? At least... tell us what worked best for you 😃
Thanks in advance for all your help 👍
Play & Earn With Rising Star
Read The Blog
Posted Using LeoFinance Beta
---
---