AssetDash is lot like those crypto trackers when you 1st look at it. Then you realize it's got stocks, ETFs and bunch of other stuff all combined. I'm not invested into those "other" assets. For those who are so diversified....... AssetDash offers something cool!
Features
— Track all of your investments in a single location.
— Watch your entire portfolio net worth in real-time.
— Analyze your exact allocations across all asset classes.
— Receive high-level insights about your portfolio.
— Get breaking news and research on your holdings.
— Access Community Insights to better understand investing trends across the broader community.
— Track the live floor price of your Ethereum and Solana NFTs.
— View all of your NFTs in a beautiful mobile NFT Gallery.
Even Tracks Portfolios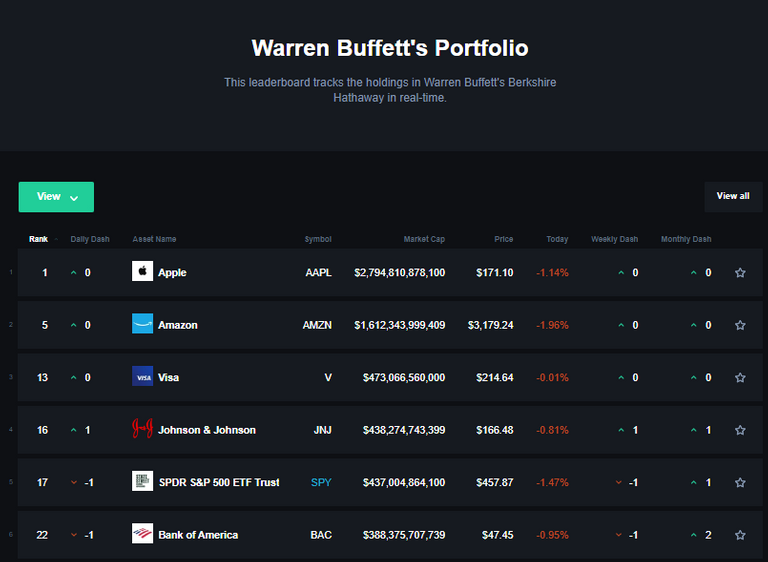 They even claim support for every asset class in real-time including stocks, cryptos, NFTs, DeFi, + the ability to add your private equity, real estate, and metal investments. They say it's a portfolio tracking platform for everyone from individual investors to institutions
Android & iOS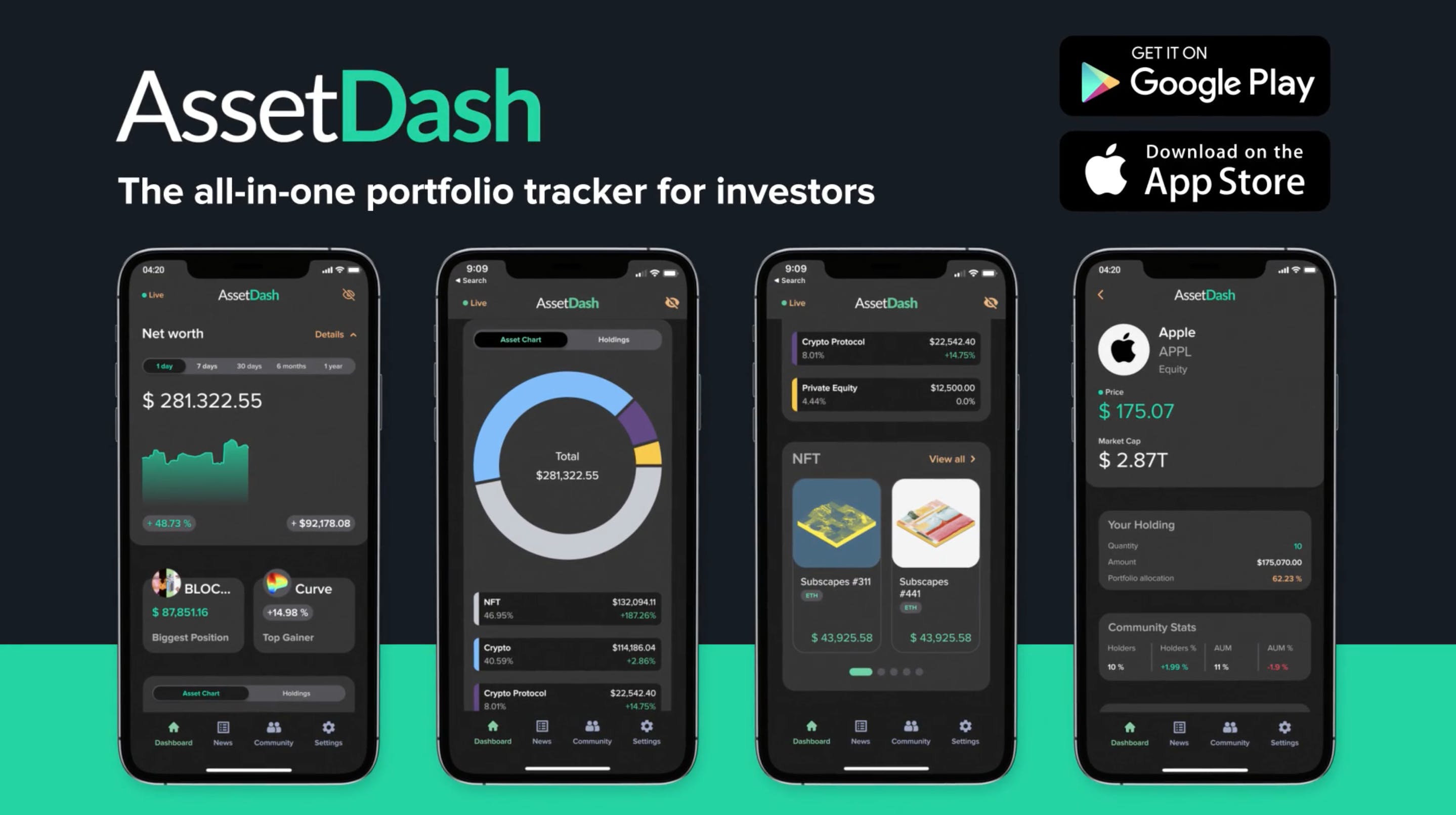 Reviews for Android app is kind of meh... But iOS has 4.8 rating. It's a trend I've noticed with lots of apps. Why do us Android users get inferior apps??? Apple's platform is probably easier to quality control. After all - it's just a few devices which all very powerful.
Tons of Support For Wallets, Exchanges etc.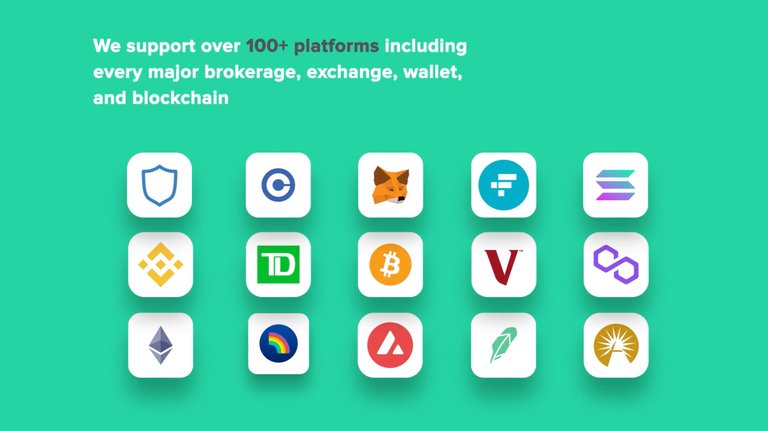 If you're a buys person with funds all over the place - you got yourself covered with AssetDash. It's also a really interesting place to take a look at traditional investments. They a huuuuge and pathetic in ROI.
FAANG Has Changed!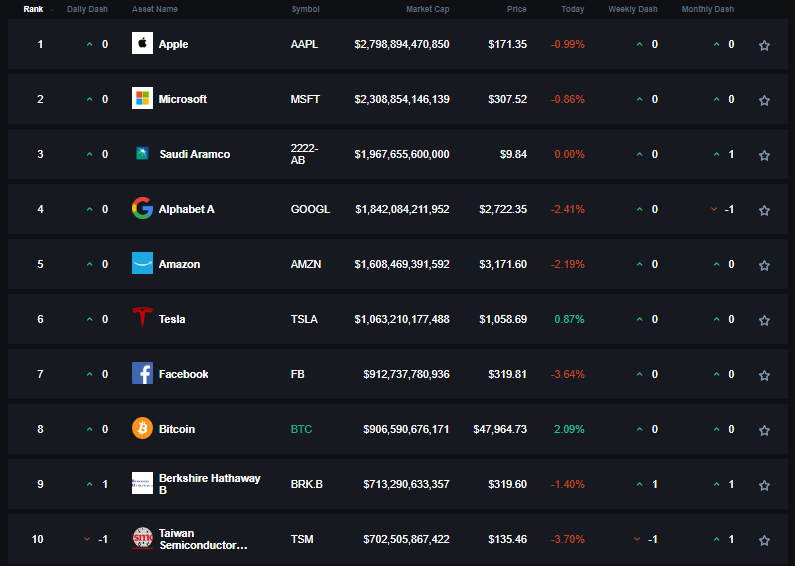 I was kind of clueless about this whole thing too. It's hard to find a place with all types of assets put together in 1 place. This helps to visualize things easily. I love what AssetDash is doing here :)
Track Flippenings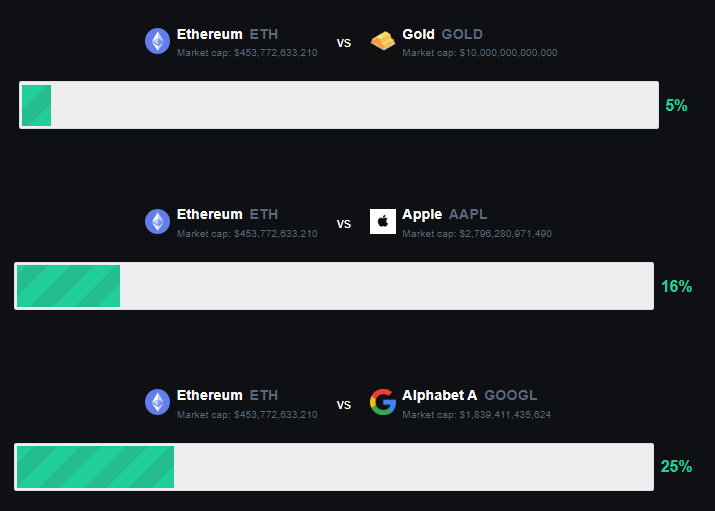 You'll find tons of these with BTC, AXS, Solana & bunch of other stuff. You can come occasioanlly and take a look at how things have been goin. This is the only place I know with so many Flippenings tracked at 1 place. If you know better - let me know in comments. You'll be helping lots of folks in crypto investing :)
Lots of Love To Cathy Wood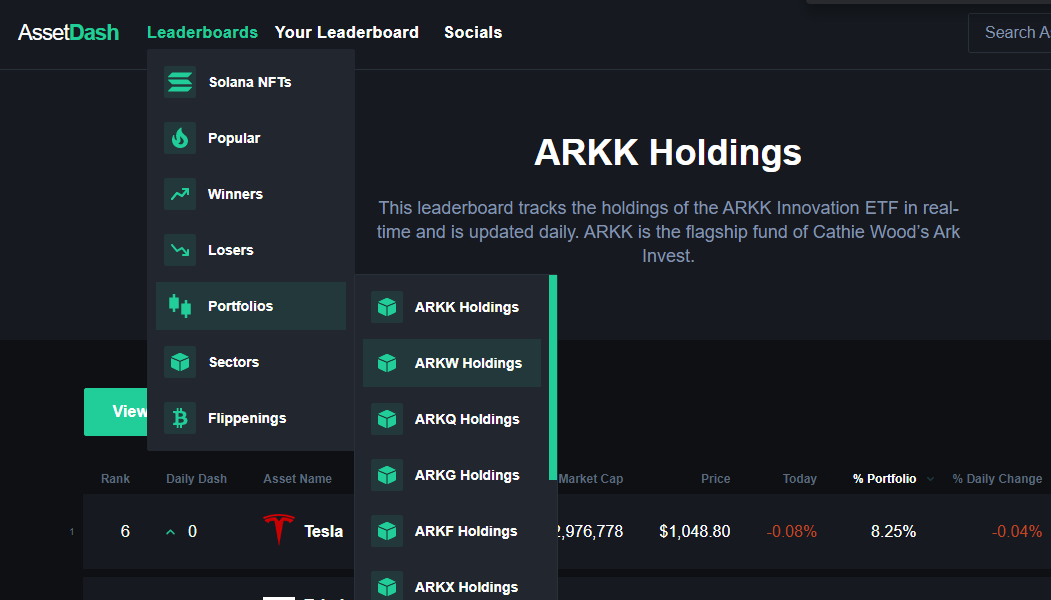 There's other investors like Warren Buffet, Bill Ackman etc. But ARK is getting the most love. Fun part is you don't even have to buy into her fund if you're willing to take some of your time to trade.
Single stocks outperform ETFs. It's similar with crypto. All you need to do is make your best pick. If you win - you win big time. You even win bigger than biggest players in trading. Isn't that some cool bragging rights to have?
I've already beaten many investing legends by buying Splinterlands NFTs. It's only my best. There's other cool investments that performed well too. If you HODLed Hive - it should have served you well too :)
Hope I Made Your Day Little Bit Easier 👍
Posted Using LeoFinance Beta