If you had even a tiny amount of respect & creditability left for legacy media - you might wanna lose some of that too. This is not a 1st time offence from Reuters either. I'm not going to offer any backlinks to their lying website. If you do a simple search: "Reuters Binance" you'll find the reports AKA disinformation campaigns!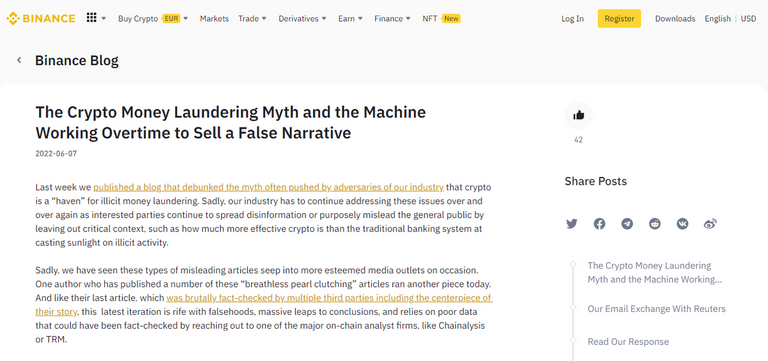 There's Nothing Like A Full Info Dump With Transparency
Check the link. It goes to show how biased Reuters has been with Binance. There's nothing to speculate here. There's the lying disgusting article from Reuters that is still online. Then there's all the E-mails. Did I read every word? Nope. But I did skim through it and figured there were many malicious reporting done by Reuters. If I read more all I would find is more of the same disgusting journalistic frauds.
Don't Take My Word For It
DYOR! DYOR!! DYOR!!!
Take 10 minutes to compare Reuters "Report" with E-mail exchanges. That's when you'll start feeling really sick of legacy media.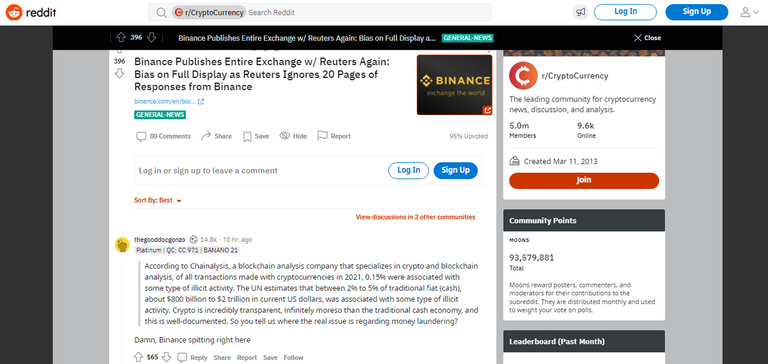 Sucks to see most crypto users are still not using decentralized social media. These conversations could be even better to be done on places like Hive & Blurt. You're not getting wiped out by some tech company that didn't like your actions critical of MSM.
These Professional Liars Are Still Making Money
This is the worst part of the event. I went to see if these disinformation goons were falling off a financial cliff. Somehow they are doing well!!!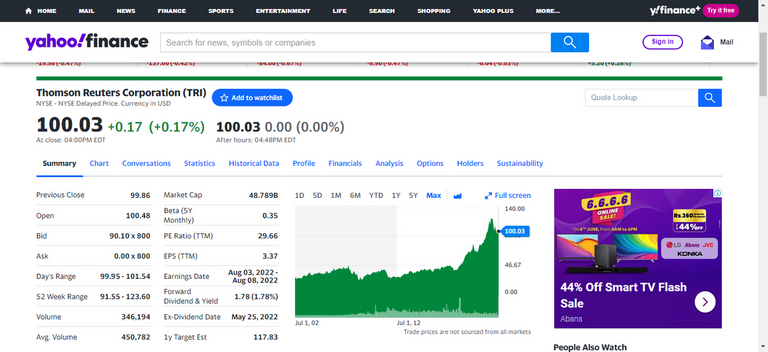 This is parent company of Reuters. They've got lots more publishers under them. No reason to think any different of other owned publications either. So far they are managing things well.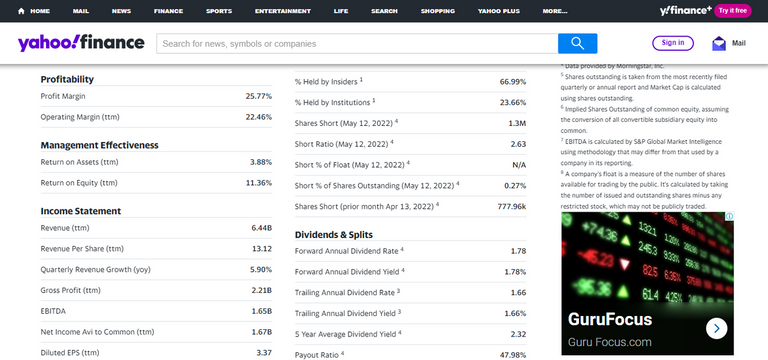 Do what you can to make sure they don't get any money. I'd love to see if Binance and any other crypto company these liars have defamed go for some lawsuits.
Final Reminder: DEX > CEX
No hate against CZ, Binance or any other exchange. It's just they have to comply with government regulators. CEX aren't de-coupled from TradFi & all their problems. All you need is a wallet for DEX. Your keys - your crypto. It's still getting analyzed by surveillance companies though.
ShapeShift Did A Good Transition
I really admire Erik Voorhees for doing the right thing. Instead of complying with authorities they shut down their business. Then a new phoenix came out of the ashes. I've got really high hopes for THORchain as well.
Spread Truth Before Lies Get Around
Most people get anchored to their 1st impressions. They tend to give more weight to the 1st news they heard. You can help counter spreading of FUD & disinformation by making truth better knows. We've already got sources to prove!
Posted Using LeoFinance Beta