Investing beyond crypto has become a big boys club. When founders looking for money they need to do big pitches to impress big money. What if they could talk to talk to small time investors and get 6 moths to work on their own?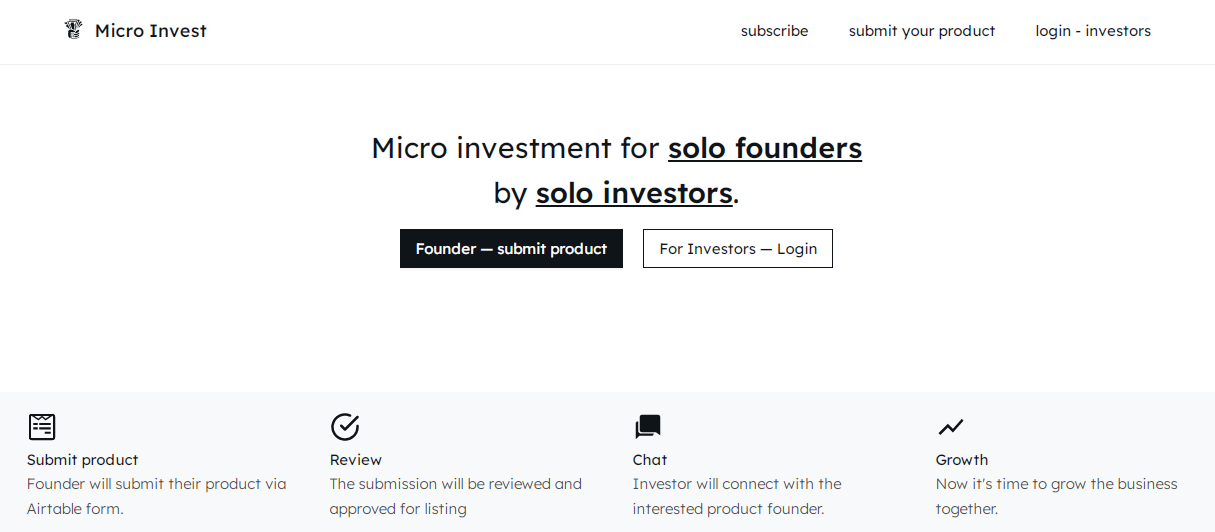 Submissions are free for founders
Investors pay $49 1time platform fee (to avoid spamming)
It's a nifty idea & it all began from a Tweet: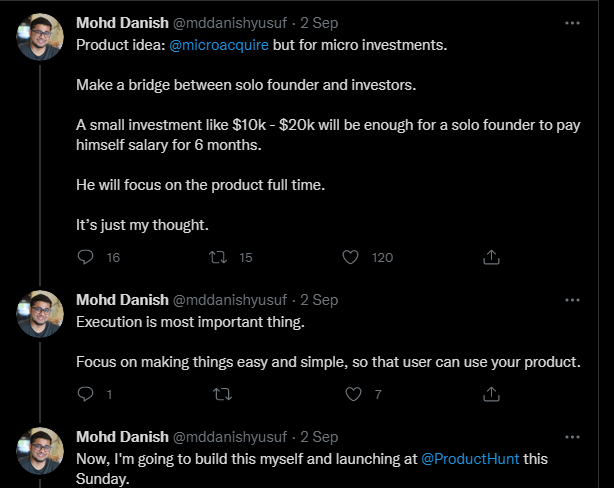 Perfect For Solopreneurs
Micro Invest is all about paying 1 person's living expenses for 6 months
That's enough time for a decent working product
Give peace of mind to the entrepreneur
Funding Devs/Makers living in low cost of living area can be very beneficial
Cool way to find awesome investment opportunities before they become a "Hit"
Posted Using LeoFinance Beta