Crypto startups are super overlooked. We know about these stuff because we're in the know using blockchain everyday. In startup culture there isn't enough attention put into Web 3.0. Yes - there's occasional millions of funding for some NFT/crypto game. But that's not a norm.
Finding some of these companies to work can be a tough job too. But you might just be able to get paid in crypto!
Imagine getting to be a super early bird to some token that's going to transform the world! Imagine being part of something like Polygon, Splinterlands CRO, HBAR or some other right from start!
Many Filters To Select Preference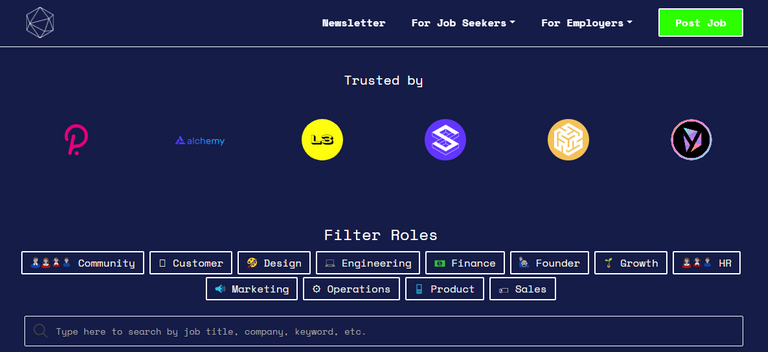 For early stage crypto startup employers: even before this launch, cryptostartupjobs.com has a mailing list of +1200 early stage crypto job seekers prior to any public launch. This number will be anticipated to grow tremendously upon launch day and for years to come. Many features will be added in the following weeks such as employer dashboards to track job post performance and applicant analytics, job seeker profiles, and an automatic weekly matchmaking feature powered by AI.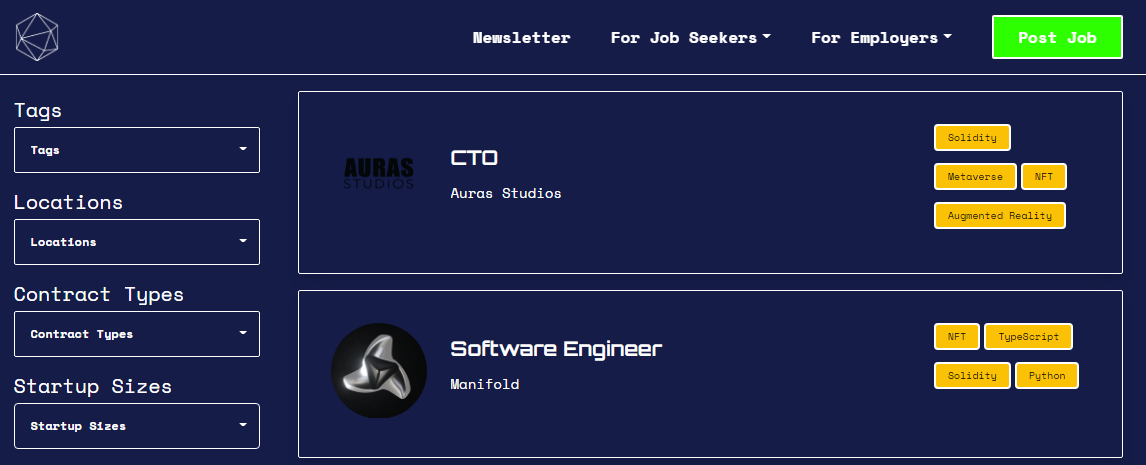 $50/Post For Employers
Could be a cool way to get some attention to Dapp makers reading. Even if you don't get someone to hire... you could still get more eyeballs on your Dapps :)
I'll leave the number crunching to you. If it sounds like a good deal - go for it. We already have tech. What we need is users!
Posted Using LeoFinance Beta