As i have mention before my old sweet laptop Rekt (motherboard issues) and i will probably just repair it for side use. The necessity of a a new laptop is imposed since i do pretty much everything in my laptop instead of my desktop, so i did some market research to find what i need.
First of all i have to specify that I'm looking for a mid range laptop that will cover the basics without any problems (browsing, multitasking, office,) while will be able to cope if i need it in light gaming. I set a price range around 600€ and 750€, the truth is that im quite disappointed with the recent laptop prices, something you could buy for 400-500€ before awhile now you have to spend 600-750€ (fucking covid).
What did i found
The first laptop that caught my attention was Huawei's built MateBook D15 with the Rysen Apu 5 3500U and the integrated AMD Radeon RX Vega 8. With overall good specs and a reasonable gaming score against it's competitors is my number one option for that price (599€ right now in Greece).
Something that i didn't like at all is the miss of "end" and "home" buttons and the irreplaceable ram (soldered on the motherboard).
See a great review here: https://www.notebookcheck.net/Huawei-MateBook-D-15-Laptop-Review-Still-a-good-notebook-with-AMD.456383.0.html
Second comes the Asus Vivobook 15 X512da-bts2020rl , again with the Ryzen 5 3500U and the vega 8, but with slightly bigger HD (512 GB). Overall the same specs with D 15 (D 15 has better ram 2666Hz though instead of 2400Hz of Vivo one) but with different price, the Vivo priced 699€ and with the web offer i can find it at 645€.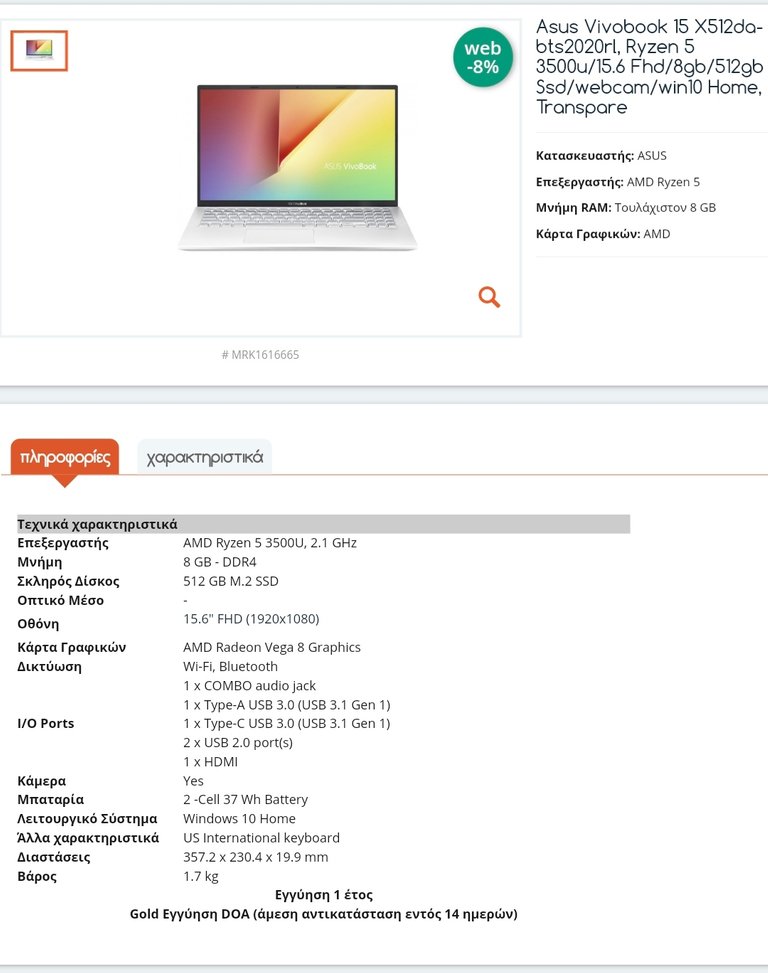 The third and most expensive option is the HP 15-dw2016nv, the difference here is big as the price testifies on its own. A 879€ laptop with 15% discount comes to a handy price of 749€ (maxed my price range)! 16 gb of ram (both the other two choices have 8gb), 256 GB PCIe NVMe M.2 SSD + 1TB HHD 5400rpm, 10th gen i5-1035G1 and the onboard Nvdia GeForce MX130 // 2GB GDDR Memory GPU.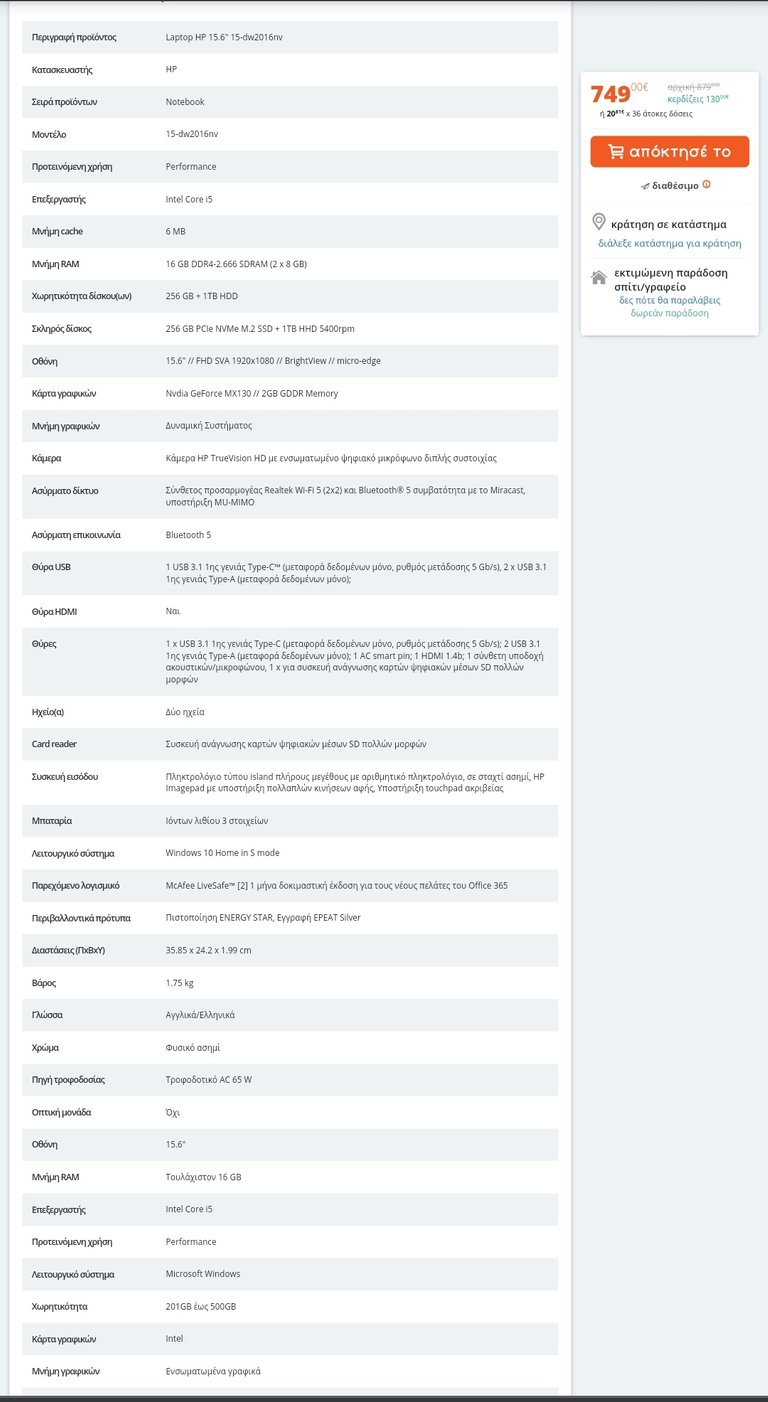 So, those are my options and I'm writing this post i think i choose my next laptop, the HP wins that battle.
Your opinion might be very valuable and change my opinion, either for one of the options already mentioned, or any other within the price range i had set.
Posted Using LeoFinance Beta