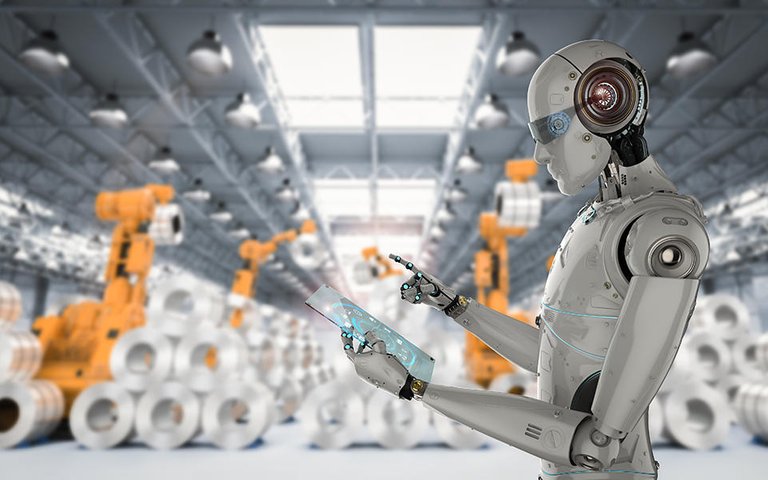 I was glancing through an article about the second largest Trade Union in England called Unite and some of the ideas they have been throwing around. Trade Unions in my opinion are dangerous for employees and employers as they have fixed agendas that they think is relevant in order to maintain support. Little do they realise they are making matters far worse as they are putting every worker in harms way when Mr Robot makes his appearance. This is coming and has already started.
When I worked for a Blue Chip Company years back in the tobacco industry we had one policy and that was you would not be hired if you belonged to a Trade Union. Some thought that was harsh, but that was the reality and it was something we all believed in. Knowing that I can guarantee you this is still the case today as like minded people hire like minded people and that is a fact.
In this article the new head of Unite was calling for a 4 day week with no change to the workers pay. One has to look deeper as to where the agenda is going and it is sometimes right in front of you. If the pay doesn't change then the Unions don't lose out as they still get their same slice of the pie. The workers are happy as they are basically getting a 20% increase for less productivity and why this is so unrealistic.
Money has to be earned and companies have to be stable in order to continue operating. Changing a work force hours for the same cost, but a company receiving 20% less is somewhat short sighted. If they carry on down this road you can see where this is all going.
Artificial intelligence is only one step away from most jobs that have a Union backing them and one cannot blame employees for going down that route. A robot works 24 hours and is never sick or complains if the work load is too much. In the UK they had the furlough scheme in operation and from what my family told me it is now coming to an end.
People don't realise how lucky they have been as in South Africa you received no financial support unless you include the $20 per month unemployment some type of support. Companies have been stretched and have had to lay off staff in order to survive and in many cases it was not the staff they wanted to let go either. The rules here are slightly different on how you hire and fire or retrench staff. If you retrench and then start hiring again you have to first find a spot for those you let go even if hey weren't the best candidates for that job.
This was the main reason for when I started my own business for not hiring anyone. Sometimes things don't workout and trying to get rid of individuals can take years as they are protected by the labour act. I know this as I had over 120 staff under my care and it was a nightmare on it's own. The staff would have been better off with no protection in my case as firing only happened for theft or absconding.
The more hassle an employee is then the companies are going to look for alternative staffing and if they can do without human interaction then they will.
Posted Using LeoFinance Beta