We have learned a lot about the phenomena like Fortnite Battle Royale, Free Fire and many other games that are developing and revolutionizing the online entertainment market. However, many times we do not know which companies are in charge of this type of entertainment.
And it is that, although it is true that we know companies like Epic Games, in reality these are subsidiaries of a much larger company, which today has grown exponentially knowing how to take advantage of the resources available in the market.
It is then that we have to talk about Tencent, a corporate giant that is responsible for grouping many of these companies within itself; Among these we can count more than 600 subsidiaries that are in charge of topics such as: video games, music, social networks, web portals, payment systems, electronic commerce, smartphones and of course, artificial intelligence.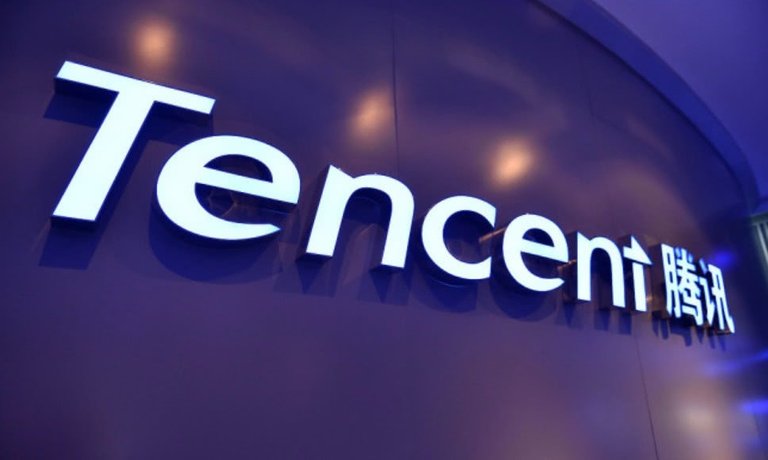 Fuente
This Chinese company is the second largest in the Asian country, and the ninth largest worldwide; having a net worth of more than 510 billion dollars.
Tencent is also one of the main companies, in charge of social networks in the world and the first in China; and the largest video game in the world. However, its flagship application is called WeChat; which translates into something like all the services that we have in the West added in a single application.
This multipurpose application includes messaging services, transfers, electronic purchases, social networks, even divorce appointments. But you can also order a taxi, play online, pay bills. etc.
To get an idea of ​​the amount of money that this company manages to amass, we have the case of the year 2017, in which companies like Blizzard, Nintendo and Sony did not reach the same in profits, since it generated 16 billion dollars ; something like 15% within the entire video game market.
Tencent has achieved this by knowing how to take advantage of the situation of brands such as Ubisoft, which, a few years ago, had to cede 5% of its shares to this Asian giant and which is currently in certain financial straits.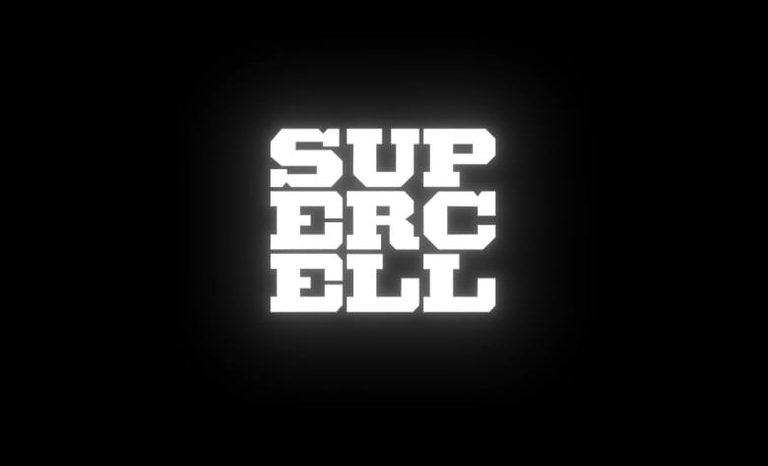 Fuente
This company, which has specialized in acquiring shares in video game companies, such as; Supercell, who develops the famous Clash of Clans, and Riot Games. In addition, they have shares in others such as the aforementioned Ubisoft, Miniclip, Activision, Blizzard, King, Garena, Bluehole, Grinding Gear Games and obviously own more than 40% of Epic Games.
They have been able to create a pattern in their video games, in which we can see that they use quite bright colors, the modality is always online; and they do not have complicated plots, except for League of Legends that does have a story mode. In fact, these games can even be played by children, but this does not mean that they are silly, since most of the public also happen to be adults.
In addition to all this, the requirements on the devices are relatively low; and for this reason they can be played in almost any of them. They also do not have any kind of racial issue, and for this reason there is no discrimination of age, gender or nationality. In fact, most of these games are based on cooperation, be it requesting lives in Candy Crush or playing online with your companions to defeat other clans.
However, the business model is a bit different than how we are used to, since the games are downloaded for free; but the company's earnings are obtained through integrated purchases, either to obtain diamonds in the Clash of Clans or to obtain new outfits in Fortnite, to name a few.
This means that people can literally spend hours playing with their friends and thus creating a kind of online community where they can interact with other people. Since another of the patterns is that this company rewards you for the loyalty you have to its games and the hours you spend using them. Either giving diamond chests or season passes, etc.
But if there is something curious that should be noted, it is that this company does not invest in a specific market for video game consoles, such as Nintendo, Xbox or PlayStation, since these are not considered profitable, as mobile devices and computers are; which have multiple functions.
The history of this technological giant goes back to 1998 when two young men named Ma Huateng and Zhang Zhidong launched a social network called QQ, however, it died shortly after. Fortunately three years later a South African company called Naspers acquires 46% of the shares of this and saves it from bankruptcy.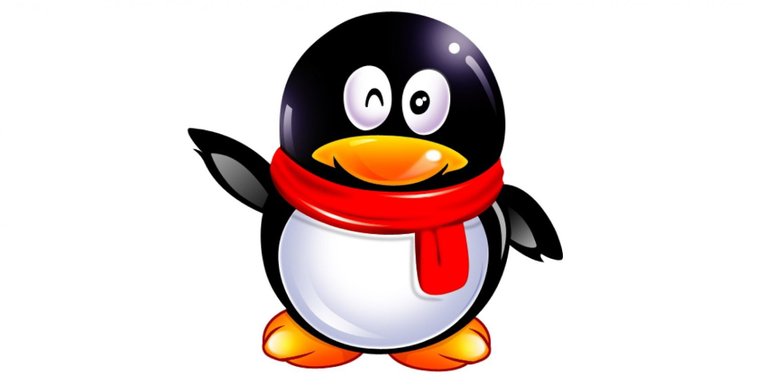 Fuente
After starting to be listed on the Hong Kong stock exchange, they begin to absorb companies such as those mentioned above, so that after 16 years of being founded, they obtain a value of more than 60,000% of their initial value.
In addition to this, they developed the softwares that we know as WeChat, and WeBank, which is something innovative, since it is the first online bank for the People's Republic of China. Being part of the Tesla company, he is now a shareholder of more than 600 companies and holds a little more than 5000 patents. This translates to growth four times that of Apple.
And is that Naspers, he was not going to risk simply saving a company that was in bankruptcy at random, this was done because the same executives understood the Chinese business model and decided to invest in a company from that country.
This is based on the fact that the investment model in China is centralized and does not allow competition of any kind, since it is based on a communist system; for this reason, it is the government and never the individuals who make the decisions. In this case, Tencent has known how to position itself within the Chinese government and for this reason it cannot have any opponent unless the top executives of said government so decide.
In this case, Tencent plays the role of one of the government's favorite companies, and for this reason it is prohibited for anyone to compete against it, since, if they try to ask the Chinese government for permission, it can simply decline the same without giving many explanations; even foreign companies that want to carry out their functions within this territory are prohibited.
Recall that there are a large number of international services that are banned in it, such is the case, Google, Netflix, Facebook, among others, that is why Tencent has the infrastructure to replace these platforms with those of the company. Chinese region. Incredibly, some of the others that are prohibited in the territory of China we have Discord, Spotify and Reddit, which is ironic because in these companies the Tencent group has shares.
However, there are companies that can market within the country, such as: Amazon, which, if it allows you to operate within the nation, but only with foreign products, since the person in charge of internal purchases is WeChat.
One of the advantages that Tencent presents within the People's Republic of China is that, if someone wants to broadcast a video, publicize a song or any other intellectual property, they should go to this company, since it is mainly in charge of the monopoly of this item.
There are many people who are against what is happening in the China region and especially with this company, some detractors allege that, in the absence of some kind of competition, then firms like Tencent are not forced to improve. This is like being in a sports team and not having opponents, and for this reason players are not forced to train and cannot measure their abilities to determine who is better, offering a low quality service.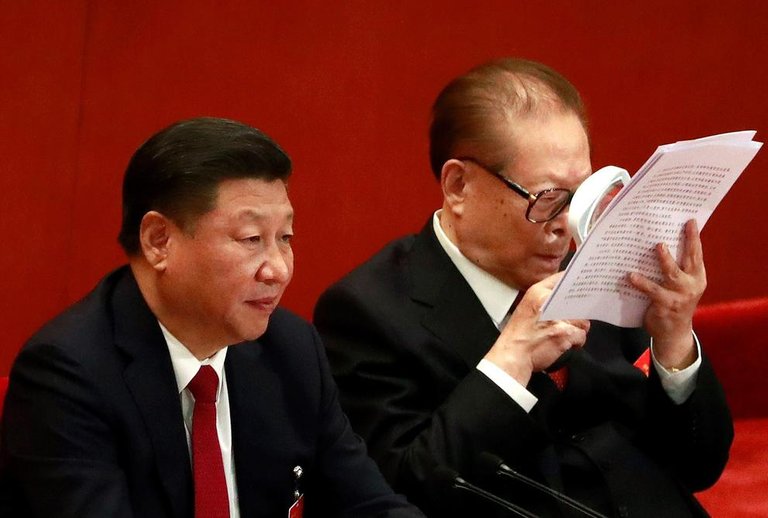 Fuente
Unfortunately, being in the territory of China, and for serving the communist government, then courier companies such as those that offer their services with Tencent are somewhat censored in their comments and have strict laws regarding certain topics to be dealt with in them. when being sent between people; this is taken as an attack against freedom of expression by many.
This platform has an artificial intelligence that is responsible for censoring certain content that is considered sensitive within the nation, they range from nudity to time travel; All this is due to the fact that it is considered a potential danger against the interests of the political system.
Unfortunately for the company, some of its applications are banned in some countries, such is the case of WeChat in Australia; This is because in 2016 Amnesty International made an evaluation of the privacy that different technology companies provide their users, and Tencent obtained 0 points out of 100, and was classified as the worst company to protect customer data.
It is for this reason that many people have developed a rejection that this company continues to grow, since being part of a data leak of all users who acquire their games and other applications through their network, this data can be filtered to the government of China, which include, credit card details, common travel routes and many other content shared through the network.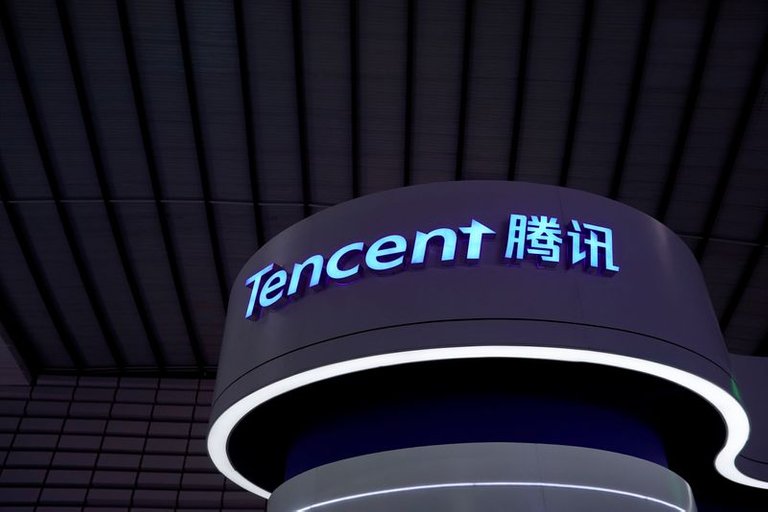 Fuente
However, despite all of them there are possible disadvantages, there is no doubt that Tencent represents one of the largest entertainment companies in the world and that they have managed to break through among other companies over the years, either by acquiring some others that are in difficult situations or developing software that casual gamers fall in love with to spend long hours in front of the screens of their devices.

Posted Using LeoFinance Beta