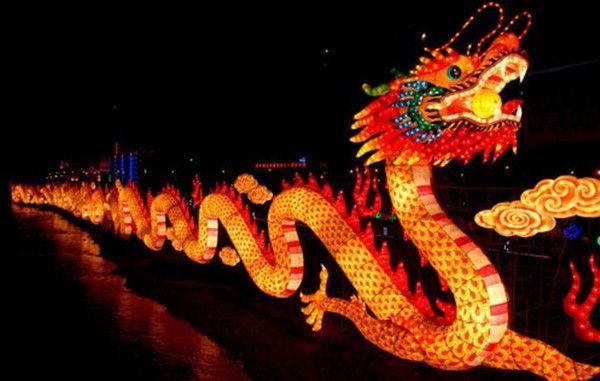 Last Friday, April 16, the National Statistical Office or better known as the (ONE) made its report public and what some analysts predicted was a fact since its first inter-annual quarter resulted in 18% in terms of growth of the gross domestic product (GDP) the Asian giant continues to surprise and be news.
If we remember a little last year it was the only country to deliver green numbers to its economy while the rest of the world was diving in the best style of the Titanic.
It is the highest growth recorded for three decades in that country.
And apparently the news does not stop there since the Asian giant expects to have an annual growth of 6% and as if that were not enough the international monetary fund (IMF) predicts that the Asian colossus will grow slightly more than 8% its gross domestic product (GDP) this in itself is nothing more than conclusive evidence that the second economy in the world moves at the speed of a great locomotive and has no intention of stopping.
What perhaps we think could have happened does not fit in the next 20 years.
Now it is expected to happen in less than a decade and if it does not become the first world economy like all this it is to admire the unwavering determination which they have maintained in the last 30 years and their systematic plan to take control, There are already few sectors with the great social impact where The Colossus does not have its noses stuck, so to speak.
Chinese product synonymous with low quality?
Already that time Where to buy a Chinese product was synonymous with low quality has passed. Little by little they were perfecting not only the way to do it in large quantities and at low cost but also to make their products with greater resistance and quality point and all this is because little by little they were acquiring German knowledge and technologies which allowed them not only learn excellent durability techniques if not also provide premium finishes.
How could it grow so much?
As we have already talked about, if it has not been growing for 30 years, only that in this last decade the growth has been parabolic in the best style of bitcoin in 2021 and unlike this cryptocurrency it is very possible that China does not have a correction. And it is that the current pandemic gave an additional boost to its economy since although they remember for some years and it has not practically become the world's factory. And if you do not believe me, you can check around you, it is very possible that you will find a good percentage of products which they use that have the Made In China label, I bet you already looked around and realized what is true. Returning to the theme Who has known how to take advantage of each of the needs and has turned them in their favor.
Where is China aiming now?
If at present little is known or is news, the demand for energy storage is increasing and this Asian giant is already getting ahead of itself to such an extent that if you want to create a company for energy storage in batteries you must move China you will find everything you need to do so reality. That being said, who is wanting large corporations both within and beyond their geographic boundaries. In itself it is a great supplier of batteries for the giant Tesla as well, the future looks promising and they do not want to be left out at all.
NOT EVERYTHING IS PINK!
I cannot finish this article without making clear some not very positive aspects or rather a practice that China continues to use to this day.
In this little or no sciatic before a freedom stops to be able to express your thoughts or some type of ideology, almost everything is governed by what the Communist Party dictates or does, which is responsible for extending the tentacles to almost all areas that now reaches China and although it is very difficult to verify Sometimes what is with the naked eye does not need glasses. It is almost impossible for a country and an economy in particular to have so much growth without the help of a great economic actor, in this case the state.
The state has so much power that it is possible to silence very influential personalities not only within China but outside of it by repressing their thoughts or by way of expressing and if you do not believe it, just look a little and see the price that tycoons have had to pay the likes of Re Zhinqiang.
And it is only the tip of the iceber of the irregularity that this country seems normal every day.
Nor do I agree with the surveillance system which has already been acquired by more than 122 countries on the globe. In my own opinion, it is completely invasive and with all the characteristics of a dictatorial country. Perhaps the most important detail is the fact that it is marketed as a necessity for the stability of a state, Look for your dear reader because this is so attractive for that 122 countries that have already acquired this surveillance system and believe me that there are still many more to come. acquire it.
The future is uncertain.
Historically, when changing command or hegemony disruptively breaks the form or manner of how it was lived previously, point So each of these changes will have to be closely followed, which will surely be drastic in a good way or in a bad way, depending on the perception of each person.
Leave your opinion in the comments so we can share some points of view that are not reflected here, if you want to leave an upvote, hit those 5 and thanks for the gesture!

Posted Using LeoFinance Beta