It is interesting to see how significant change emerges in many aspects currently clear with its exceptions such as the educational system which has been with the same perfect and well-designed model for more than 150 years to create good and docile workers.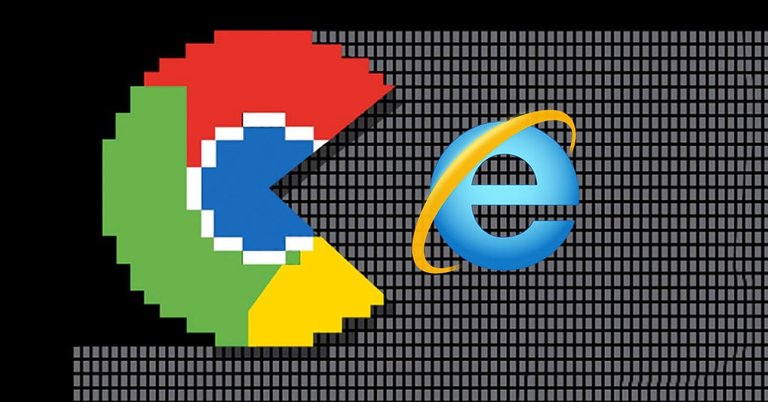 Source
curtailing the possibility and probability of training and creating new leaders.
Returning to the subject, one of the recent changes is that Microsoft will withdraw its browser "Internet Explorer" and although it remembers this was one of the pioneers in the birth of the internet, perhaps if you are contemporary you will remember what I am talking about. the countdown for the Internet Explorer browser will be June 15, 2022
This browser was eventually displaced by its competitors such as Google Chrome, and the also known Apple Safari. Google Chrome indisputably dominates the market, taking 65%
Microsoft has reported that it will withdraw this browser from the market due to the little relevance it is generating, and it is that many users have complained about its slowness, but this does not mean that Microsoft will leave its piece of the cake very contrary to that it will replace its old browser for Microsoft Edge a much more current And although it has not achieved a great acceptance as I intend to compete with the leading browsers of the moment. It is incredible how this pioneer company in the internet gave up so much space. in which it currently only has a participation close to 4%
It is paradoxical to see this type of situation if we think a little a few years ago, we all need and dispense with this browser, today and thanks to competition and variety, we can have a wider range of possibilities to choose from.
the reactions have not been made wait in the networks, mostly in the social network Twitter where its users have not stopped uploading memes referring to the departure of this browser.
The world is changing by leaps and bounds, and faster than we think, they are discontinuing or disappearing, those pioneering tools, which caused a sensation and a sensation in many of us.

Posted Using LeoFinance Beta