They tell you to never go full APE
What do we do the majority of the time? We are told not to do something? That's right you rebel.
That's what I did here, sure it might not be a ton for some of you.
Look simple I am talking about Marky's Project/Game on Hive he has been giving out hints here and there for the past two weeks and today minutes ago he released the Ape Mining Clube intro, being in the mancave sure is profitable.
Anyways, I came here to tell you even though the very last thing that was said, and or advised was this...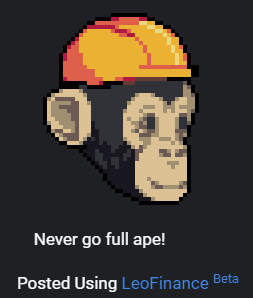 Since the person behind is a big part of Hive, I'd say its a hit! So my journey started when I started buying up STEMM again since it was a tribe/token by Marky. I had a feeling they would be a good asset value. So I purchased and purchased. I am currently sitting at 500 STEMM I bought 95% of them at price range 20 Hive, now they are at 30 Hive each.

Having these miners, earns me STEM.
ohh look also, STEMM is one of the best miners on hive,.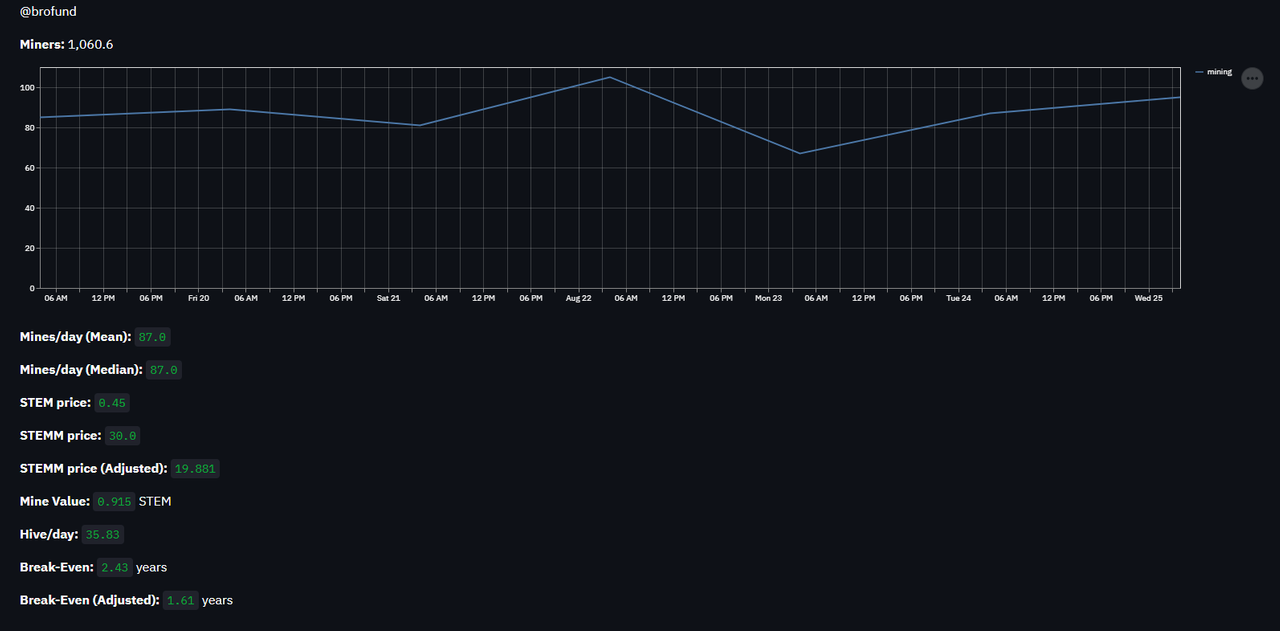 So I went ahead and purchased 1000 APE and yes I did APE in, within minutes. Its a 99% Safe bet.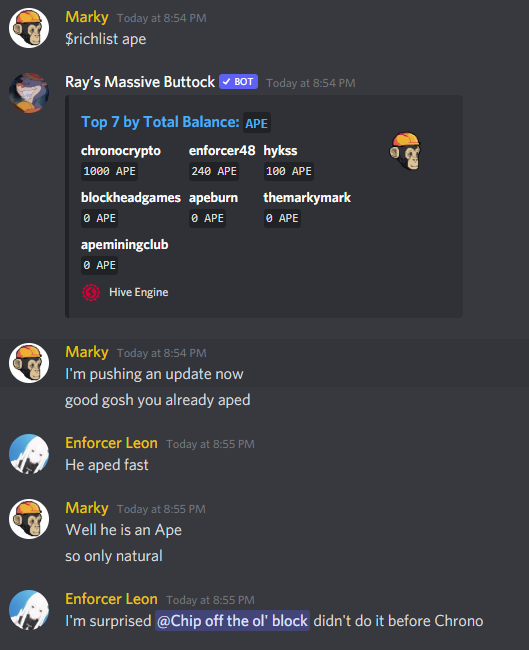 ---
One thing I am going to really enjoy is the game itself, sure the making money aspect of it is there. But I love mining I enjoy it so much that It's part of my project so when I see this Image.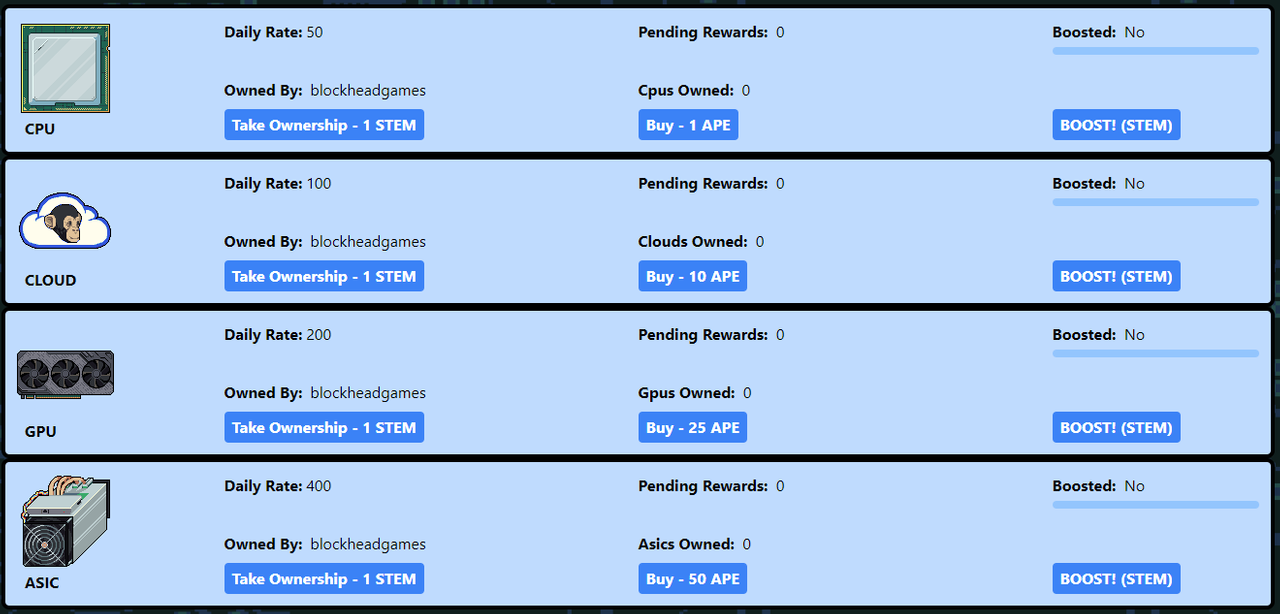 You know I am going to be all in, dude its a mining game on hive where you can actually mine.
Nice, Hive is turning out to be a sweet spot to really park your $$.
---
Now the reason I picked up a nice chunk of STEMM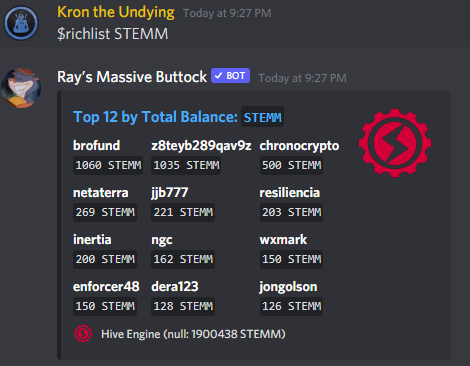 Is to have a nice chunk of it of course.
But this made me giggle.

Posted Using LeoFinance Beta
---
---