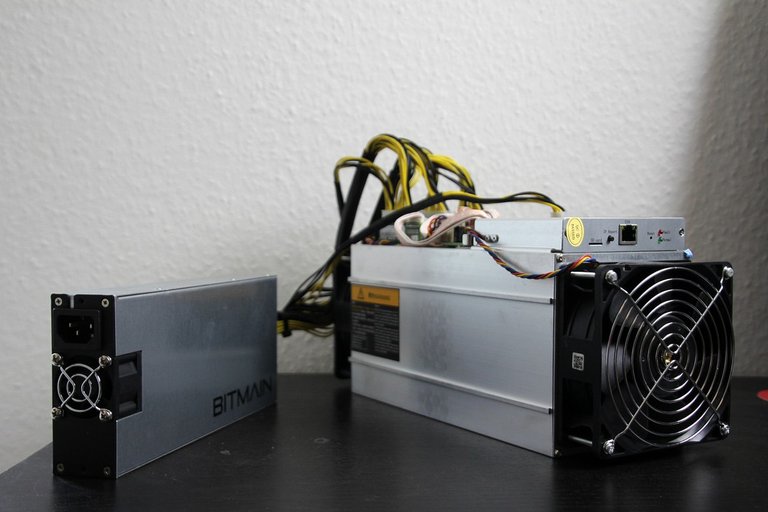 Source
Saludos a todos mis apreciados y queridos lectores de esta comunidad, siguiendo con mis publicaciones el día de hoy les estaré compartiendo como es que en Venezuela es muy rentable poder minar BitCoin (BTC), esto es debido a que en Venezuela el servicio eléctrico es muy económico o simplemente no se paga, siendo este recurso uno de los más costosos para poder minar BTC.
Greetings to all my dear readers of this community, following with my publications today I will be sharing with you how in Venezuela is very profitable to mine BitCoin (BTC), this is because in Venezuela the electricity service is very cheap or simply not paid, being this resource one of the most expensive to mine BTC.
---
En Venezuela la crisis económica que afecta a millones de personas está generando que algunos servicios básicos como el agua, la electricidad, entre otros no se paguen o simplemente su costo es muy bajo, esto es una oportunidad que están aprovechando las empresas que se encargan de minar criptomonedas en especial el BTC, pues uno de los recursos más importantes para este proceso de minar es la electricidad y por ende debe ser uno de los más costosos por la alta demanda que se requiere para poder minar, como esto no sucede en Venezuela las empresas aprovechan esta oportunidad y están minando criptomonedas con un recurso a costo cero.
In Venezuela the economic crisis that affects millions of people is generating that some basic services such as water, electricity, among others are not paid or simply its cost is very low, this is an opportunity that companies that are responsible for mining cryptocurrencies especially BTC are taking advantage of, since one of the most important resources for this mining process is electricity and therefore it must be one of the most expensive due to the high demand required to be able to mine, as this does not happen in Venezuela companies are taking advantage of this opportunity and are mining cryptocurrencies with a resource at zero cost.
---
En varios edificios de la ciudad capital que son utilizados como centros de minería de BTC y otras criptomonedas el ruido de las maquinas que llevan a cabo este proceso es ensordecedor, pues cada vez son más los equipos que entran en este proceso de minar ya que como comente líneas arriba uno de los principales recursos que se requieren como lo es la electricidad es muy barato o simplemente no se paga, haciendo que este proceso de minar sea muy rentable para las empresas que se dedican a este negocio. Equipos que son del tamaño de una caja de zapatos y que tienen un valor aproximado de 400 dólares, colocan a minar a 80 computadoras.
In several buildings in the capital city that are used as mining centers for BTC and other cryptocurrencies the noise of the machines that carry out this process is deafening, as more and more equipment is entering this mining process since as I commented above one of the main resources required such as electricity is very cheap or simply not paid, making this mining process very profitable for companies engaged in this business. Equipment that is the size of a shoebox and has an approximate value of $400, can put 80 computers to mine.
---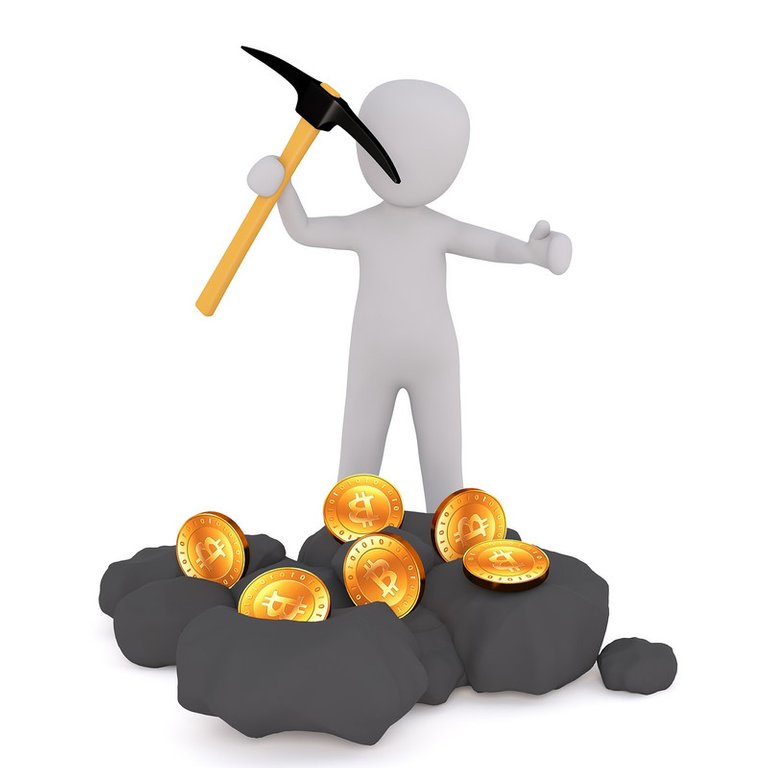 Source
---
Estas 80 computadoras trabajando a tiempo completo pueden llegar a generan cada una cerca de 125 dólares, para este proceso uno de los costos más relevantes debe ser la energía eléctrica pues estos equipos demandan de mucha energía, tanto así que se requiere de ventiladores o enfriadores que puedan refrescar las habitaciones dónde esta maquinas operan, ya que las altas temperaturas que se generan son insoportables. Según Theodoro Toukoumidis dueño de empresas que se encargan de colocar granjas de minar criptomonedas aseguro que el costo del uso de la energía eléctrica en Venezuela ronda los 10 dólares mensuales, un monto verdaderamente irrisorio comparado con los 125 dólares que produce cada máquina al mes.
These 80 computers working full time can generate about 125 dollars each, for this process one of the most relevant costs must be the electric energy because these equipments demand a lot of energy, so much so that fans or coolers are required to cool the rooms where these machines operate, since the high temperatures generated are unbearable. According to Theodoro Toukoumidis, owner of companies that are responsible for placing cryptocurrency mining farms, he assured that the cost of electricity use in Venezuela is around 10 dollars per month, a truly derisory amount compared to the 125 dollars that each machine produces per month.
---
Partiendo de todo lo anteriormente descrito, minar criptomonedas en Venezuela es un verdadero negocio, pues las ganancias son más fructíferas debido a que uno de los recursos más importantes en este proceso de minar es muy económico y que comparado con lo que deben pagar estas empresas que minan criptomonedas en otros países es un regalo de energía que se les está haciendo para que los dueños de estas empresas sigan enriqueciéndose a cuesta de un país que está en uno de sus peores momentos económicos y sociales.
Based on everything described above, mining cryptocurrencies in Venezuela is a real business, since the profits are more fruitful because one of the most important resources in this mining process is very cheap and compared to what these companies that mine cryptocurrencies in other countries must pay, it is a gift of energy that is being given to the owners of these companies to continue enriching themselves at the expense of a country that is in one of its worst economic and social moments.
---
Referencia Consultada / Reference Consulted

Artículo elaborado por: / Article prepared by: