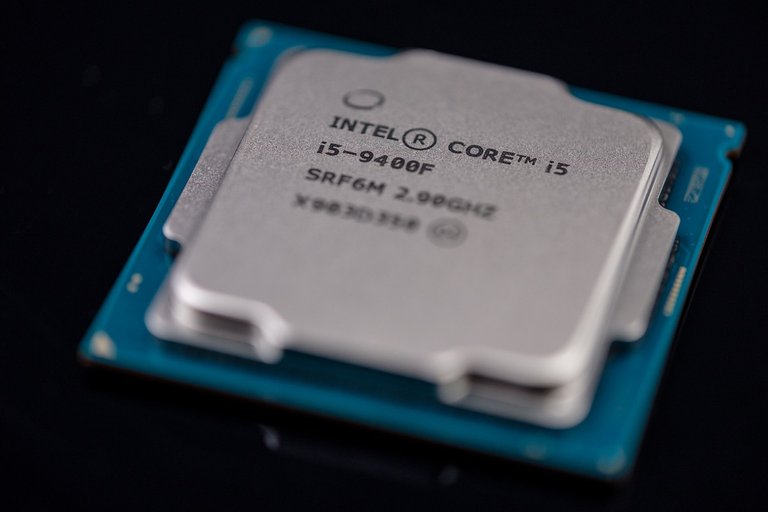 Source
Saludos a todos mis queridos y apreciados lectores de esta valiosa comunidad, siguiendo con mis publicaciones el día de hoy compartiré con todos ustedes una información muy relevante para el mercado de las criptomonedas y es que INTEL ha decido invertir en las criptomonedas a través de Coinbase, sin duda alguna esta decisión de inter tendrá una repercusión positiva en el mercado.
Greetings to all my dear and appreciated readers of this valuable community, following with my publications today I will share with you all a very relevant information for the cryptocurrency market and that is that INTEL has decided to invest in cryptocurrencies through Coinbase, no doubt this decision of inter will have a positive impact on the market.
---
Una de las principales compañías creadoras de procesadores X86 como lo es INTEL adquirió cerca de u$s800.000 en acciones del Exchange Coinbase (COIN), esta información esta soportada según el informe que fue presentado ante la Comisión de Bolsa y Valores de los Estados Unidos, sin embargo esta no sería la primera vez que esta empresa tiene un acercamiento de este tipo en el mercado de las criptomonedas
One of the main companies creating X86 processors such as INTEL acquired about u$s800,000 in shares of the Exchange Coinbase (COIN), this information is supported according to the report that was filed with the Securities and Exchange Commission of the United States, however this would not be the first time that this company has an approach of this type in the cryptocurrency market.
---
La información financiera requerida en el segundo trimestre por INTEL, arrojo que esta importante empresa tecnológica tenía 3.014 acciones COIN, por lo cual INTEL se vio obligada a tener que revelar su participación a la Bolsa y Valores de los Estados Unidos, ya que posee más 100 millones de dólares en inversiones que son cotizadas en la bolsa, toda esta información fue publicada en un artículo por Barron's. Esta participación de uno de los gigantes tecnológicos en la elaboración de procesadores para ordenadores sin duda alguna fortalecerá el mercado cripto, ya que su reputación es muy alta.
The financial information required in the second quarter by INTEL, showed that this important technology company had 3,014 COIN shares, so INTEL was forced to have to disclose its participation to the U.S. Securities and Exchange, since it has more than 100 million dollars in investments that are listed on the stock exchange, all this information was published in an article by Barron's. This participation of one of the technological giants in the development of computer processors will undoubtedly strengthen the crypto market, as its reputation is very high.
---
Source
---
Esta importante inversión que INTEL ha realizado se puede catalogar como la primera gran inversión que realiza en una empresa de criptomonedas como lo es Coinbase, de igual forma INTEL ha estado interesado en BitCoin y otras criptomonedas desde hace mucho tiempo pero no había querido dar el paso final para adentrarse a este mundo de las criptomonedas que de seguro le generara a esta empresa fabricadores de procesadores una gran ganancia en mediano plazo.
This important investment that INTEL has made can be catalogued as the first major investment made in a cryptocurrency company such as Coinbase, likewise INTEL has been interested in BitCoin and other cryptocurrencies for a long time but had not wanted to take the final step to enter this world of cryptocurrencies that will surely generate a great profit in the medium term for this processor manufacturing company
---
La muestra de que INTEL siempre estuvo interesada en participar del mercado de las criptomonedas se puede observar en una publicación realizada en su sitio web oficial, donde describe la tecnología subyacente que admite BitCoin, del mismo modo en el año 2017 INTEL se alió con Ledger con el objetivo de desarrollar una nueva solución para poder almacenar criptomonedas de una forma más segura, además en el año 2018 esta importante empresa recibió una patente para un procesador que permite la minería de BitCoin. Asi que mis apreciados lectores INTEL dio el paso final y se adentró en mundo de las criptomonedas y de seguro esta decisión beneficiara no solo a la empresa sino a todo el mercado.
The proof that INTEL has always been interested in participating in the cryptocurrency market can be seen in a publication on its official website, where it describes the underlying technology that supports BitCoin, likewise in 2017 INTEL teamed up with Ledger in order to develop a new solution to store cryptocurrencies in a more secure way, also in 2018 this important company received a patent for a processor that allows BitCoin mining. So my dear readers INTEL took the final step and entered the world of cryptocurrencies and for sure this decision will benefit not only the company but the entire market.
---
Referencia Consultada / Reference Consulted