Hello everybody on LeoFinance. My name is Brandon. I'm currently working at a law firm in Louisville, Kentucky. I have a Bachelor's of Science in Marine Science and had previously wanted to pursue a career in Marine/Ocean Engineering; however, pursuing law seems to be calling to me more and more every day. I'm also a huge Star Wars fan and a huge MMA fan.
I used to be quite active on Steemit years ago then left it for a while to focus on school and work. I hopped back on, quickly caught up on what happened and promptly moved to Hive... where I found LeoFinance. With that being said, I'll probably be posting science related articles like I did about plastic in the ocean, a mesozoic cephalopod, and a tongue eating isopod.
Undergraduate Research:
I focused the majority of my undergraduate research on fiddler crabs in coastal salt marshes. The three species of fiddler crabs I studied are Uca pugnax, Uca minax, and Uca pugilator... or by their common names: the Atlantic Mud fiddler, Red-jointed fiddler, and Atlantic Sand fiddler, respectively. If you would like to learn more about these little guys feel free to ask away and I'll be happy to answer. (These guys make great sheepshead bait if any of you fish, just make sure you don't throw dead ones out as you won't get a single hit).
I briefly did some physical oceanography research during my senior year of undergrad. I focused on determining how near-shore dredging affects the physical properties of the water, the water chemistry, and the flora and fauna that called the ecosystems home. This was purely focused on the Singleton Swash.
I've posted two pictures of fiddler crabs here that I took while doing fieldwork. Can any of you guess which one is the male and which is the female? Can you guess which species it is?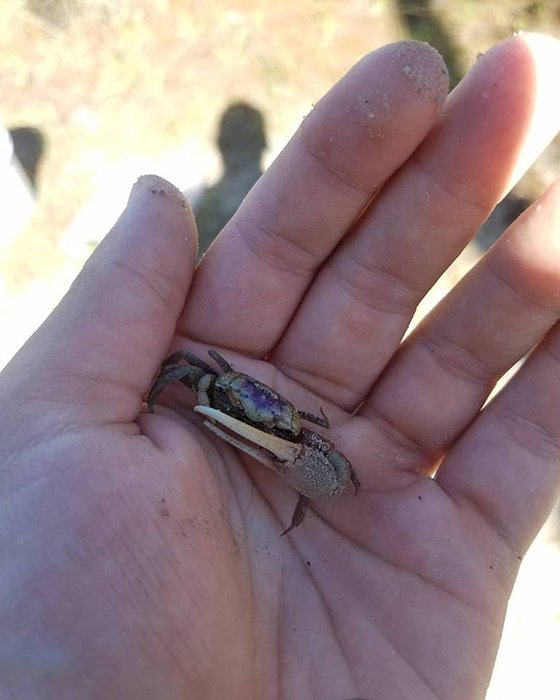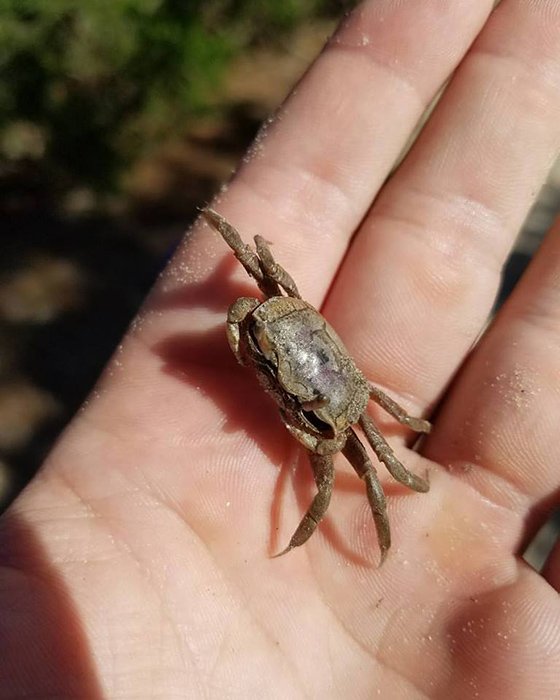 Posted Using LeoFinance Beta