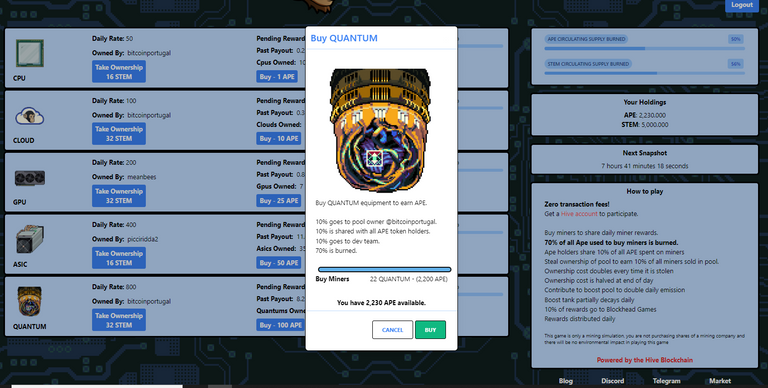 Watching my APE collection go to 2000 is boring. Time to start from zero again!
Just collecting more APE buy burning all my APE?
Also stole a quantum for a cheap 32 STEM.
Well I have no idea where this project is going, but why not..

I basically collected 2000 APE from my miners. The price action is shit, but as the supply goes down hopefully price goes up? Not a guarantee at all. At the end of the day a token is useless until it has a use?
It's a project that is supposed to last a few years anyways so why not.
Anyways I stole and then bought a bunch of Quantum miners. Did I do that right? I donno.. I'm scratching my head like an ape.
Let's see the div's flow.
Posted Using LeoFinance Beta