If you own any PRE token, or if are a Presearch user, you will have noticed a recent price spike with the token rising 400% in the last month.
Especially in the last week, the token almost doubled his value, growing from 0.028$ to the actual 0.047$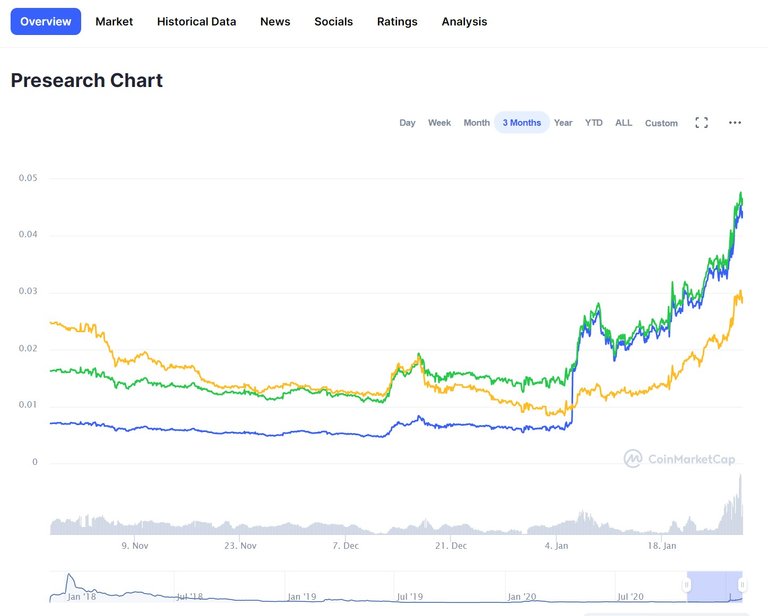 I always thought of Presearch as a sleeping giant. While the price was always stable in the last 2 years, or slowly decreasing, the project was developing with a series of releases and updates: the last news is from yesterday and looks extremely promising.
The new Presearch engine is now live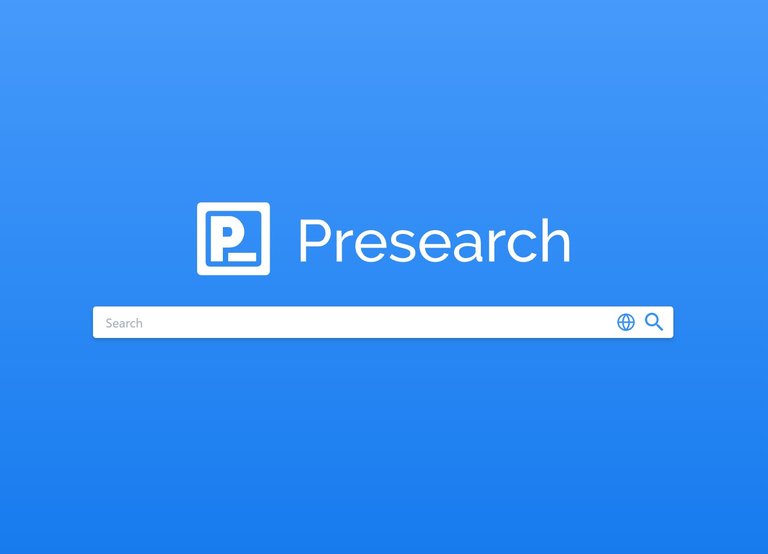 Presearch users, which are rewarded with 0.25 PRE for evert search they make on the web, can now choose to use Presearch native node engine accessing directly here
Users can also set the engine on their accounts as a default engine for their Preasearch account.
The new search interface is provided by the new node platform, with the firsts nodes run centrally by Presearch and side nodes run in beta by indipendent users.
The new engine is privacy focused and prevent any node form accessing informations on accesses, reasearches, IP adresses and other details. The engine also gains from a development in researching new contents and a brand new UX. Last but not least, results are predicted to be more fast and accurate.
You'll find more information about the new engine release here
So... what's next?
The release of the engine is one many phases of the expansion of the project. If you have followed Presearch in the last 2 years you'll know the team is doing basically no marketing to gain new users.
This is now going to change, setting the goal of 10 million users by the end of 2021.
I'm sure we will hear for sure form Presearch: a Youtube campaign will go live, as well as Quora ads, promotions at KuCoin and much more.
If you want a deeper look at Presearch features I suggest you to visit this page
---
Support my blog!
Here's the super-trusted earners I support. Please consider using my referral if want to give them a try
Cake DeFi Passive income, staking made easy.
Cointiply - Best Earner - Earn Bitcoins by doing offers, watching ads and PTC ads
BetFury - Crypto casino with Faucet: Top Earner! Claim -> Play -> Stake -> Earn
PipeFlare - Best Faucet.Pays immediately to your wallet
Presearch Earn tokens for surfing the web!
Posted Using LeoFinance Beta