---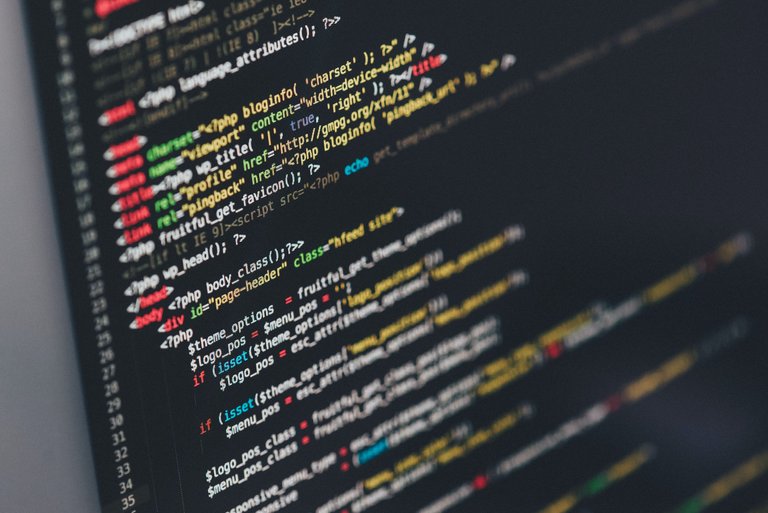 Photo by Ilya Pavlov from unsplash
---
If you're a hive user, whether old or new you've probably heard or seen the word web 3.0 when referring to hive. Majority of the time I see it on Twitter or other traditional (Web 2.0) social platforms. I knew traditional media platforms were called web 2.0, and decentralized platforms like hive were called web 3.0 but recently I found out that there's more to web 3.0 than just decentralization. So in this post I'll be doing my best to explain web 3.0 such that it's easy to understand.

The Beginning (Web 1.0)
Before I can explain web 3.0 I have to start from the beginning, so it would be easier to understand.
Web 1.0 is the first generation of the world wide web. Web 1.0 was also called read-only web, this is because it consisted of only static pages of information. You simply log on, learn what you want, and log off. There was little to no interaction with the web.

The present (Web 2.0)
This was when the web started getting interesting. In web 1.0 we only learnt from the web, but in Web 2.0 we not only learn from the web, the web also learns from us. This gave rise to various social media platforms. By interacting with the web through likes and other methods the web was able to gather information about us so that it served us better. This is why my Twitter feed and your Twitter feed can never be the same. We both consume different types of content, therefore our feed is personalized to suit us. This was a huge step forward, it bettered web 1.0 in almost all aspects, but along with web 2.0 came centralization.
The centralized companies who own these web 2.0 platforms began to sell our information to advertising companies. This is how targeted ads came about.
Other than targeted ads, all the data that Is being collected is stored in only one server. So if it fails, that's a huge problem.
Then there's also the fact that on web 2.0 platforms, the centralized company has the right to censor and remove anyone or anything they do not like.

The Future (Web 3.0)
Now in web 1.0 you are simply a consumer, in web 2.0 you are a user. Sure you can post and delete, and all, but you don't have total control of your account. But in web 3.0 you have full ownership of your content.
Web 3.0 makes use of block chain technology, so it can't be controlled by anybody. As a result your personal data is safe from the hands of centralized companies who sell them.
Content you put on web 3.0 platforms cannot be taken down because these platforms make use of multiple servers (for example hive has various nodes). So even if one server is taken down it wouldn't matter because you can simply change to another and it's there.
Now another major feature of web 3.0 is the fact that it gives people the ability to make changes to the platforms. Web 3.0 platforms make use of something called a Decentralized Autonomous Organization popularly called a DAO.
Usually in organizations when a decision is to be made, those who have a share in the company sit down and make an agreement on the next step that is to be taken. Once the decision is agreed upon, it is implemented. Now a DAO is a smart contract that works in a similar way to this, but instead of shareholders they are tokens (governance tokens). Each token is a vote, and the people with more of the tokens have a greater say in the outcome. This gives the tokens a use case and a price. I'm pretty sure hive makes use of DAO's when we vote for proposals and witnesses.
Probably one of the most liked features of web 3.0 is anonymity. With web 3.0 platforms you can do pretty much anything even make monetary transactions without revealing your identity.

These are the major differences between web 3.0 and its predecessors. But have it in mind that these are still the early days. There's still room for improvements. All of us making use of web 3.0 platforms now are looking at the future of social networks. Soon we'll go mainstream and enjoy the benefits of getting in early.

Posted Using LeoFinance Beta