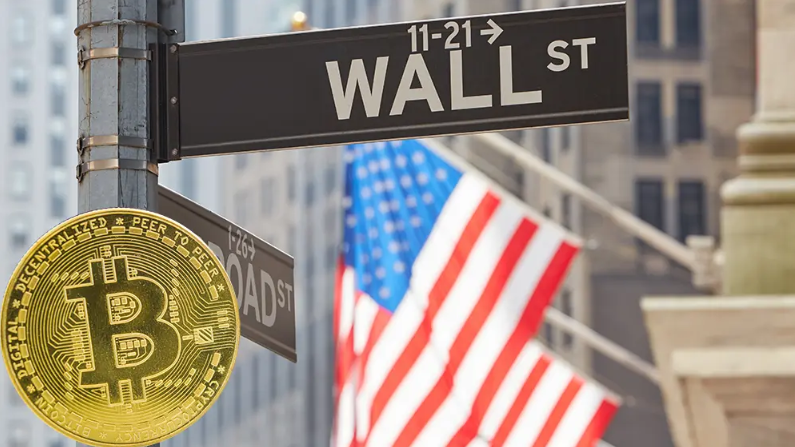 Several banks in the United States express interest in offering custody and other services related to cryptocurrencies. Axos Bank, PNC Bank and Bancorp, among 85 other financial entities, responded to the call opened by the Office of the Comptroller of the Currency (OCC) to obtain impressions about the way in which crypto assets should be introduced in the traditional financial sector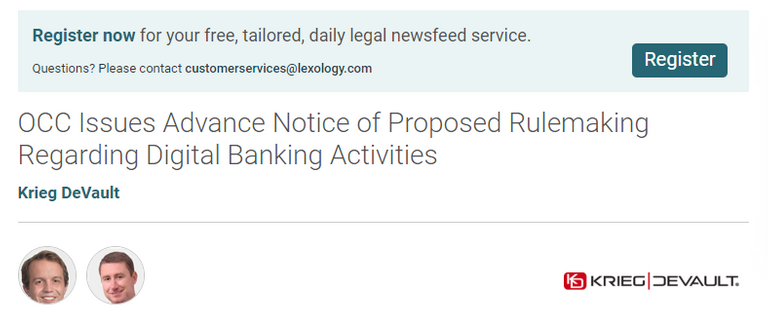 source
The OCC issued an Advance Notice of Proposal for Regulation (ANPR), it is a mechanism used by the regulatory body to obtain comments and opinions from the public, companies and financial institutions. The aim is to study the ecosystem "to provide a regulatory framework that adapts to current technological development."
Regulation, banks and cryptocurrencies
A wide range of financial industry participants agree that banks and savings entities can handle cryptocurrency-related services if it also means that there is adequate regulation. This is made clear by Novi (the Facebook subsidiary renamed Calibra), ConsenSys, Celo, Axos Bank, the American Bankers Association, among others.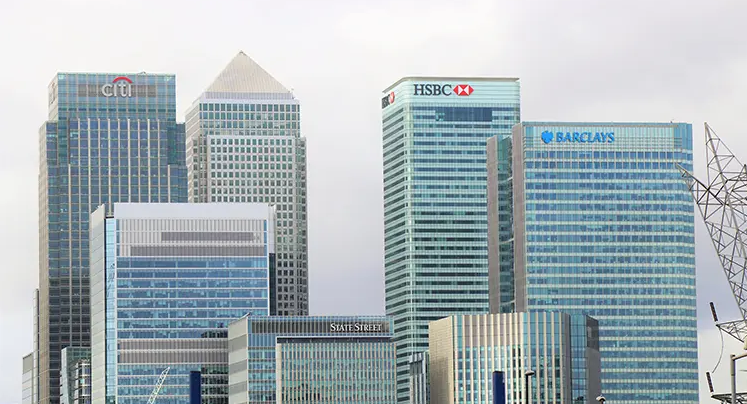 Additionally, Visa's Vice President of Global Regulatory Affairs Ky Tran-Trong made it clear that the company wants its 61 million users to have easy access to cryptocurrencies. "Our goal is to allow our users to make payments from their balance in cryptocurrencies using a Visa debit or prepaid credential anywhere Visa is accepted," he said in his letter.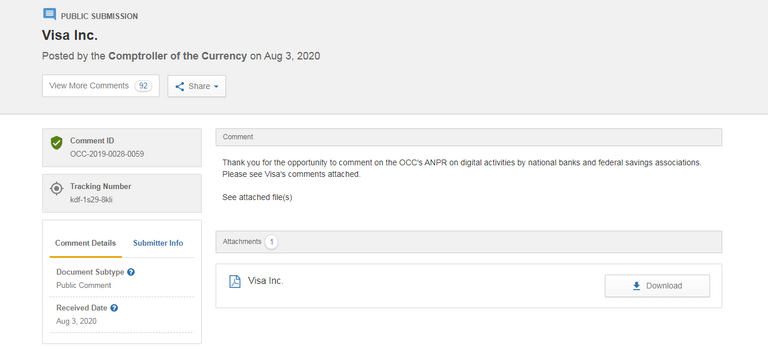 source
On the other hand, Peter Van Valkenburgh, director of the research organization Coin Center, points out in his letter that banks are obliged to protect the privacy of their clients and at the same time report on activities that may violate the law. In their opinion, they can do it effectively with privacy-based cryptocurrencies and other tools.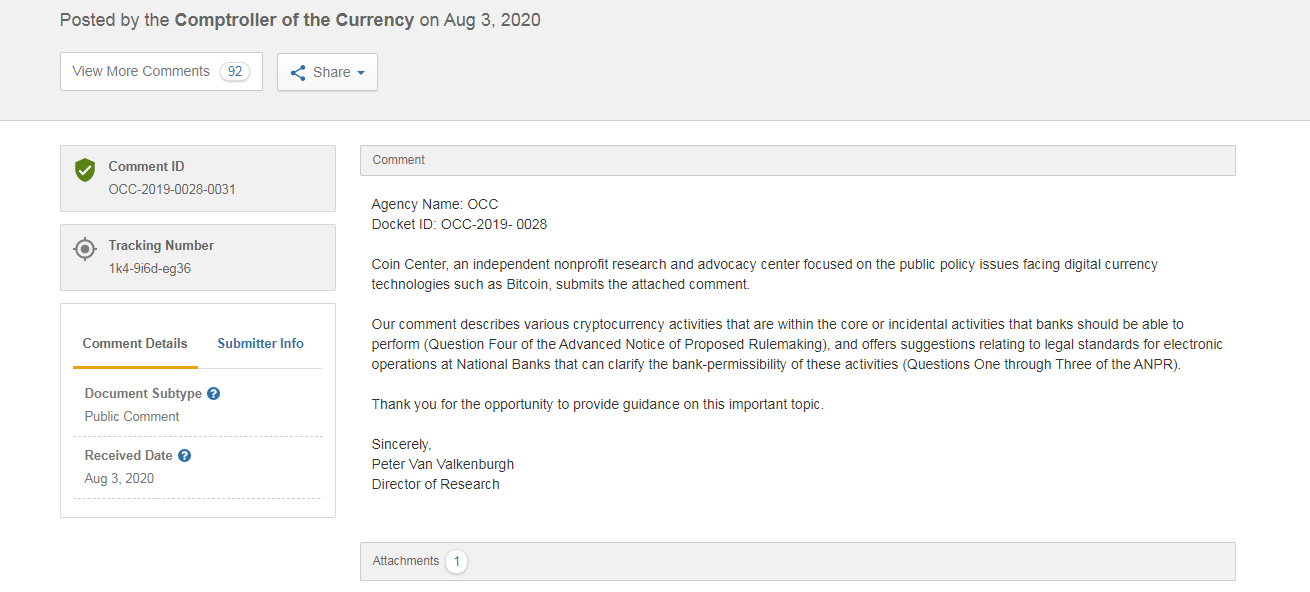 source
As of July 22, the OCC published a letter clarifying that banks can provide cryptocurrency custody services. At that time, the regulator added that these banks must establish "policies, procedures, internal controls and management information systems that govern custody services."
Posted Using LeoFinance