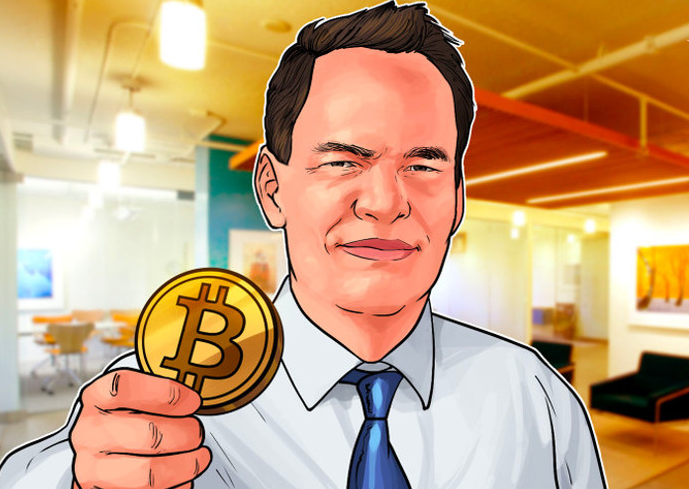 The price of gold surpassed the barrier of USD 1,800 an ounce on Tuesday, a maximum that has not been seen since September 2011. The notorious boom in the price of gold is attributed to a prolonged prospect of more aid and stimulus from governments and banks. plants, to shore up the economies affected by the Covid-19, and this means that btc follows the same path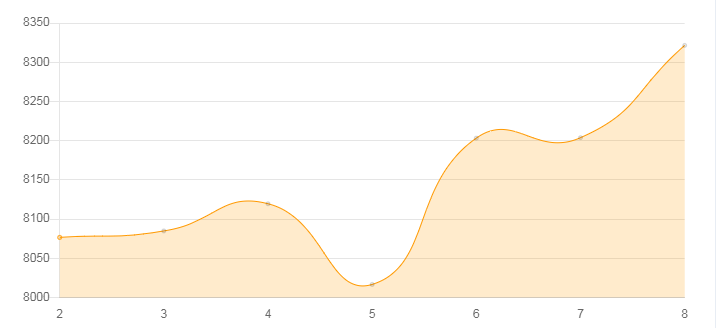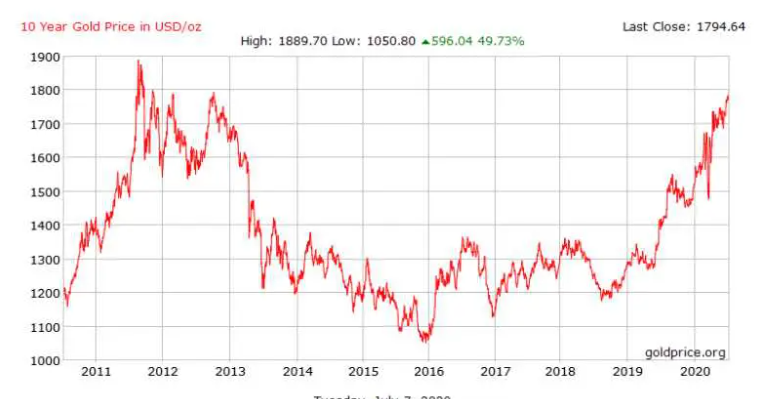 The Fed's balance sheet has grown from 4$ trillion in March to approximately 7$ trillion, while multiple programs to inject liquidity into markets have been on hiatus for fear of the economic impact of the pandemic.
On July 4, Bloomberg reported a noticeable rise in demand for gold by European and American investors, which exceeded the traditional demand of China and India for gold, which pushed prices up. These two countries have traditionally been the leaders in acquiring gold bars, coins, and jewelry to meet their respective domestic demands.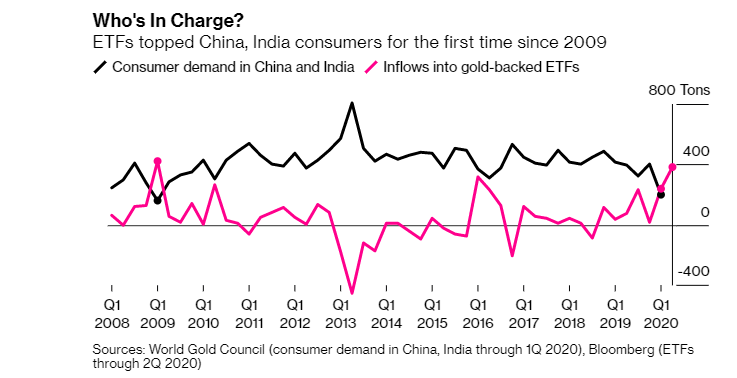 However, while the pandemic slowed gold imports from China and India, gold-backed ETFs began to grow remarkably, thanks to the interest of Western investors. ETF-associated gold reserves grew this year to 600 tonnes, according to Bloomberg figures, which beat purchases from China and India for the first time since 2009.
Since the collapse of the markets on March 12, gold together with other precious metals has undergone a recovery, although so far this year only gold shows a positive return on investment of 16.45%. Silver (-0.45%) and platinum (-15.75%), meanwhile, show negative returns. In the same period, bitcoin shows a rebound of 27%, which reinforces the value reserve attribute, traditionally associated with gold.
Posted Using LeoFinance