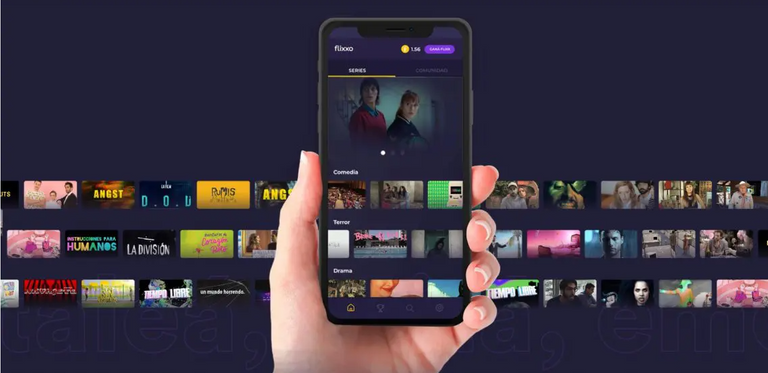 Flixxo, a free streaming platform that rewards the user with cryptocurrencies, was launched last week for the Argentine public. The project, which took its first steps in 2017, completed its beta testing stage and is now available with more than 100 series and 1,000 hours of content, according to its founder and CEO Adrián Garelik.
This new audiovisual content platform works from person to person under the BitTorrent protocol, which consists of transmitting files between users without using central servers. It is a system that optimizes data traffic and increases resistance to internet censorship under the peer to peer (P2P) philosophy.

Flixx, is an ERC20 standard token that runs on the Ethereum blockchain, with a current value of $ 0.016, according to CoinMarketCap.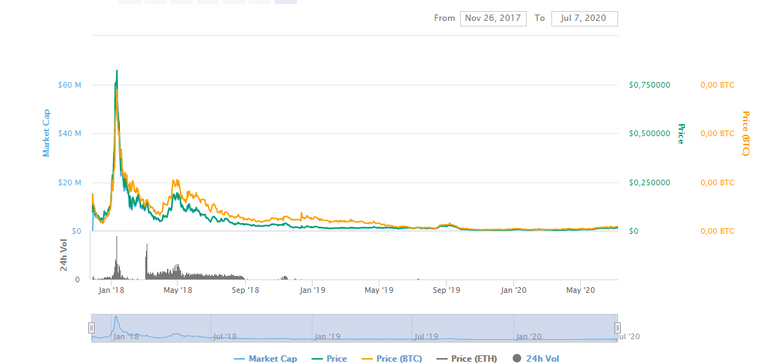 source
Adrian Garelik describes how the economic system that users find when they use the platform works.
Flixxo has a transactional model based on the Flixx token, which can be obtained in exchange for viewing ads, combining AVOD (advertising video on demand) with TVOD (transactional video on demand), mixed with rewards for various social interactions.
The manager adds that user engagement, such as buying a certain number of videos, watching a series, or inviting friends to join the app, is rewarded with tokens. The Flixx change hands between consumers and content creators, as both win for each action. Additionally, creators can cash out their tokens by selling them to advertisers, thus completing a complete business circle.
In short, the streaming platform is free because users have access without paying a subscription. However, the consumer must deposit Flixx for each video they want to see, although they can do it with the tokens that they will get for seeing the advertising inserted on the site.
In addition, the system offers content creators the possibility of charging for their work immediately and without intermediaries. A peculiarity that can be especially attractive for youtubers who must meet multiple requirements before seeing the fruit of their effort.
Flixxo's contribution to the Spanish-speaking community
Flixxo, a platform aimed at a Spanish-speaking audience, with its own productions aimed at a segmented target of 14 to 24 years old, also sees itself as a contribution to the cryptocurrency ecosystem.
I think a lot of crypto products are always lacking in user experience, I think they need to make products that are friendlier because they have to reach a lot of people who don't understand anything about cryptocurrencies. For this reason, it is necessary to take a much more didactic and much more playful approach. It is here where Flixxo makes its contribution to bring cryptocurrencies closer to a lot of people who do not know anything about the subject, but who, playing with applications like ours, can have their first contact with the crypto world and thus obtain their first learning. Adrian Garelik, CEO of Flixxo.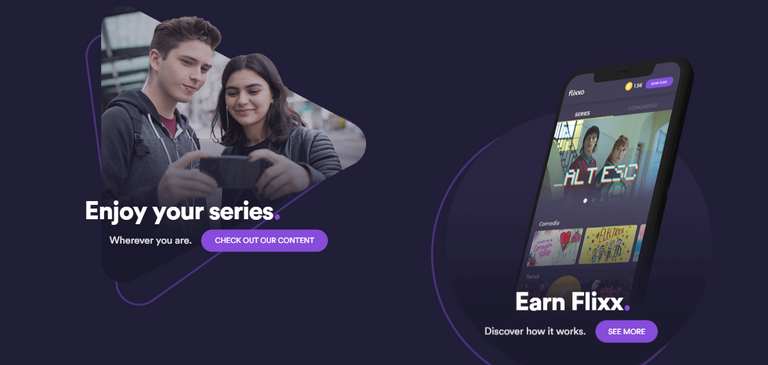 source
Currently the platform has content from recognized producers of the web series category, such as UN3 or Macaco Films. They are also working on the development of their own list, such as two new seasons of the cult hit "Alejo y Valentina", which aired on MTV between 2004 and 2007.
Other series produced by Flixxo include "Alt Esc", starring influencer Dai Hernández. "Neptunia and Backstage", co-produced with Uruguay and the Basque Country or "cinema in real life", in collaboration with the largest Spanish-language film channel on YouTube, Zep Films.
Posted Using LeoFinance