Start using HBD for all purchases.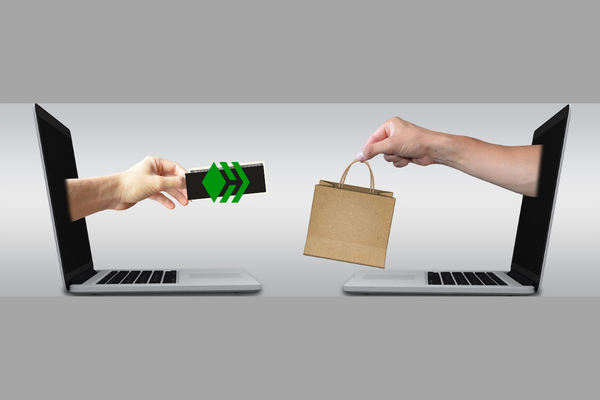 poster made on canva
The community is growing every day, more people are getting interested in creating a Hive account to share their experiences and thoughts while earning money. Since centralized social media is putting restrictions and closing accounts whenever they want, Hive is a great place for people who have gone through that trouble, migrate to the blockchain.
Where I live the adoption of crypto has been so quick and amazing, but still people need to read and know about other projects to be part of. Most of the people and businesses only know about using stablecoins like USDT and manage them through Binance. Despite the fact that most of the businesses acepts USDT as payment, they only let you do it from your Binance account.
Imagine all that money inside a centralized app that can close your account whenever they want without being able to do anything about it. And when that happen, they won't blame Binance, they will blame crypto itself, because it's what people always do.
HBD IN YOUR HIVE WALLET
Onboarding people to the platform takes time and effort, but once they know what to do and how to keep growing, it is just a matter of time for them to earn their first HBD's.
When people discover using hive keychain and being able to do feeless transactions in a matter of second, something that you also can do on Binance but the huge difference is that in Hive you have the control of your Keys and your money always will be safe!
While the community keeps growing, we will see more people using keychain and businesses will certainly want to accept HBD as payment. Hive has a huge potential to be in the top 10 cryptos, being part of the community at this time will give huge benefits in the future, and the best part is to see how much is growing and things becoming a reality
Posted Using LeoFinance Beta
---
---