Been a while since I posted something outside of a couple of The Daily Leo editions and a couple vids. I'm not quitting Hive, don't worry (or celebrate). I just decided to take a step back and slow down a little bit on my posting trends - I was posting about 10 pieces per week. But I'm back, and I think I'll manage to get back to a healthy 7 posts per week - one per day, obviously - and keep stacking hive while engaging as much as possible, both on my posts as with other authors, while also putting a lot of time into Threads.
A lot has been said about Artificial Intelligence and if you've been paying attention to Hive matters, it's a hot topic right now.
This post is not to talk about the controversy around using AI to publish content on Hive, and it is definitely not about the pros and cons of using such tools to create content. This post is mostly about how AI is shaping the future, and how wild it looks through my lenses.
The miracle years of past visionaries
Artificial Intelligence is here to stay, and even though we as a society are light years away from having a T100 solving our math homework, or exploring the intricacies of sitting next to Alicia Vikander and watch her solve the issue of world hunger using her default 3 lines of code that allowed her to become the best problem solver ever, we are already experienced how artificial intelligence can change the way we interact with each.
In such a teenie-tiny ecosystem such as the blogging side of the Hive Blockchain, artificial intelligence already disrupted the status quo and the way curation works. In a matter of months, we went from being amazed with chatGPT to being scared of it, and we are now finding ways to deal with it.
But did you expected something different?
I didn't mention chatGPT or Hive to go in-depth about what's going on, but to put into simple examples how AI can be disruptive and completely change how an ecosystem can be shaped and molded by it - got the Bane reference? No? Alright, I'll keep going - and how it can affect the way users interact with each other.
Now imagine how it can - and how it already is - affect a bigger ecosystem, and how it can completely reshape society.
A lot of people argue that AI will never replace certain kind of jobs, but I tend to disagree. Artificial intelligence performed several jobs in a company and nobody noticed anything until the CEO spoke up; AI can already program in Javascript in much more effective, efficient and cleaner than I will ever be able to; I have no idea why newspapers haven't replaced 90% of their politically biased workforce since AI can already write better pieces than most journalists; Hell, there's an AI bot that learns from previous games and becomes better as more people play against it, and it is already better at chess than what I will ever be, even if I study Chess 8 hours per day for the next 5 years.
Artificial intelligence is flawed, but these flaws are temporary.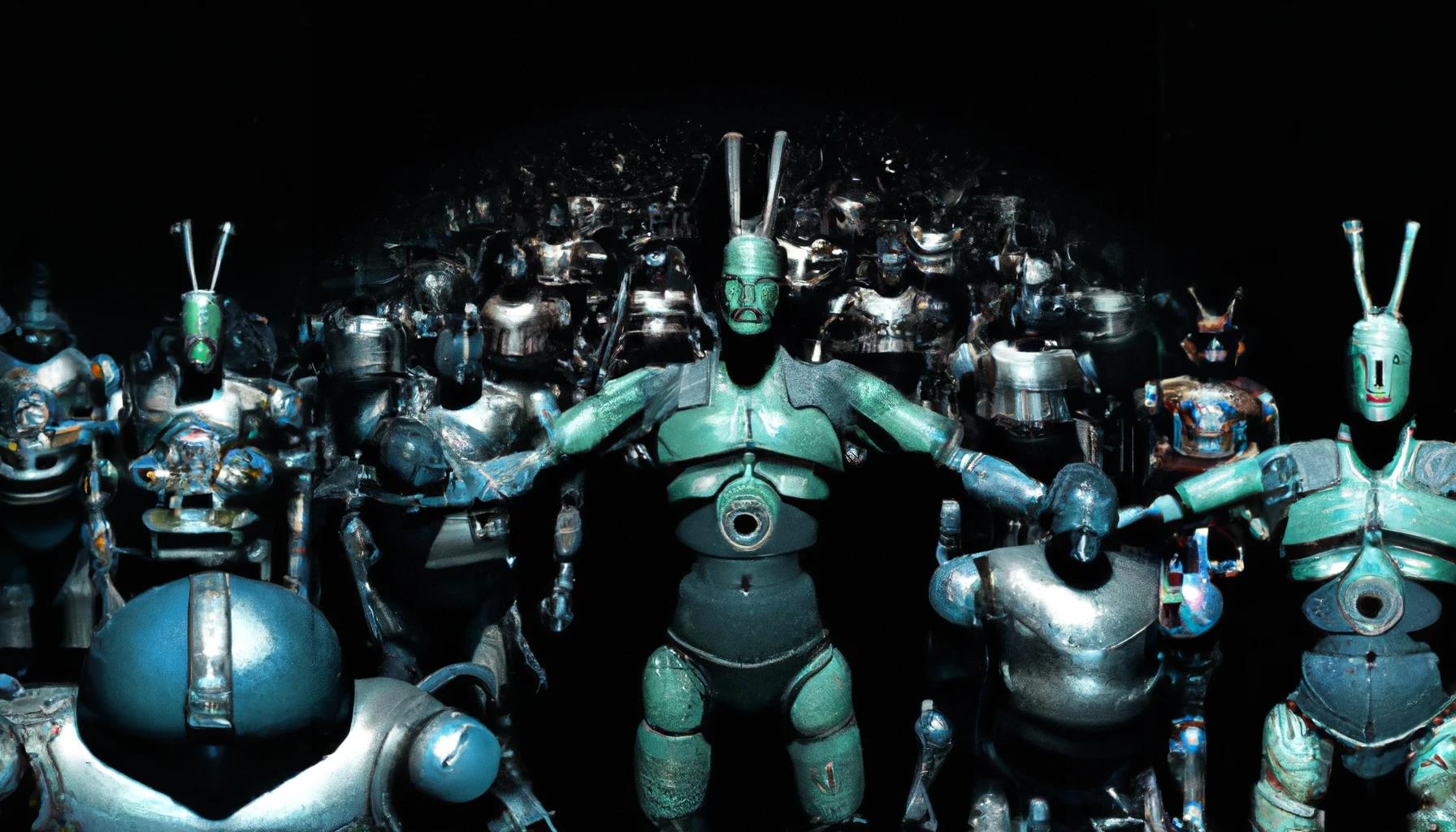 As humans, we are also flawed. In my opinion, instead of finding ways to fight back against the usage of Artificial Intelligence, we very much could embrace it and leverage its strengths to cover for our weaknesses, especially when it comes to problem solving. AI excels at solving some problems that our weak little minds struggle at, and our brains are much more keen to solving stuff in a matter of seconds that would take AI hours to solve, if it is ever able to do so.
I'll give you a quick example: If I ask you what is the result of multiplying 869,495,298 * 239,349,984, it would take you a long, long time to give me a result and odds are, you will be in the wrong. Solving this complex (for you. Bane reference again, did you catch it?) mathematical calculation is extremely easy for an AI, and it would take it nanoseconds to solve it. The reason for this is simple, our brains are not designed to process large amounts of information or perform calculations like the one above neither quickly nor accurately, but computers are designed specifically for this.
On the other hand, tasks that are simple for humans can be extremely challenging for the silly machines that will eventually overtake our world and will harvest us for energy.
An example for this is something that you are already familiar with, but perhaps don't realize you know about it: Image and object recognition. This is the reason why some of the prove you are human captchas revolve around picking 3-4 bicycles among nine options, where the other five are motorcycles. Humans (that's you and me by the way) can easily distinguish between different objects and images, even in very complex situations, and computers utterly fail at this simple as fuck task. This is because visual recognition requires a level of understanding and contextual knowledge that is difficult for computers to replicate.
For me it is easy as hell to identify if what I'm looking at is an image of several puppy pugs cuddling or a bunch of Twinkies lined up together. For a computer this is extremely hard. Take that, chatGPT.
I think you get the point. Artificial intelligence fails where humans excel and vice-versa.
Eventually, computers will evolve enough to render us useless for these topics, but not yet, don't worry. On the other hand, the human brain could evolve into a supercomputer in terms of performance - because in theory our brains are more powerful than even the most Thanos-like computer ever created - and be able to deal with advanced math problems easily, but I don't see that happening, it's just not on our evolution path.
This is part of a long, long draft I've put together that is over 10k words
Which will become 30k once I run it through chatGPT expand on each topic of the draft.
That was a joke by the way, don't be dense, I don't need AI to vomit my thoughts for me into a Hive post, there's more than one thousand articles here on my blog that can attest that I can expand on pretty much any topic and make it a blog post, no matter how bad it may be. kek.
If you want me to continue, please let me know your thoughts in the comments about this piece and if you would like me to keep digging on how AI is taking over
Posted Using LeoFinance Beta