Created on 2020
Hang Seng Tech Index it just created this year, on August 2020 began to Trade at Hong Kong Stocks Market. Of course the Integrants of this Index are not new, they was part of HSI, but they separate the companies related with technology. They say it is like the Nasdaq of the East.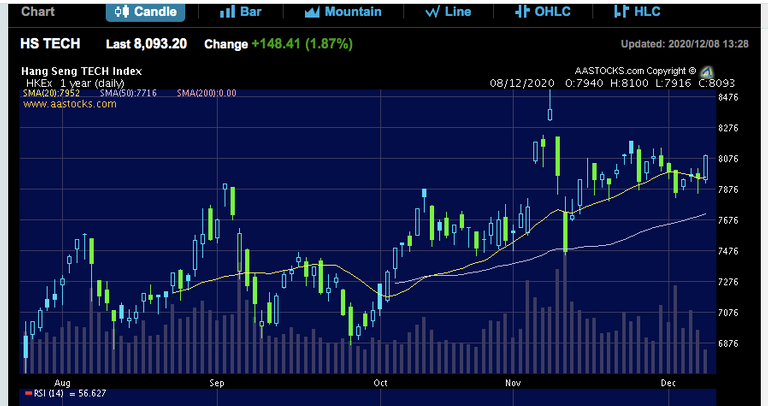 Some of the more remarkable ones are BABA (9988), JD (3690), XIAOMI (1810), etc.
Investing on Technology companies
Well, until now I did worry about other way to invest but only following and invest the amount I can In a couple of companies: XIAOMI AND JD.COM (9618), BABA (9988).
But I just find out today this ETF of HSTECH: 3032.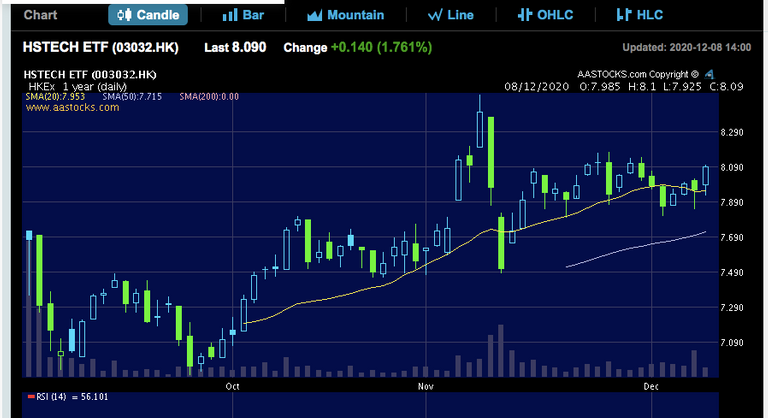 (Source: AASTOCKS.COM)
The lote size for 3032 is 200 units (shares), today's price is 8.095 HKD, That makes 1621 HKD as a minimum.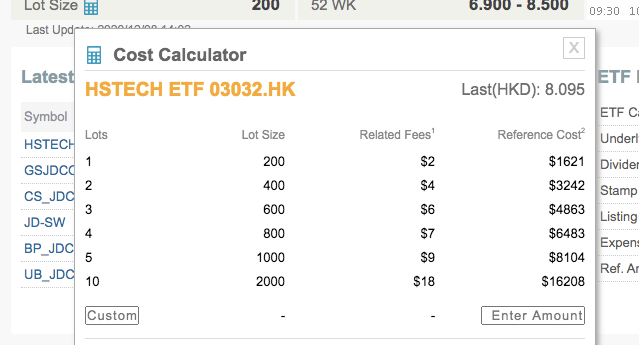 So, lets follow this ETF and try to do my best to begin this year... almost done.
Posted Using LeoFinance Beta