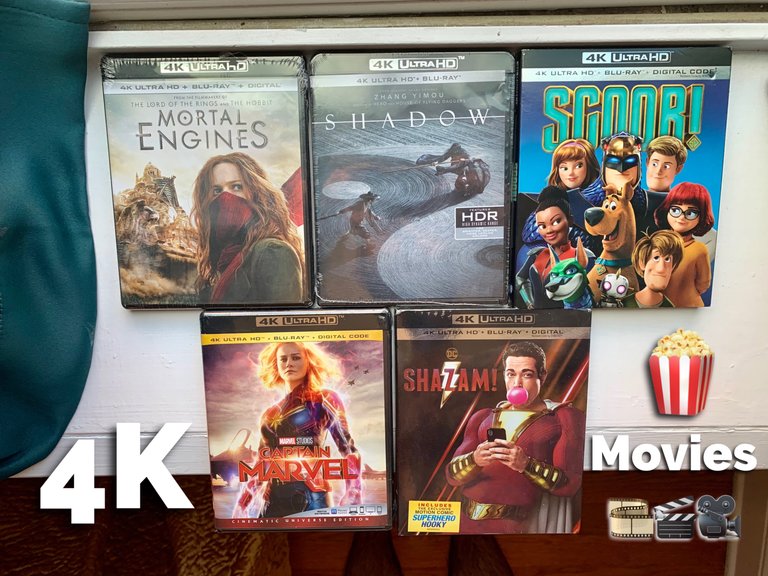 You my be aware that I recently got a Sony X900 4K TV. I mainly purchased this TV to play my PS5 in 4K with high refresh rates. Another perk of having this beast of a TV is the fact that I can finally watch movies in beautiful 4K using my PS5.
I was new to watching 4K movies and a bit dissatisfied with the streaming offerings. Netflix makes you pay extra to unlock 4K. Hulu only has 4K on certain devices. I don't have Apple TV or Disney+, which both have some 4K options. Amazon's Prime Video didn't seem to want to ply 4K although the movies said they had a 4K option.
The only way I knew for sure that I was actually watching in 4K was to buy 4K discs. Luckily I found a bunch on sale at Best Buy this past weekend during Black Friday sales. I'm normally not the type to buy movies since I only watch them once most of the time. In the instance of 4K I felt it to be okay to fork up some cash just to experience the films at their best.
I didn't go in looking for any specific movies. Instead I just browsed the large collection of options and picked out what looked good & what was fairly priced.
I chose Mortal Engines, Shadow, Scoob!, Shazam!, and Captain Marvel. I also got @flowerbaby Animal Crossings: New Horizons to play on my Nintendo Switch.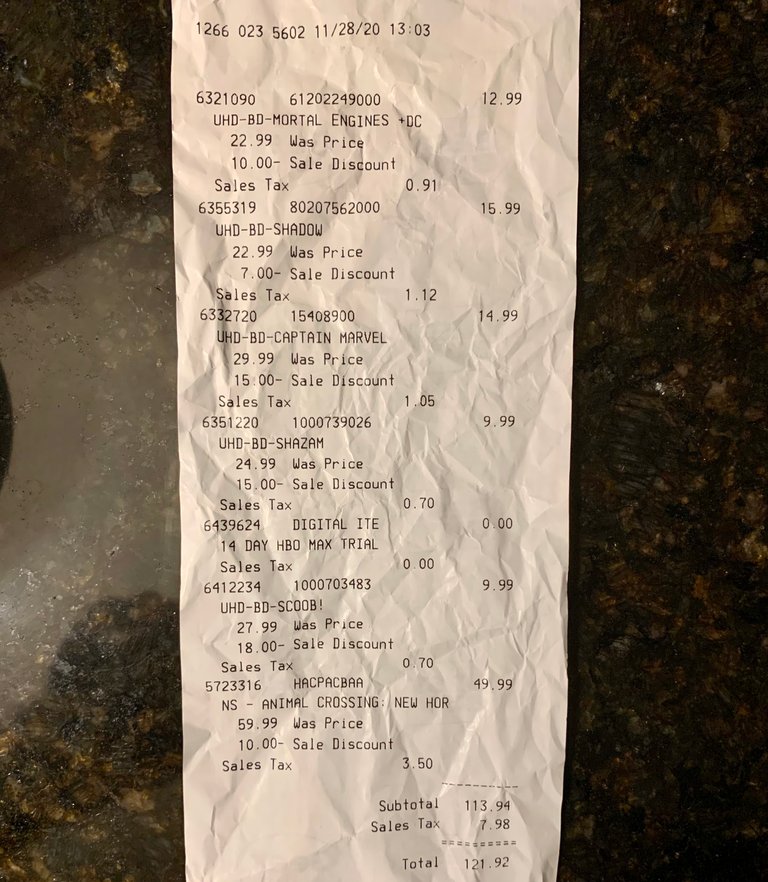 I chose movies that I had never seen before. One of which I had never even heard of prior to Saturday (Shadow).
Another reason I thought it seemed fair to pay for movies was the fact that my brother had a 4K movie collection. I thought we could do a swap whenever we both run out of options. Plus maybe one day I will catch up to his total amount of films.
My brother owns 38 4K movies. That dwarfs the amount that I have. Check out his impressive collection below.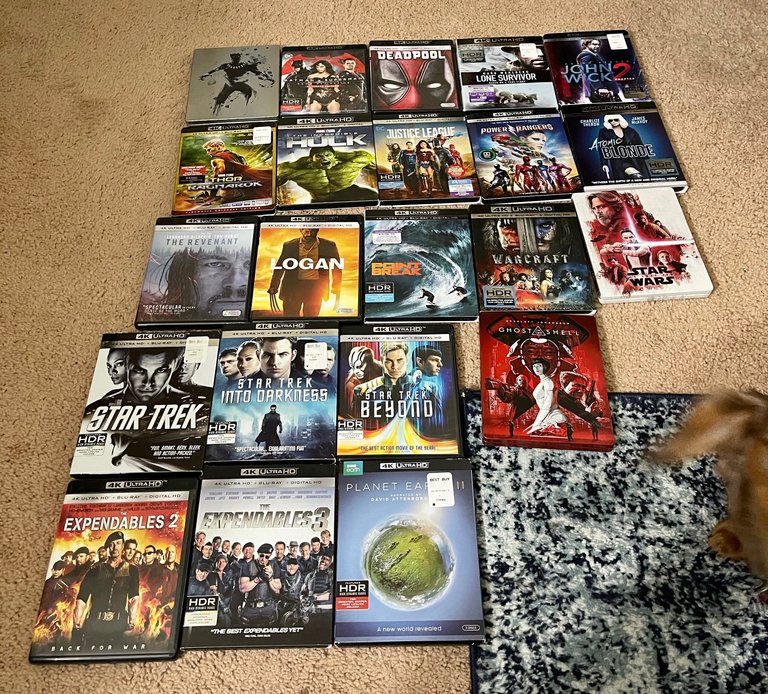 I watched Shadow last night and I'll briefly say that it was such a gorgeous movie. I will talk more about that film in my blog tomorrow.
For now let me just say I am happy to be able to afford such high quality films to watch in the comfort of my own place. It's quite the experience to have such a great way to watch movies at home. The picture and sound is truly unbelievable.
Stay tuned for tomorrow when I will talk more about what I thought about the movie Shadow.
Thanks for stopping by my blog.