versión en español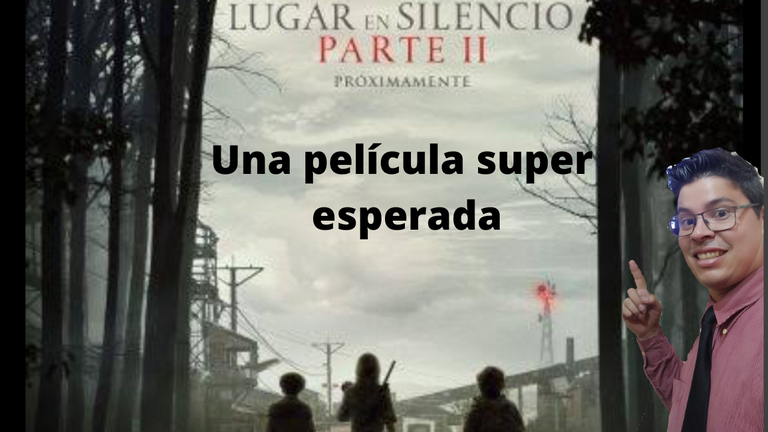 Source
Una película que se espero, yo particularmente me moría por ver esta película, sin embargo al final no llego a los cines venezolanos, pero por fin logre verla, está película es:
Un lugar en el silencio en su segunda parte.
Si debemos reconocer que cuando la película Un lugar en Silencio salió, la cual era una película post apocalíptica de la mano de unas creaturas sensibles la ruidos, no se le tenía muchas espectativas, pero fue una sorpresa, fue una gran película con más de 340 millos de dólares recaudados, así que la segunda parte prometía.
Entrando en Contesto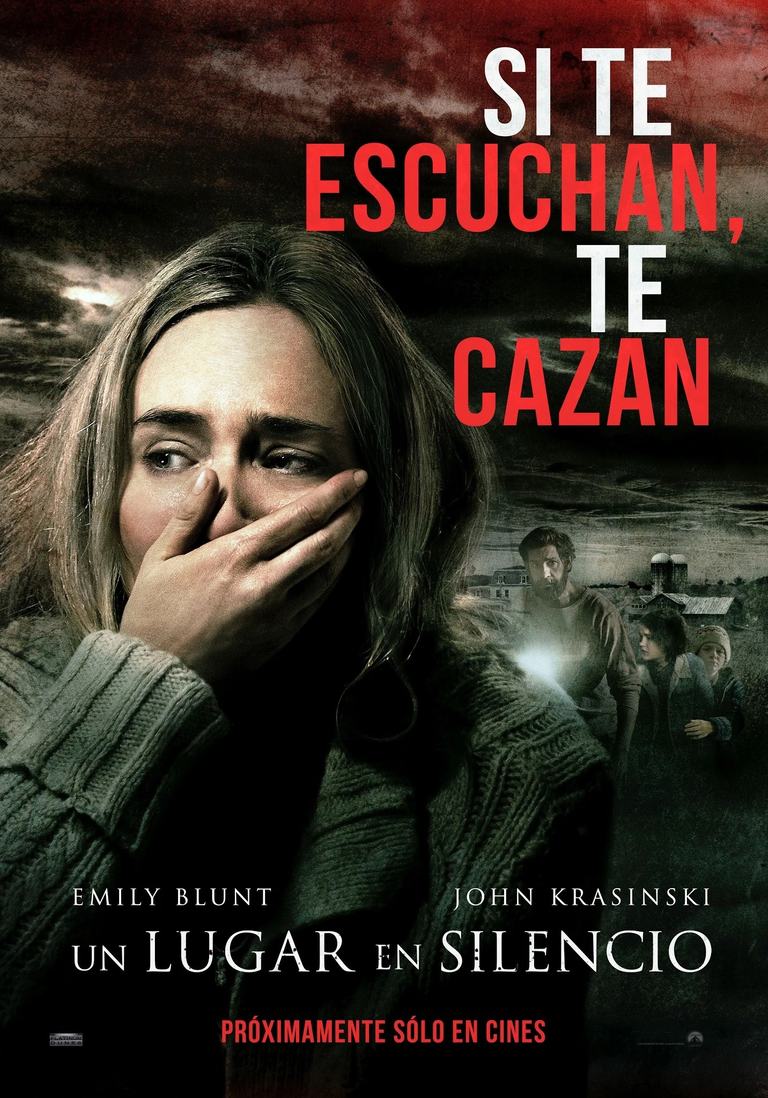 Source
Vi la primera película, y fue super genial, sin duda alguna, una historia impecable, te mantiene en suspenso total, joya total de película, una obra maestra.
Una familia que trata de sobrevivir en este mundo y ala vez lidiar con los problemas de una familia.
Esta película, tenía suspenso, drama, acción y unas impecables actuaciones, ya que los actores debían hacer más expresiones corporales debido a que no podían hablar ni emitir sonidos, un gran concepto.
Así que las expectativas de la película eran grandes.
Sinópsis
Source
La película basa en un pequeño pueblo en Estados Unidos, donde después de la caída de un objeto del espacio, la gente de este pueblo empiezan hacer atacados por unas creaturas extrañas,empezando una lucha para sobrevivir, y no morir a manos de estos extraterrestres, todo esto mientras deben estar unidos como familia, luchando con sus problemas propios
La dirección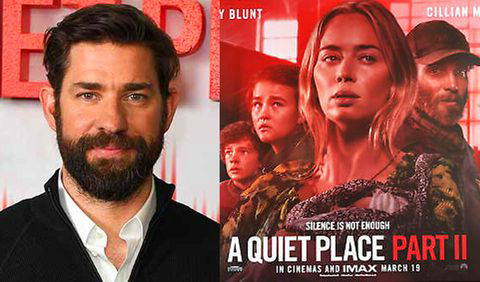 Source
El director es John Krasinski, que actúa también la película, es un gran personaje que no deja de impresiónar con su versatilidad, en cuanto al desarrollo, los efectos, juegos de cámaras, fue impecable, un gran trabajo como director, debemos reconocer que John Krasinski nos tiene acostumbrados a un buen trabajo, además de ser un gran actor.
Sobre la película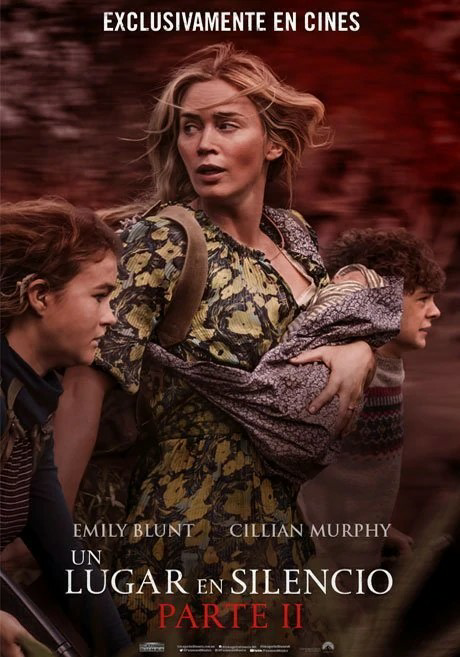 Source
Esta es la secuela de una primera película con super impacto, aquí se mezcló el origen de la película, más la continuación de la primera película, Si bien su desarrollo no fue lo mejor, no fue un mal desarrollo.
Creo que era difícil superar a la primera película, sin embargo no era imposible, pero no convenció mucho el giro que le dieron
Trama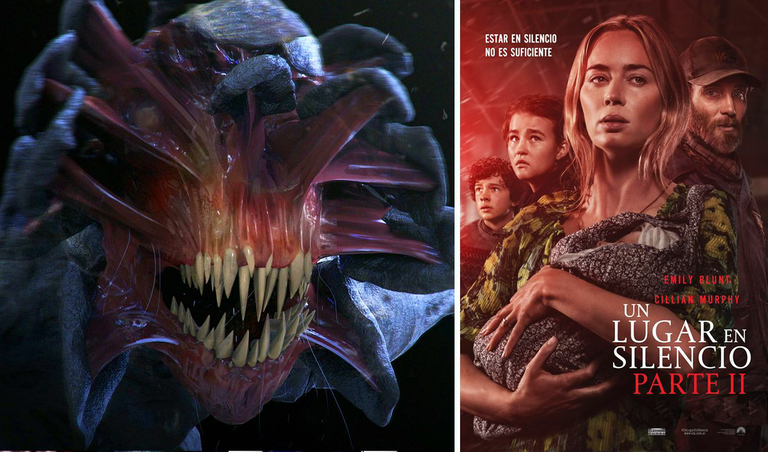 Source
El desarrollo de la película en un principio fue muy agradable, explican el origen de la película y complementan la segunda parte de una muy buena manera, sin embrago, el desarrollo de la película es predecible y hasta poco creíble, los personajes no definieron bien los objetivos, el esfuerzo de los eu se hizo no valía la pena el sacrificio además que no se llegó a mucho.
Es algo que le reta a la película
Las actuaciones
No podría decir que fueron malas, ese electo nos tiene acostumbrados a buenas actuaciones, y más cuando el sonido está muy limitado donde las expresiones y el lenguaje corporal juegan un papel protagónico, así que los actores sí o sí deben hacer un buen trabajo.
Fueron buenas actuaciones
Efectos Visuales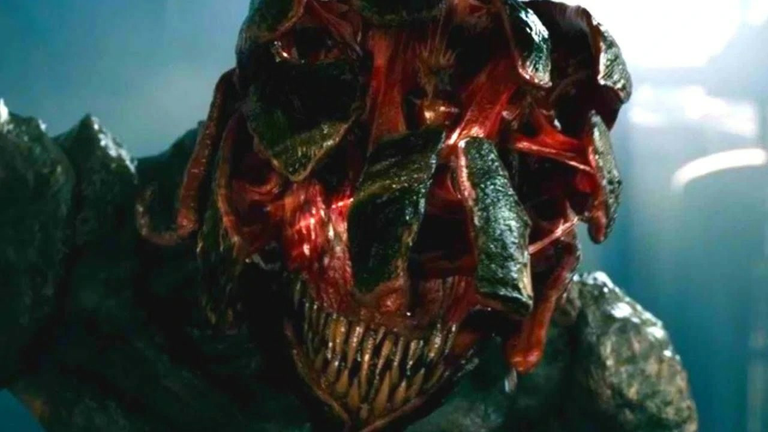 Source
Buenos efectos visuales, muy creíbles, como todo lo conectan entre las actuaciones y los efectos, es genial lo que hacen.
Los alien son muy bien elaborados con mucha atención al detalle.
Mi opinión
Bueno debo reconocer que no fue espectacular, pero tampoco fue decepcionante, sin duda la primera entrega fue mucho mejor, pero esta entrega no fue mala, si bien el desarrollo pudo ser mejor, creo que no fue mala película.
Debido a que la primera entrega fue tan buena de esperaba más de esta película, asi que está entrega se tenían muchas espectativas.
Pudo haber sido mejor, y las cosas que le restaron fueron muy básicas, lástima ya que no creo que venga una tercera parte
Bueno amigos está película, es digan de ver, espero que la disfruten
Gracias por llegar aqui

Source
English version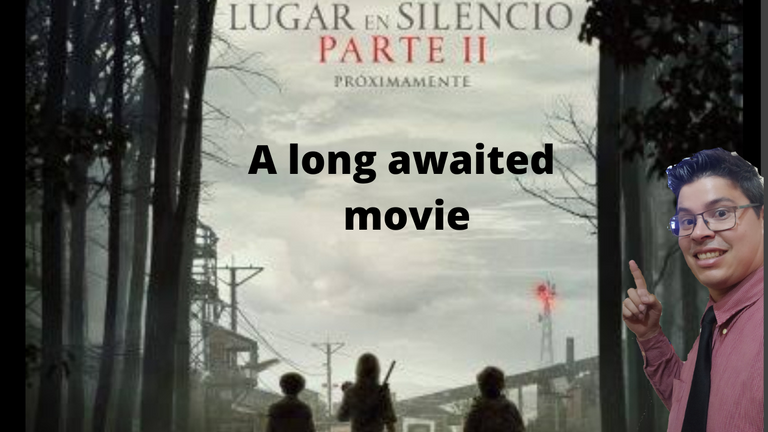 Source
A movie that was expected, I particularly was dying to see this movie, however in the end it did not arrive to Venezuelan theaters, but I finally got to see it, this movie is:
Un lugar en el silencio in its second part.
If we must recognize that when the movie A Place in Silence came out, which was a post apocalyptic film of the hand of some creatures sensitive to noise, it did not have many expectations, but it was a surprise, it was a great movie with more than 340 million dollars grossed, so the second part promised.
Entering Contesto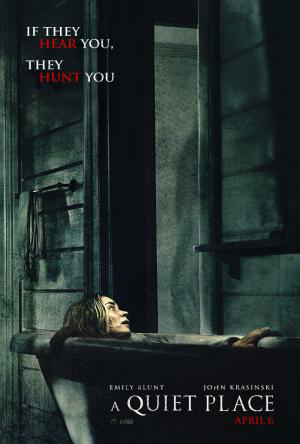 Source
I saw the first movie, and it was super great, no doubt about it, impeccable story, keeps you in total suspense, total gem of a movie, a masterpiece.
A family trying to survive in this world and at the same time dealing with the problems of a family.
This movie, had suspense, drama, action and impeccable performances, as the actors had to make more body expressions because they could not speak or make sounds, a great concept.
So expectations for the film were high.
Synopsis
Source
The film is based in a small town in the United States, where after the fall of an object from space, the people of this town begin to be attacked by strange creatures, starting a struggle to survive, and not die at the hands of these aliens, all this while they must be united as a family, struggling with their own problems.
The direction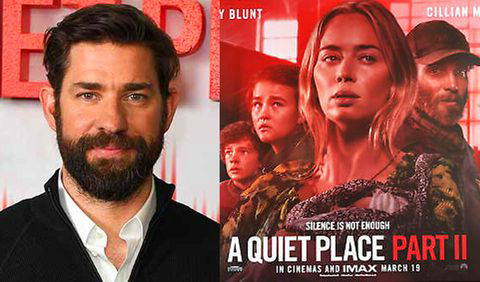 Source
The director is John Krasinski, who also acts the film, is a great character that does not fail to impress with its versatility, in terms of development, effects, camera games, was impeccable, a great job as a director, we must recognize that John Krasinski has accustomed us to a good job, besides being a great actor.
About the movie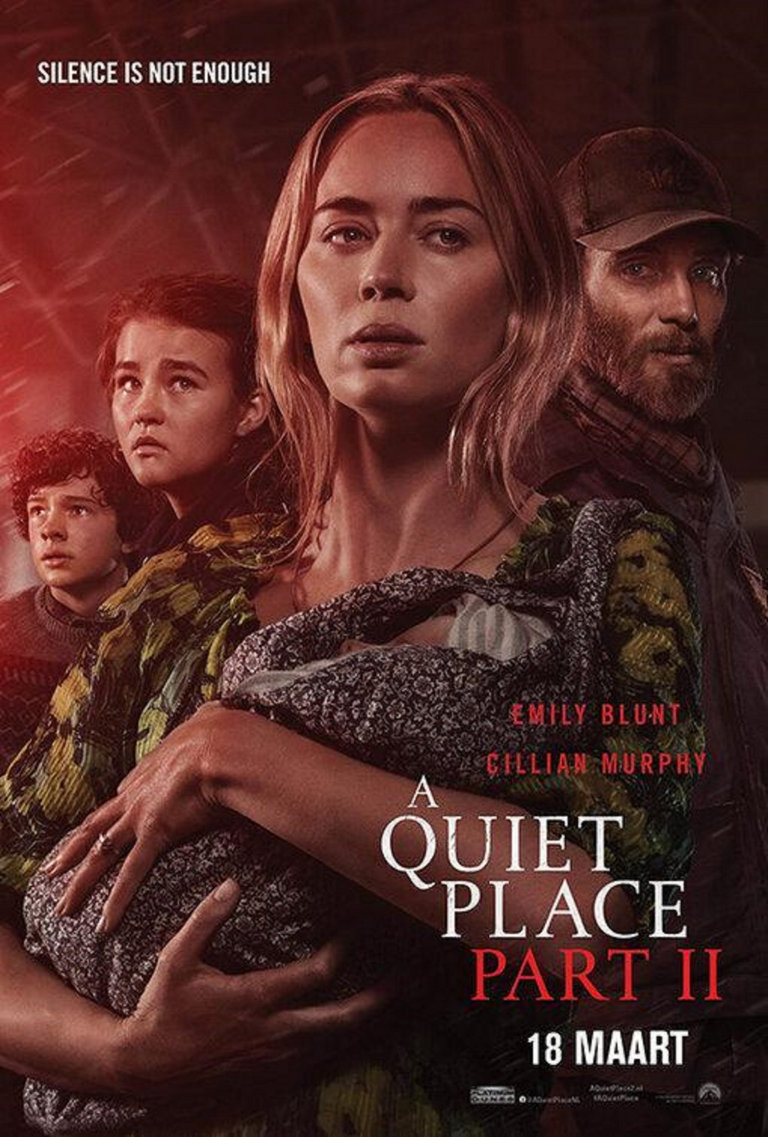 Source
This is the sequel to a first film with super impact, here was mixed the origin of the film, plus the continuation of the first film, Although its development was not the best, it was not a bad development.
I think it was difficult to surpass the first movie, however it was not impossible, but the twist they gave it was not very convincing.
**Plot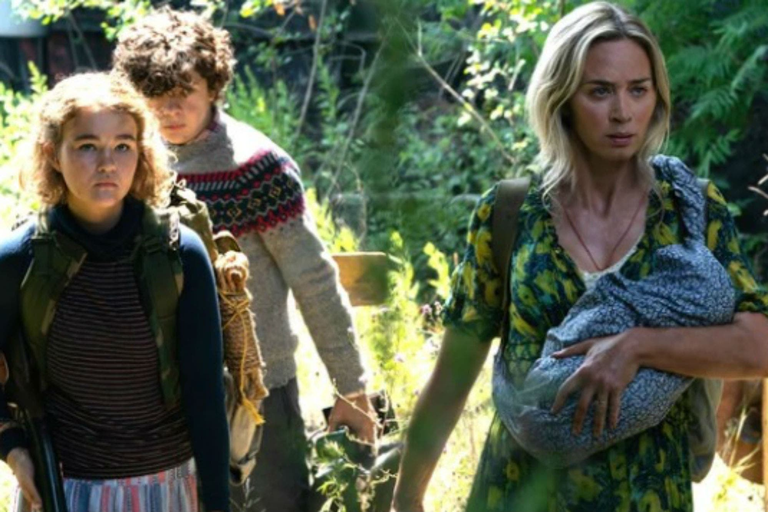 Source
The development of the film at first was very nice, they explain the origin of the film and complement the second part in a very good way, however, the development of the film is predictable and even not very credible, the characters did not define well the objectives, the effort of the eu was made was not worth the sacrifice plus it did not come to much.
It is something that challenges the film
**The performances
I couldn't say they were bad, that electo has accustomed us to good performances, and more when the sound is very limited where expressions and body language play a leading role, so the actors must do a good job.
They were good performances
Visual Effects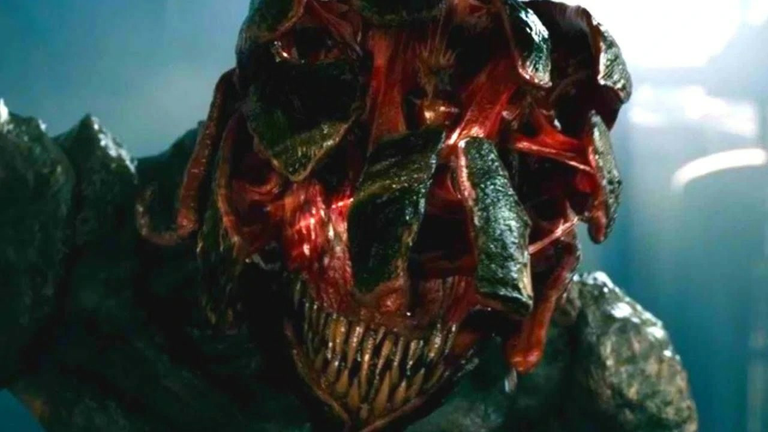 Source
Good visual effects, very believable, as everything is connected between the performances and the effects, it's great what they do.
The aliens are very well crafted with a lot of attention to detail.
My opinion
Well I must admit that it was not spectacular, but it was not disappointing, certainly the first installment was much better, but this installment was not bad, although the development could have been better, I think it was not a bad movie.
Because the first installment was so good I expected more from this movie, so this installment had high expectations.
It could have been better, and the things that were subtracted were very basic, too bad since I don't think a third part will come.
Well friends, this movie is a must see, I hope you enjoy it.
Thank you for coming here