I spent the entire day recording in the studio and will likely spend all of tomorrow and whatever other time I can find before Friday afternoon, doing the same. However, I can't sing or play an instrument - I am recording my voice and screen capturing for customer specific training deliveries. While I don't mind the process of doing the work, it makes me acutely aware at how bad I am at following scripts, even ones I have written. I am definitely not cut out for any job that requires me to remember specif lines - I am more of a larger concept person who is far more suited to ad lib.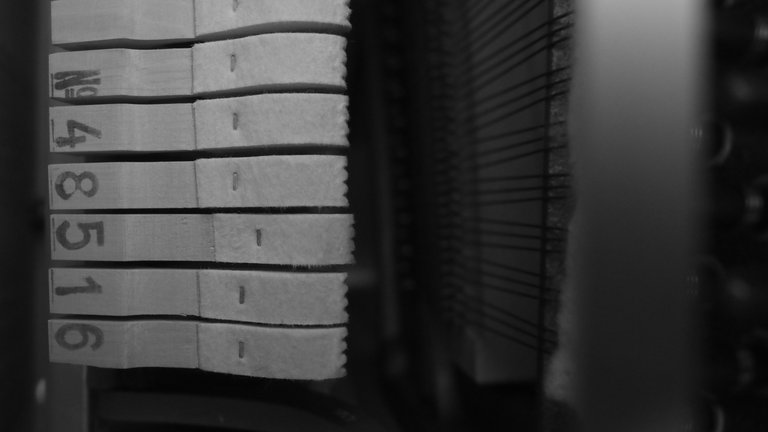 We tend to favor people who can remember stuff as it means that they can repeat all kinds of smart stuff, but I have always questioned this approach, partly because I can't. My main bone to pick with it though is that it seems that often, the people who can remember stuff well tend to be less capable of going "off script" and this means that if they came up against something that their memory doesn't have a solution for, they act like ants that have had a stick placed across their marching line.
I think that one of the problems with knowing everything at a search at our fingertips is that it doesn't encourage the practice of thinking for ourselves. Essentially, the internet is a competitive cognitive artifact that replaces our need to think and remember, so these skills degrade in us. And, because there is nearly always a suitable answer of some sort we can accept with a DIY guide to follow, we don't have to problem solve for ourselves or do much lateral thinking of any kind - just follow the steps like trained monkeys.
As a trainer with a fair amount of experience over the last two decades, I have learned that the best results aren't the bullet-pointed lists telling people what to do - unless it is a troubleshooting guide. If the goal is to actually teach something that can be applied practically to more than the narrowest example, it has to come with an investment cost, effort, energy, practice and especially personal thought.
When people actually think about what they are learning, rather than following the steps, they are effectively building a personal view of what they are focusing on, they are imagining it and fitting it into their narrative. Essentially, they are buying into the process and the more they invest, the better they learn. There is a law of diminishing returns in place as there is with all such things, but real improvement takes movement of the mind.
When I am building a customer training for end users, I am careful not to give too much information and rather, give them the bag of bones and a general idea about what limbs connect to where. This way, they start to build the skeleton and then, flesh out the details themselves, making their learning theirs - they own it.
One of the things that a lot of people don't seem to spend much time thinking about while they blame others for not knowing something is, no one can learn anything for you. However, this is what the internet does - it is a collection of learning so vast and deep, that it has become near impossible to out-think it, so there is no need to bother. Why think and test when you can search and be right the first time?
The thing is, being right doesn't mean one has learned the processes to be right, which means that if not careful, one doesn't learn process at all and becomes wholly reliant on external sources to supply the answers. Cultures that tend to adhere strongly to cultural norms also tend to suffer from a lack of "common sense".
I think a lot of people think common sense means that it is something that is commonly known by the group, but this is not the case. Common sense is being able to have the five senses work together to build a balanced universal view as an individual. It could also mean that what is known can be applied broadly to a range of scenarios, not specifically for one.
A lot of what we do naturally as humans is considered common sense, where for example, once we learn to walk we are able to apply the skill of walking to a diverse set of surfaces. Even if you had never walked up stairs as a child, if you can walk, a staircase doesn't pose much of a challenge. Whereas, getting a humanoid robot to walk stairs has been a very large challenge, as there are just so many factors in play to consider that the human body and mind does commonly.
What I question in regard to the future is how much "common sense" people will have when they have been raised in an environment where they always have the answers for all of the basics. This means that there is no need to build the thought processes to solve those basic problems, with the assumption that the energy saved can be applied to solving problems that have no solution. I strongly suspect that without the foundational process for problem solving, the unsolved problems will remain unsolved - at least by those raised to be reliant on the provision of answers from those who have already worked them out.
While I do think that for at least a time and maybe forever there will be a subset of people who will keep thinking, the majority of the global population will be effectively useless, even at dealing with the smallest issues that face them. When people can't "provide thought" for themselves, they have to rely on the thoughts of others - and I think that this is where many are already, consuming the thoughts of others, repeating the thoughts of others - believing they are learning something.
It is possible that AI and automation will put us all out of a job anyway and make anything we do redundant. But, then we have to consider what we do and consider as valuable. For me at least, I value my thought process, even if the thoughts themselves are not going to change the world - I think this is because of the investment and energy into thinking that makes them mine. One of the biggest fears is losing my mind, but what is there to fear if I never owned it in the first place?
Maybe this is where we are all headed, where the greatest loss that we will ever face as a species, is our ability to think and solve problems that we just don't know the answer to today. Maybe the economic, social and environmental issues we face are not getting worse because they must, but because we are losing common sense at a massive scale - where because we have instant access to so much information - we don't need to learn anything new ourselves.
Taraz
[ Gen1: Hive ]