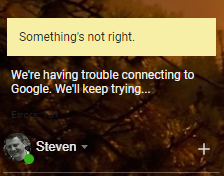 Well ya don't say!!!
I realise something's not right... I try and check my e-mail and have the immense joy of watching the little spinny wheel, turning... turning... turning... I try and upload photos from my camera from destinations I want to tell those, kind enough to stop by my blog all about.
I want to make my first ever video so that you can see exactly what Dr. Franenstein meant when he proclaimed me to be alive...
I want to do so, so many things right now, but my intermittent wifi is so bloody bad that I have to sit and wait until the signal gets to 1 bar and try and complete whatever action I am trying to finish before the annoying spinny wheel steps back on stage ready for an encore.
Most of all though, right now, I want to say that I'm not as ignorant as I may seem! I do relish the comments I receive beneath my posts and I sincerely want to respond, many of you will know that when I do get round to writing responses sometimes I actually forget to stop... Oh heck, I bloody miss that (heck wasn't actually the word I was thinking but you have your own imagination, right?) just bear with me for a little longer.
When I do get wifi for a brief spell, I commit my thoughts to the blank space before me and the tab crashes, the page freezes, or my PC locks up and I need to force it to close... It's so damn frustrating.
There are many communities, weekly initiatives, and contests I take part in, support, or even donate to reasonably often that I am not getting to visit... I will be back, bigger and better than ever, soon.
It will mean relying on credit BUT I WILL be purchasing a new PC in the coming weeks and I WILL be investing in a high-speed broadband plan. It is not gonna be an easy thing to afford right now but as I say, with the help of credit I will be investing in tools befitting of my big plans.
Right now I should have set to work on some ambitious goals that I planned out for the remainder of the year with an eye on flying out of the traps for the turn of a brand new year.
My online plan is aimed at sharpening my skills, being committed almost daily with blogging, expanding in to video content, and making my first steps in to affiliate marketing but I'm not gonna get too down about it, what will that achieve?
This whole elaborate plan is designed to (I know I've mentioned it about a bloody trillion times) begin the gradual transition from my job that is trying to suck my soul from within on a daily basis.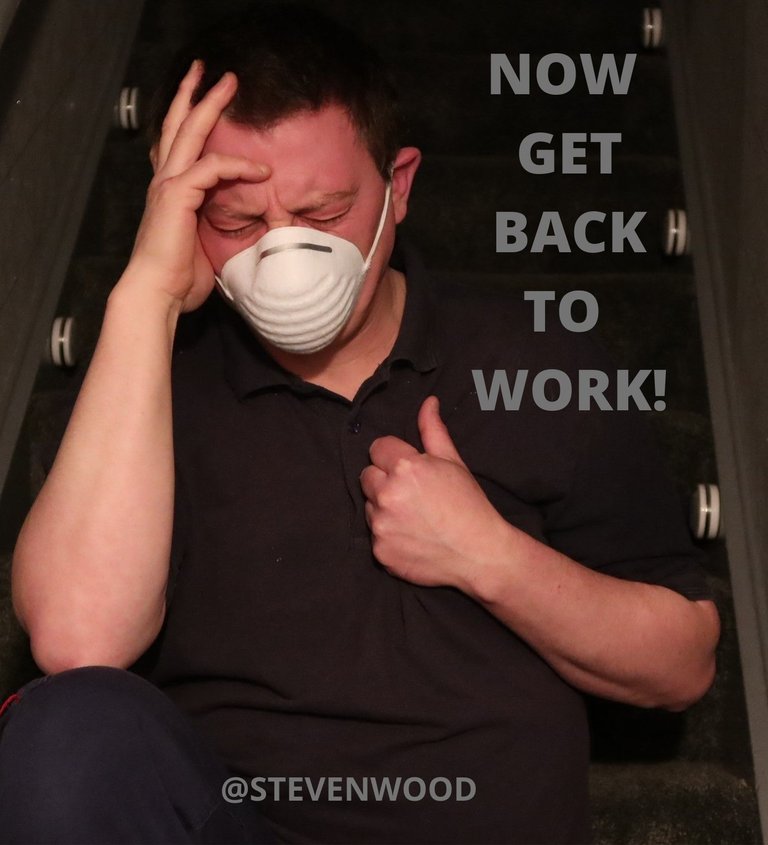 I would be over the moon if for the remainder of the year I could earn enough online (separate from my Hive activities) that is the equivalent of buying back 5 to 10 hours of (salary equivalent) work per month. Of course, I cannot ring my boss and say I'm only working 10 hours tomorrow instead of 12 because I made a few dollars online, it is more of a symbolic goal which in good time can allow me to go part-time at my job.
You will know when I have the tools I need to take on the world and try and rediscover my dreams in the countdown to 50 because it will be overwhelmingly apparent in my exuberance, enthusiasm and prolific activity.
I repeat the word 'investment' that is what the extra expense will be. Despite having an incredibly challenging time financially recently I will feel zero guilt about the kit I choose as I am investing in Steven Inc, AKA Me LTD.
You may have detected my subdued mood for much of the last few months, that is not an accident, it has permeated every area of my life for much of the last six months, That will be banished by my 'taking on the world', and daring to have dreams that are just for me again, it's been some time indeed.
A desperate mid-life crisis and a set of truly disenchanting health issues have taken away my shine lately. It has also left behind some huge questions of an almost existential nature that I have been forced to ask myself and to try and answer, such as;
What could I be? What am I capable of? Is it too late? Am I getting too old? What if I crash and burn? Why all the negative undertones in these questions? Am I just lining up my excuses so that I am ready with an answer when I don't follow through?
I know the fundamentals, I just need to hold on to them a little tighter...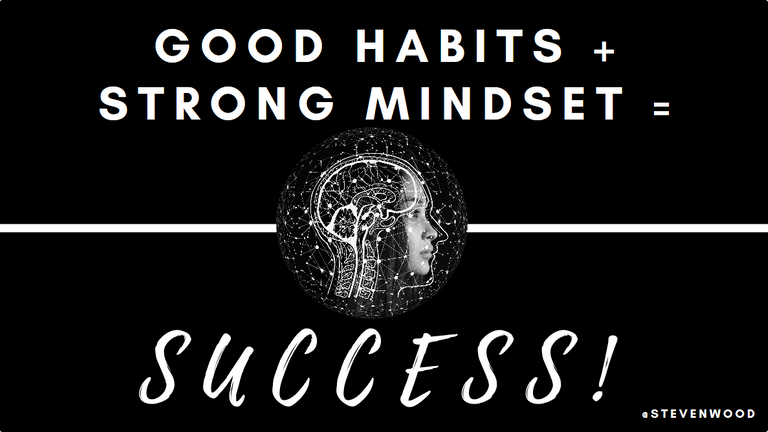 I've told you before, my head is not a great place to live and it is not conducive to sleeping well and sometimes it even frames me as eccentric, erratic, and unpredictable.
It's a bloody good job I know what lives in my head, and I am somewhat 'at the wheel', so at least I realise that my intentions are mostly good and I mean well otherwise I would hate the guy that stares back from the mirror... (Sometimes I do, but that serves no one, does it?)
Jeez! I did it again... I turned a simple update post designed to say 'sorry I'm quiet, unresponsive and a little undependable right now' into a nihilistic spiral of doom and despair and ceaseless, self-reflection, maybe even a little self-deprecation.
To reiterate, you will see a marked difference in my 'Joie De Vivre' once I get myself back on track.
Maybe, just maybe I should show you, stop bloody telling you and get my ass into gear and stop sounding like a bloody lost, pathetic loser...
Sadly the weather outlook is for non-stop, 12-hour shifts for the next few days (or nights) so even with googles own backup servers to support my plans, I would achieve little.
I do hope your weekend is bloody magnificent though, and if that's a little too much to ask for, I'm sure you would settle for good!
This is not much of a self-improvement community post if I am gonna be honest but I can only be authentic and true to my 'today mentality', right?
Sometimes the path to a vastly improved life starts in a valley just like this one, it may just make the view from the summit all the more majestic, satisfying, and worthy of reporting on.
We shall see, right?
Thank YOU for taking the time to read my post & if you're one of those amazing people who like to hit the comments section... Then I doubly thank YOU!
Either way, I want you to know that you are appreciated!
Keep taking the time to connect with each other both here & in the 'so-called' real-world & try & look after each other, because as you already know...


I am an incredibly proud member of #TeamUK I love the global community immensely, but it is nice to have a home-team banner to add to my posts. The banner was made by the inimitable Roastmaster General himself @c0ff33a If you are an active UK member & would like to be added to the team UK community on Discord, just let me know 😎