With the autumn foraging season soon coming to an end, mushrooms are becoming more and more scarce in my local woods. It has been several weeks since I was last fortunate enough to come across a choice edible species like a hen of the woods or black trumpets. Apart from a few stragglers to be found here and there, most of the gourmet edibles and classic cap and stem mushrooms have gone into hiding beneath the cool soil, waiting until next year's warmth. Most of the fungi left to be found in my local woods include various crust and shelf fungi, often overlooked forms of mushrooms. That being said, even though I cannot eat them, these species are equally fascinating to their better-known, edible counterparts.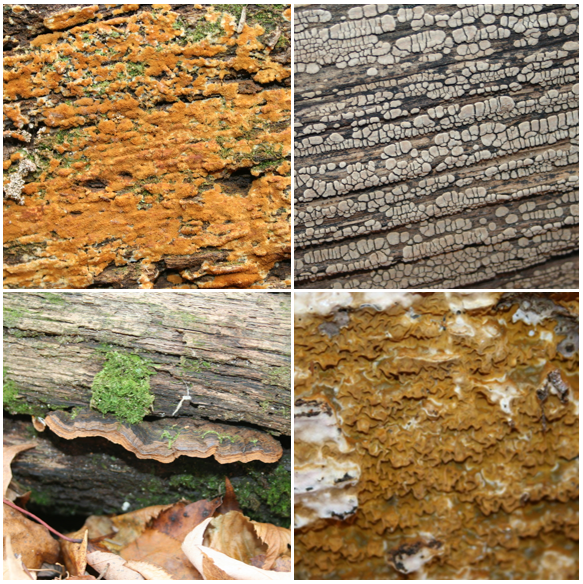 The crust fungi I encountered on my most recent walk through the woods ranged from the highly familiar Ceramic Parchment (Xylobolus frustulatus) to the completely novel Serpula himantioides and Botryobasidium aureum, both species that I had never encountered nor heard of before.
While "crust fungi" is a rather unscientific term to refer to various genera of mushrooms, I use the term here to specify the species that grow in a thin membrane or mass across the surface of decaying logs, often in a resupinate pattern on the underside of exposed limbs and trunks. Unlike the bracket fungi, who possess pored surfaces on the undersides of their caps, the crust fungi possess either smooth or undifferentiated fertile surfaces from which spores originate. While many of these species are often overlooked by the typical hiker and mushroom forager alike, they play vital roles as decomposers of felled trees across the globe, recycling the nutrients within and making space for new generations of forest growth.
My favorite finds from this foray into the woods were the Ceramic Parchment, whose appearance often gives me the unnerving impression that teeth are growing from the sides of their decaying host logs, as well as Serpula himantioides, whose intricately folded, semi-gelatinous flesh rippled across the surface of a fallen tree like an alien parasite slowing enveloping and consuming its host.
The crust fungi are a division of the Kingdom FUngi that still remain relatively unexplored and poorly understood in comparison to their more charismatic cap and stem cousins, though it is almost certain that the ecological roles that they play are of vital importance to the cycling of nutrients in forests of eastern North America and beyond. They are a division deserving of greater study and appreciation for the silent but essential work that they do for us all.
As always, feel free to offer your suggestions if you believe that I have misidentified any of the species shown below. Happy Mushroom Monday!
Ceramic Parchment (Xylobolus frustulatus):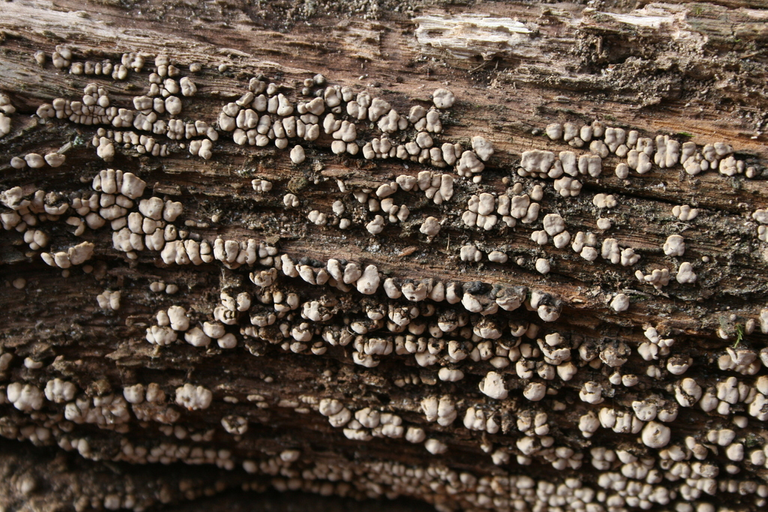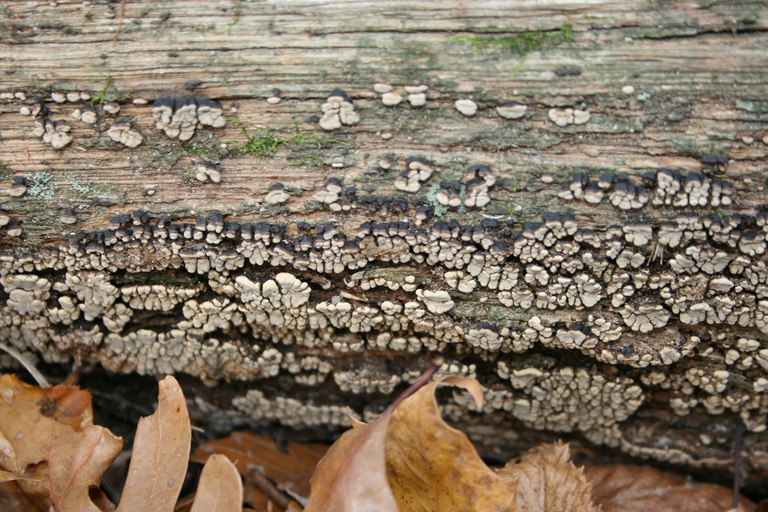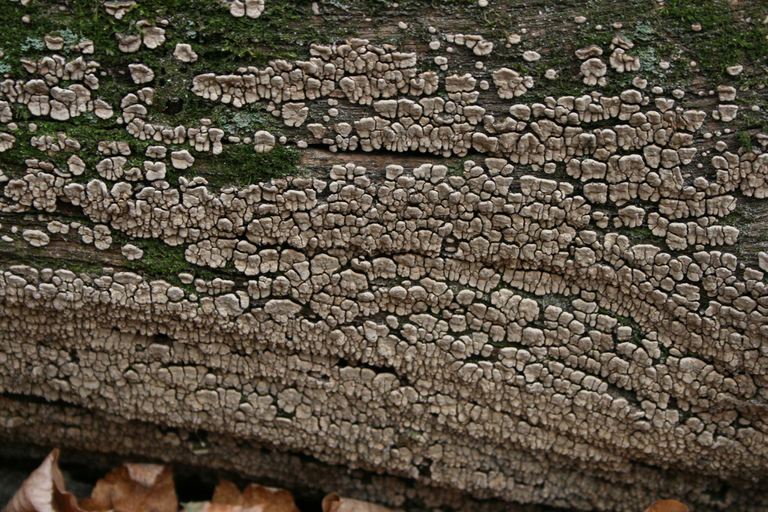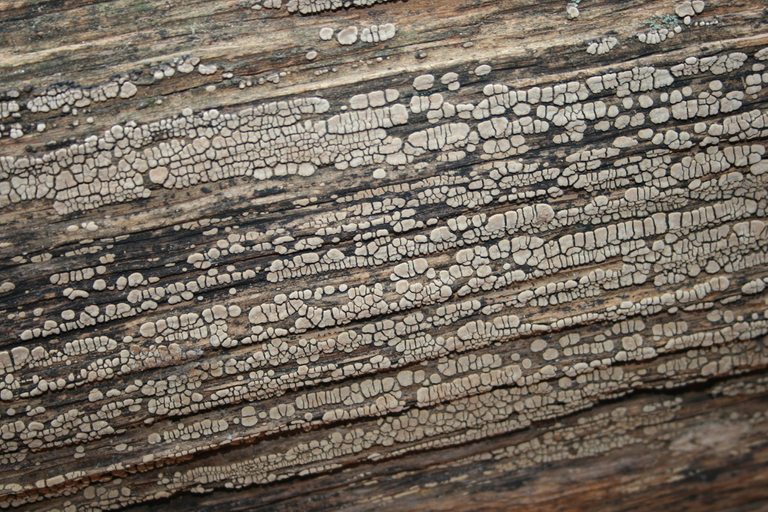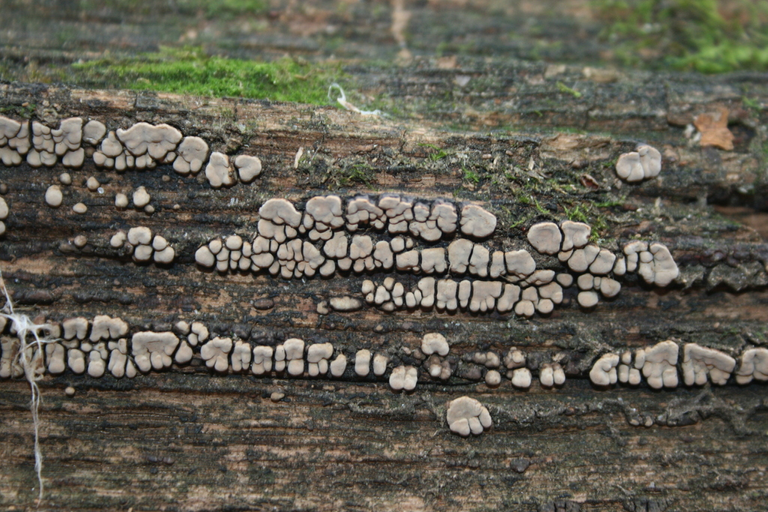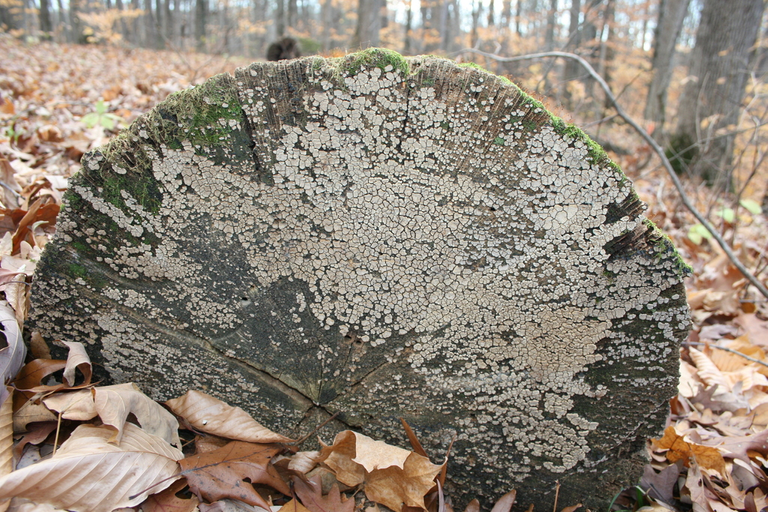 Serpula himantioides: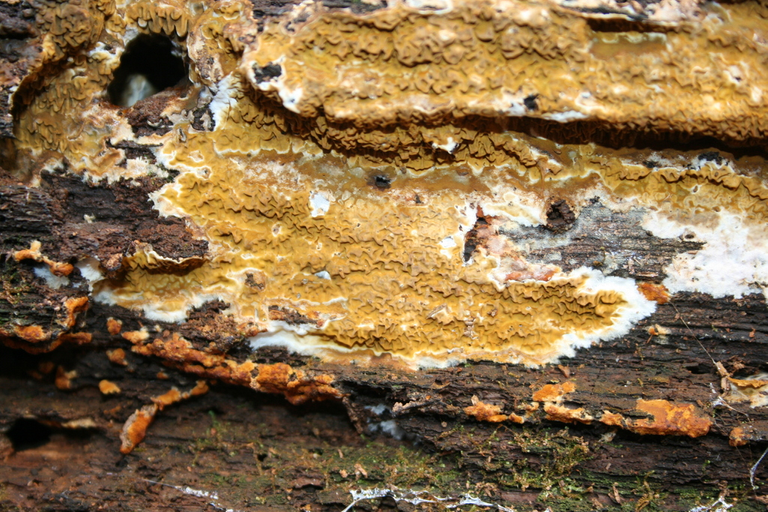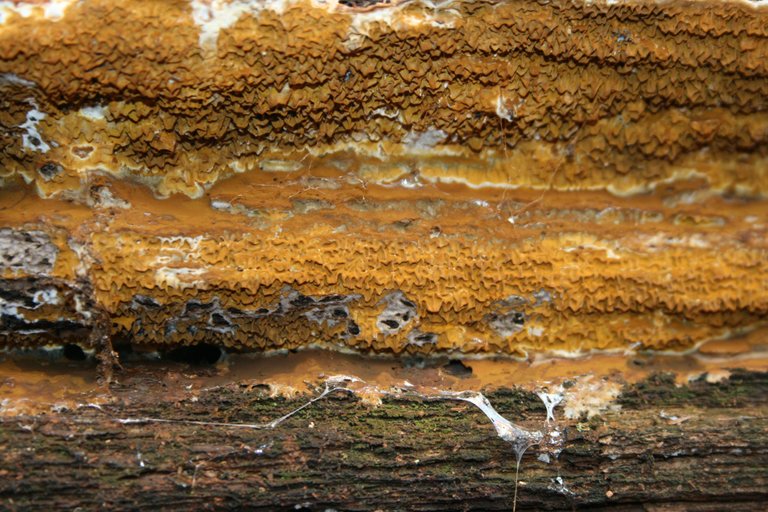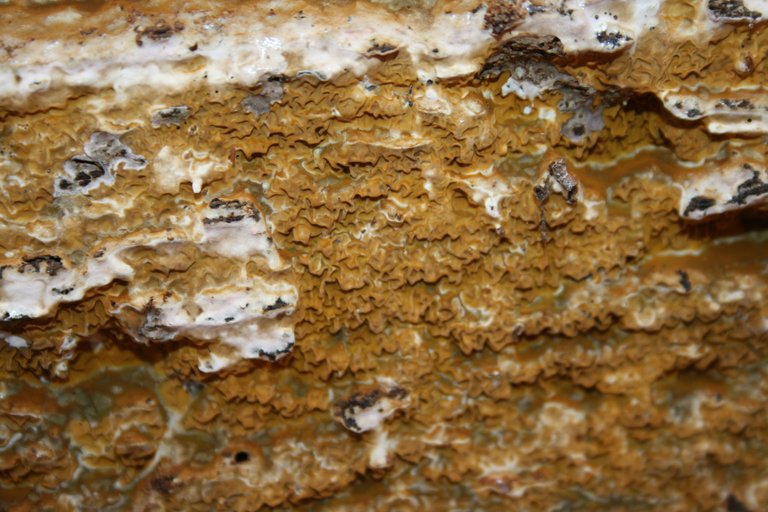 Botryobasidium aureum: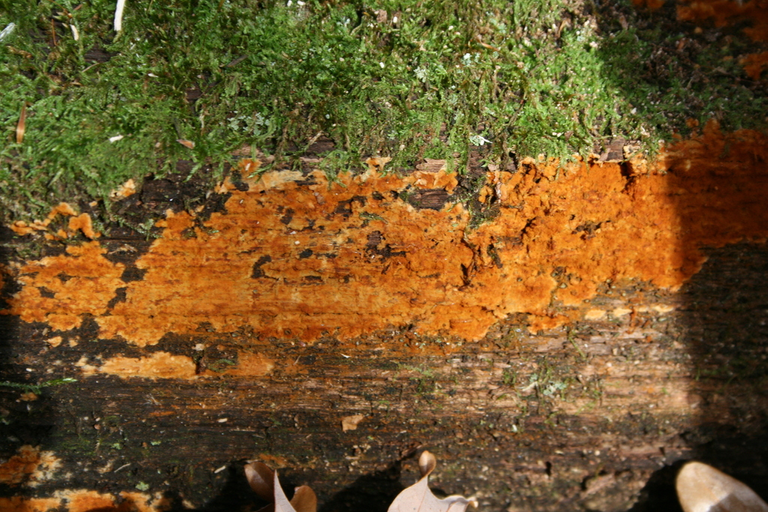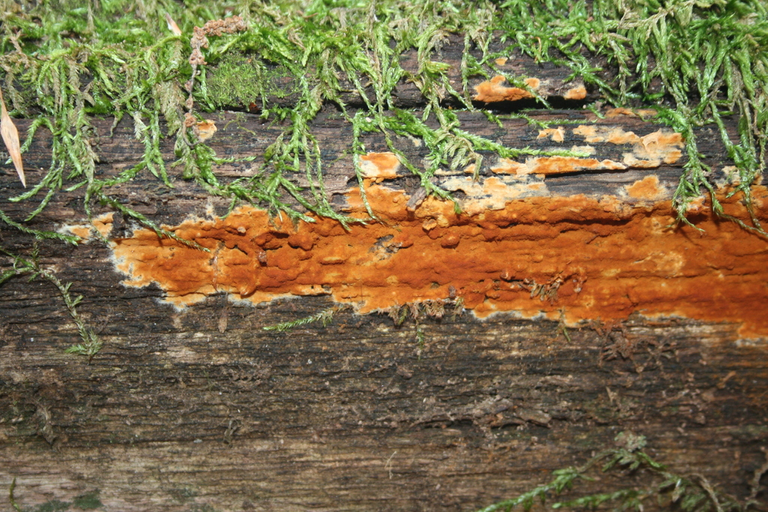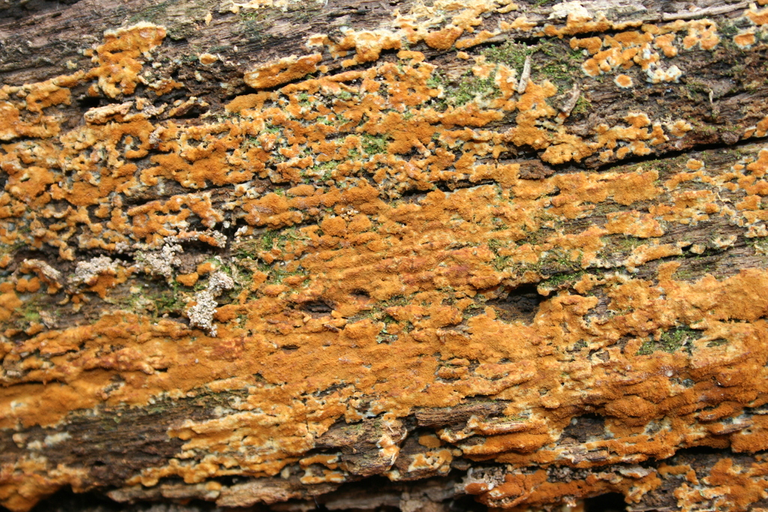 Oak Curtain Crust Fungus (Hymenochaete rubiginosa):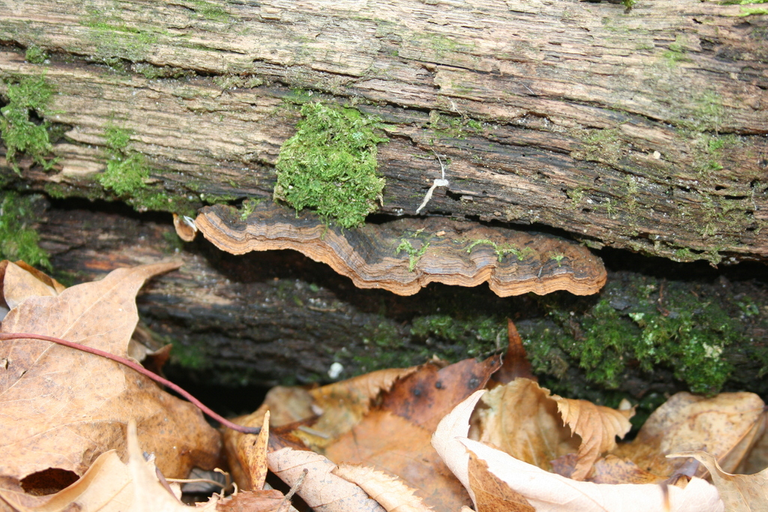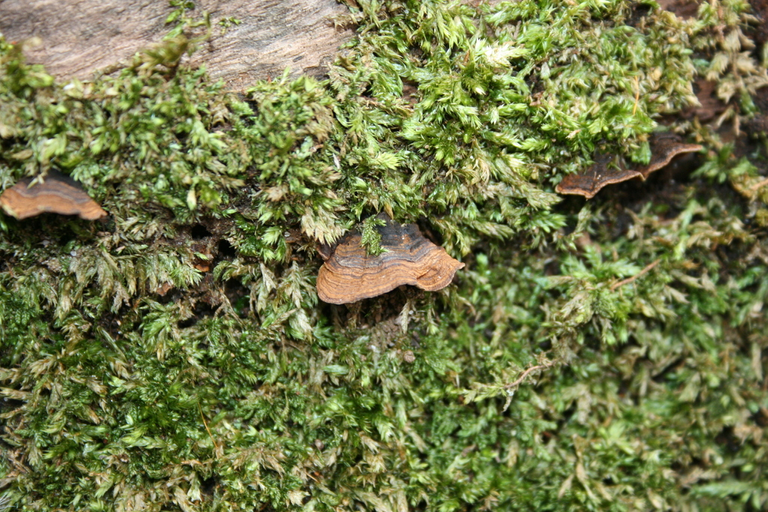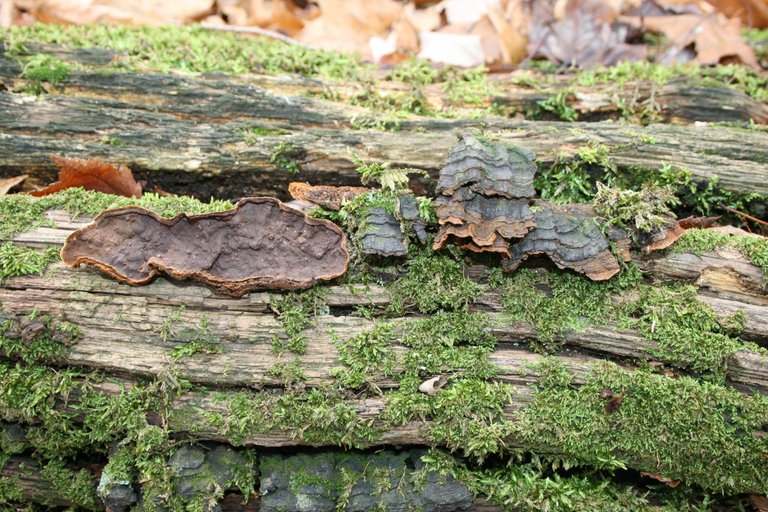 Hypoxylon howeanum: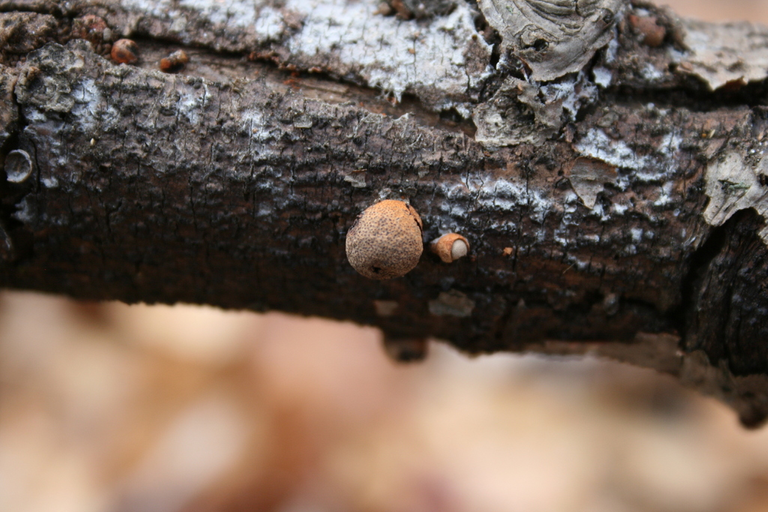 Witch's Butter (Tremella mesenterica):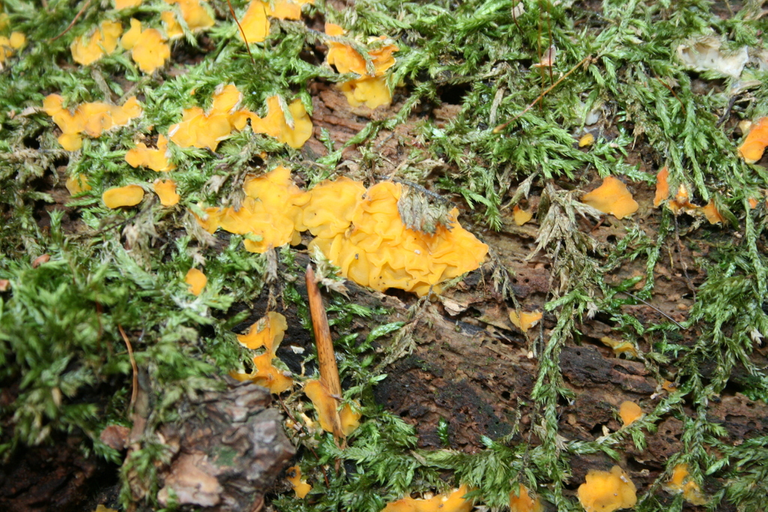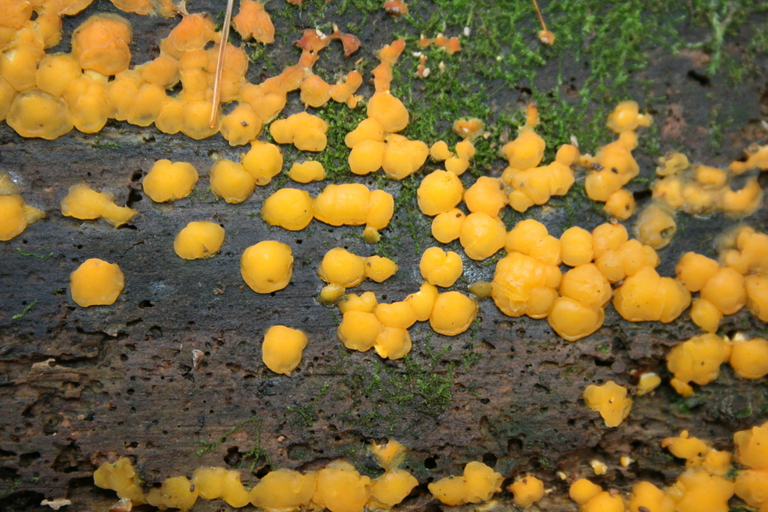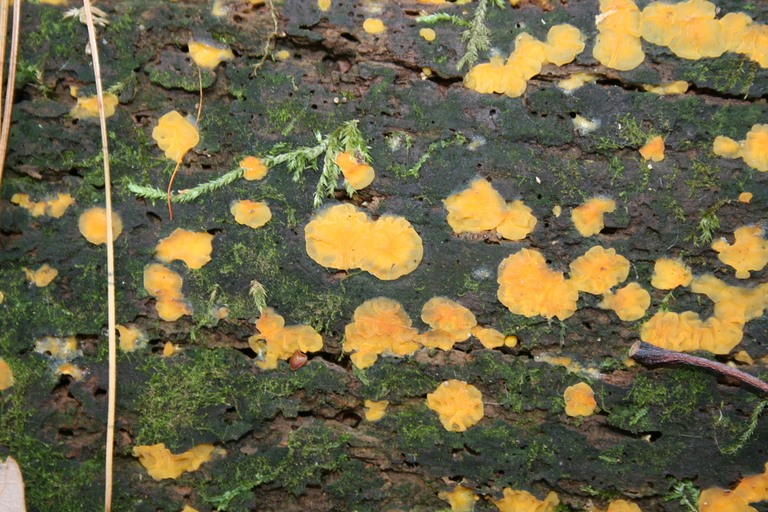 Turkey-Tail (Trametes versicolor):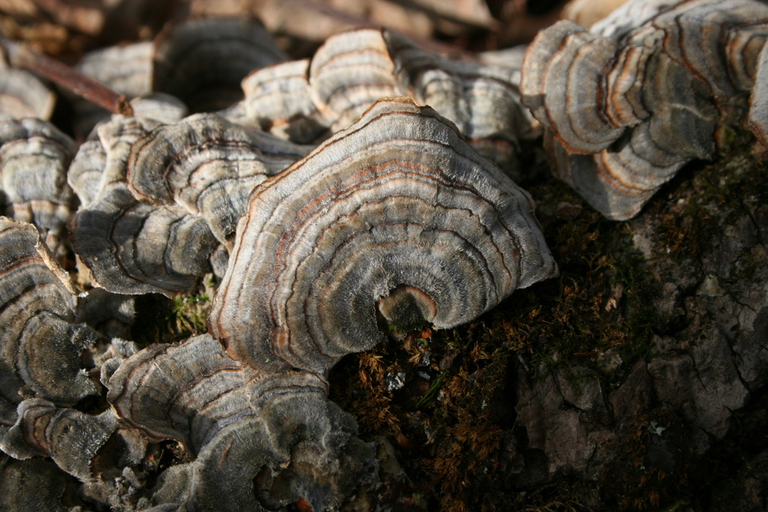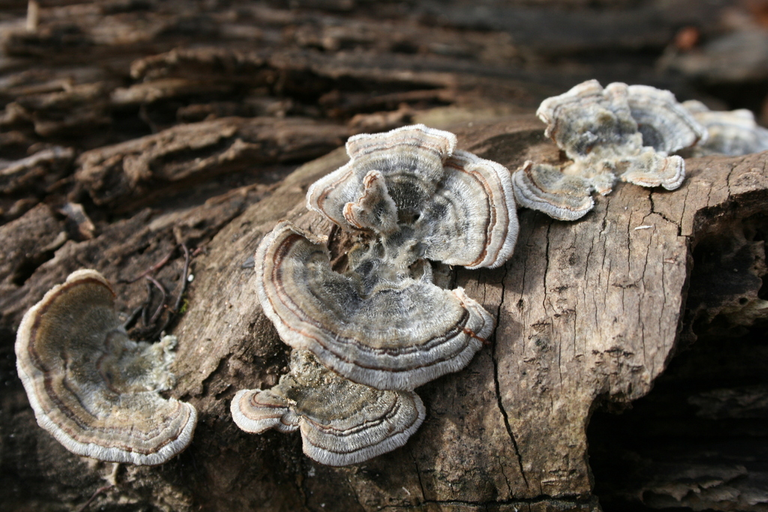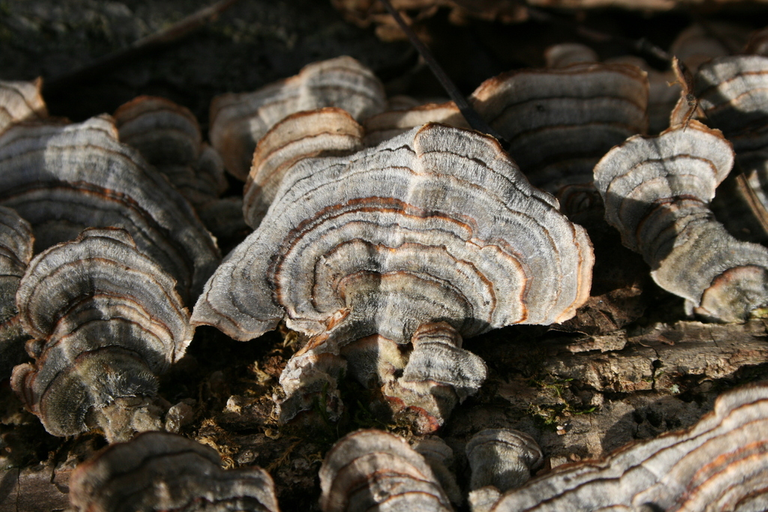 Bicolored Bracket (Gloeoporus dichrous):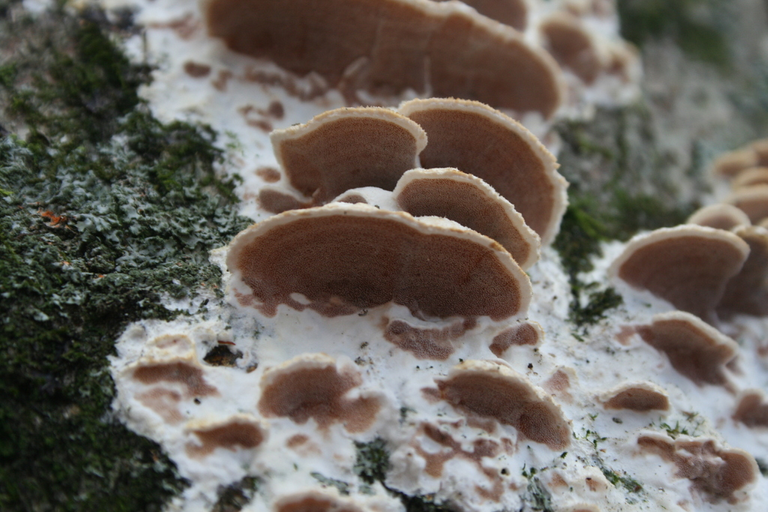 Alder Bracket (Mensularia radiata):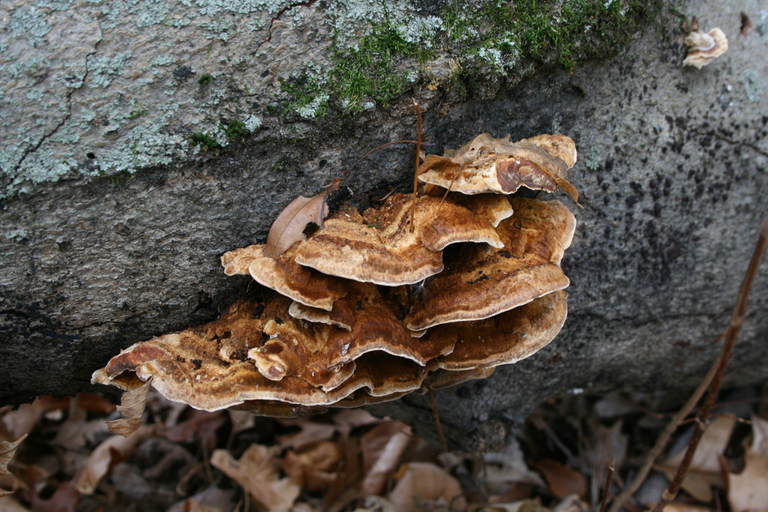 Violet-toothed Polypore (Trichaptum biforme):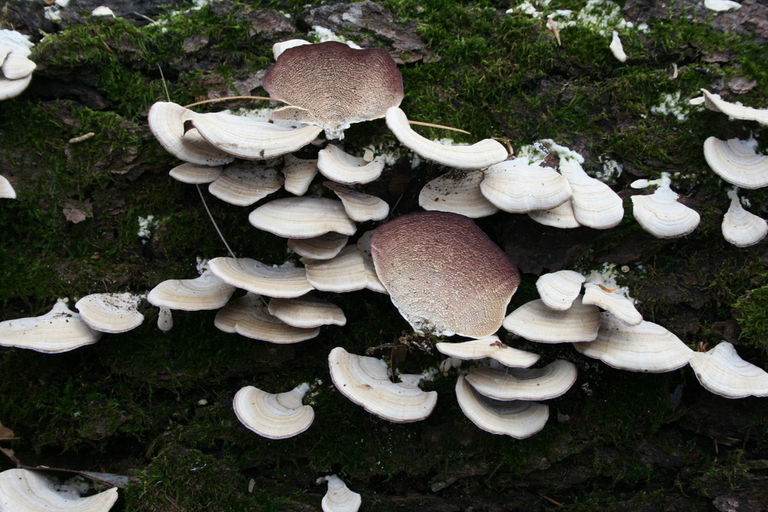 Artist's Bracket (Ganoderma applanatum):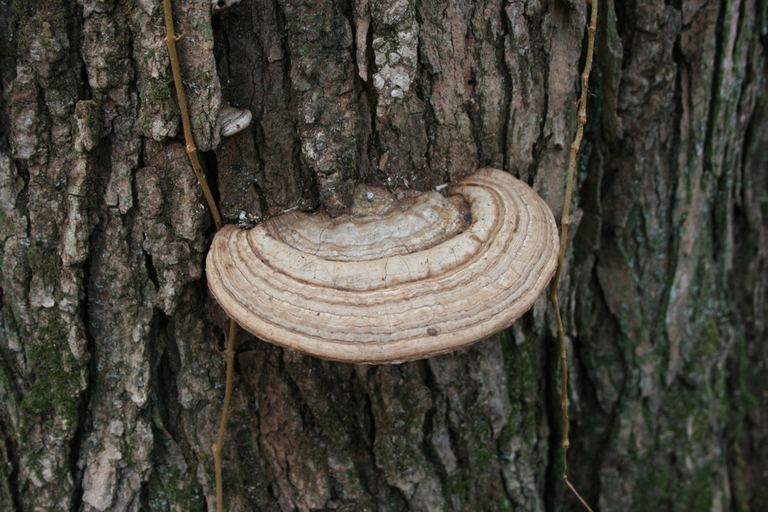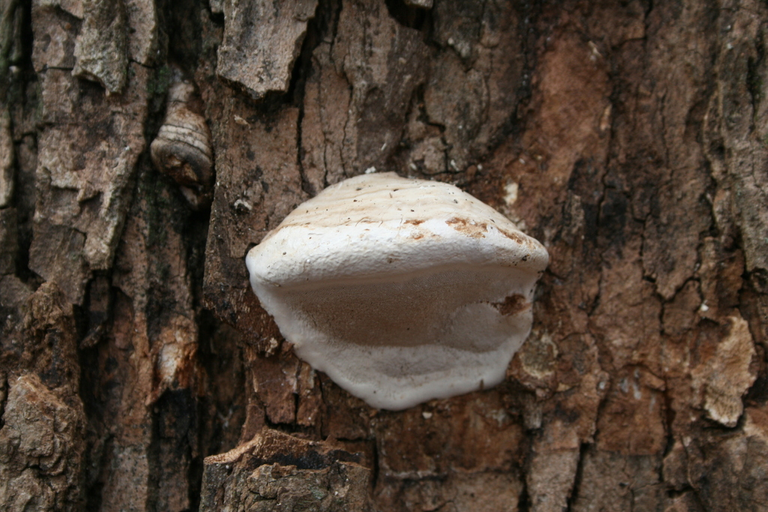 Elm Mushroom (Hypsizygus ulmarius):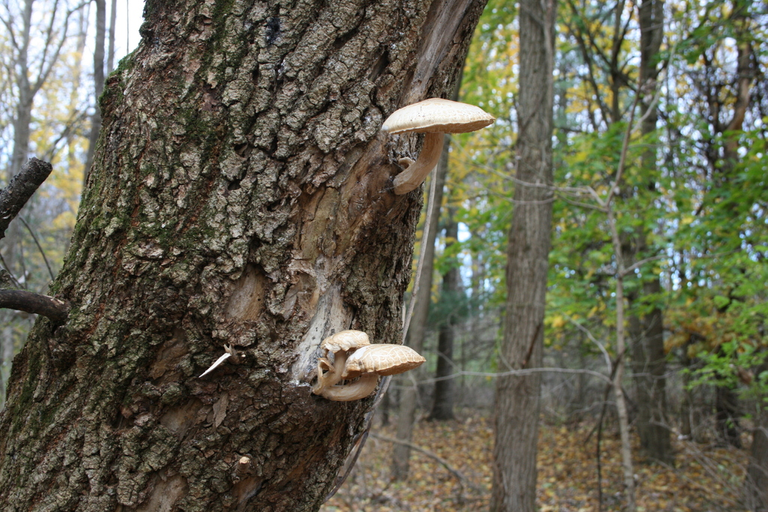 Ravenel's Stinkhorn (Phallus ravenelii):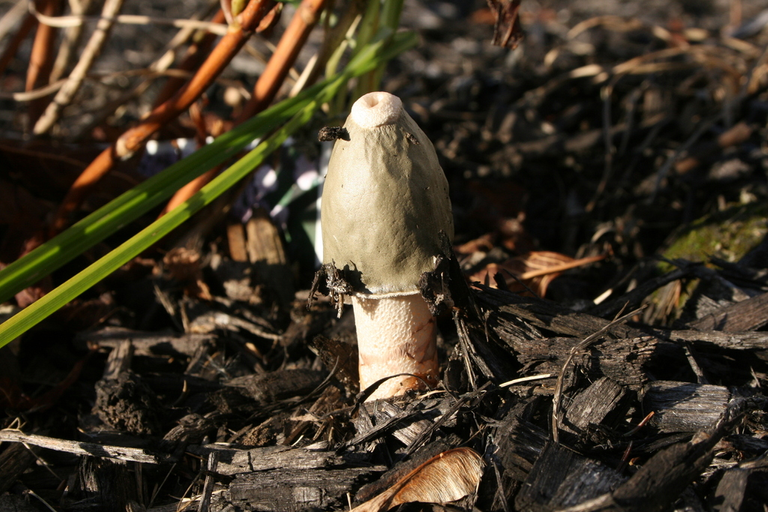 My NFT Showroom gallery: https://nftshowroom.com/tych021/gallery
PeakD reflink: https://peakd.com/register?ref=tych021
Publish0x reflink: https://www.publish0x.com?a=M7e58kDYd2